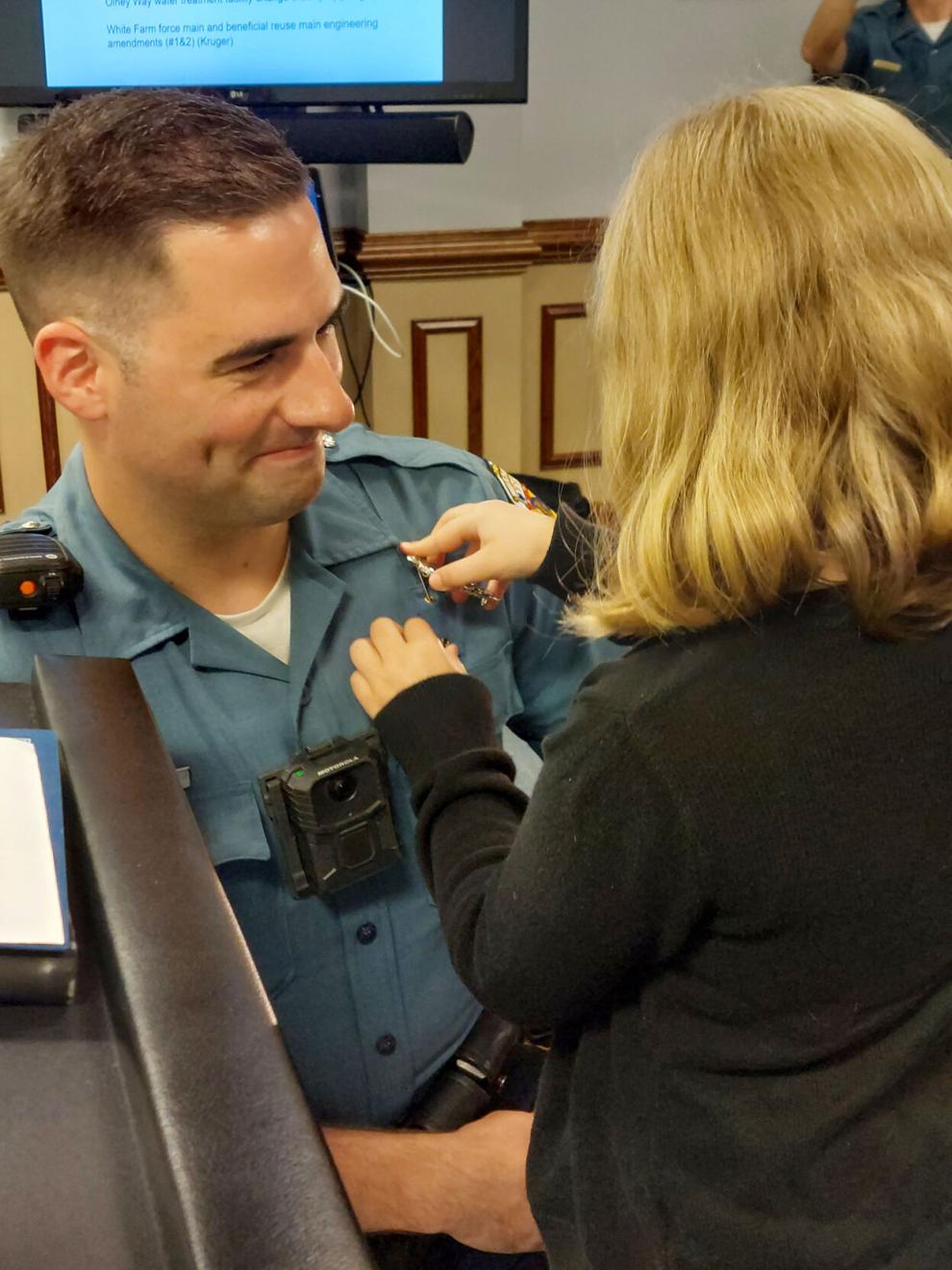 Millsboro Police Department Officer Matthew Dufour knelt, smiling, as his daughter Claire fastened a pin on his uniform, signifying his promotion to patrol sergeant.
The audience applauded and photographs were snapped as the young girl, in a flowered dress and headband, worked to get the pin in place, and Police Chief Brian Calloway stood with father and daughter at the Tuesday, July 6, Millsboro Town Council meeting, nodding his approval.
Dufour was promoted after a unanimous council vote and at the recommendation of Calloway. He has been with the Millsboro Police Department for his entire career, is well-respected and has been acting patrol sergeant for the past three months, Calloway said.
"He has done a phenomenal job. Any project I ask him to do — he doesn't ask why, he just gets it done. Certainly, that is something I look for in a patrol sergeant," the chief said, adding that three officers had applied for the position.
Dufour took part in another tender moment in October 2019 when his father, the Rev. Rod Dufour, was sworn in as the police department's first chaplain and his son attached a new badge to his uniform.
"My son pinned on my badge and he didn't stick me, so thank God for that," the pastor joked, smiling broadly and stirring laughter.
"So now I'm a lieutenant honorary, so my son's got to salute me. That's the only reason I'm doing this," he joked.