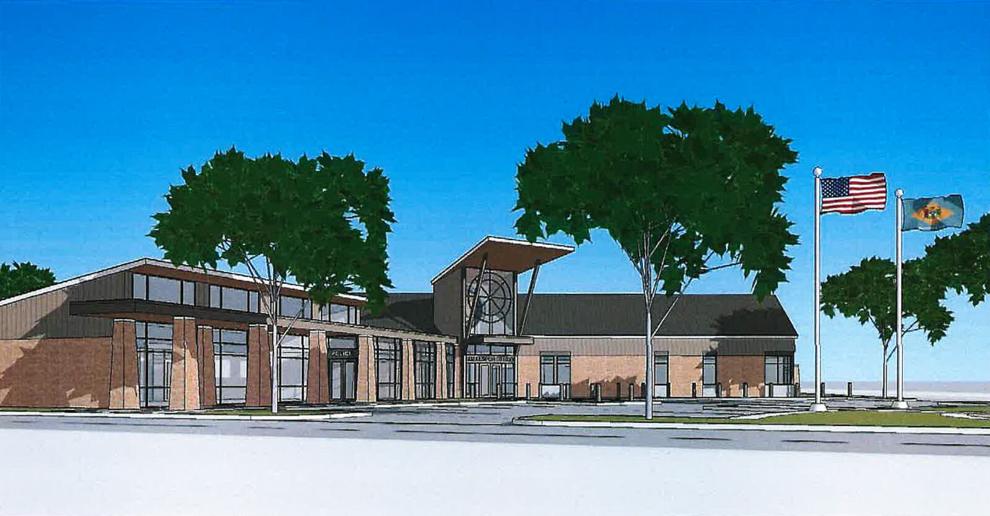 When they meet on Monday, Oct. 4, members of the Millsboro Town Council will explain what will be discussed at an upcoming special meeting concerning a referendum vote that, if approved, would allow the Town to borrow $38 million.
The money would be used for the new police station, to build a sewer plant and to pay for the replacement of aging sewer and water mains, some of which are more than 60 years old.
The special meeting will be at 6:30 p.m. on Monday, Oct. 18, at town hall. The referendum vote will likely be in November. Mayor Michelle Truitt said the town charter requires the referendum to be after the October town council meeting. She said she would like to see it occur before Thanksgiving.
There will be a presentation and video at both the regular council meeting and the special meeting, to explain infrastructure and capital improvements.
"Historically, the town council has used taxpayer funds conservatively to pay for needed projects over the years to meet the needs of our residents. The additional of a dog park, new sidewalks with new water mains underneath, installation of a million-gallon water tower, current installation of a second water plant and new pump stations, as well as work on a stormwater management program for our areas prone to flooding, have been the focus for council in the last few years," Truitt told the Coastal Point this week.
"Using our Strategic Plan, we have identified three larger projects that we simply cannot tackle with the current budget," Truitt said.
She listed them as (1) replacing special water and sewer mains remaining from the original 1964 installation; (2) enhancing the current sewer plant to promote more green initiatives, such as using more reclaimed water for irrigation and biosolids as compost fertilizer that the public can purchase for home use; and (3) building a new, modern police station that will accommodate officers' needs, as well as those of residents.
"The town council views all three projects as critical, with lasting effects on our town. Therefore, we are asking for the ability to borrow up to $38 million incrementally over the next few years.
"If we can do those three projects cheaper, we will certainly not borrow any more than is vitally necessary. Keeping that in mind, that we council members are taxpayers, too, we do not like to raise rates or taxes unless there is no alternative. We have explored reducing the budget, prioritizing projects in our Strategic Plan, writing grants, even talking to legislators at the state and federal levels about possible funding sources — to no avail.
"Therefore, we are turning to our residents and property owners with an Infrastructure & Capital Improvements Referendum," Truitt said, adding that she wanted to emphasize that state legislators have been helpful to Millsboro in several ways, including by granting money to install lights on dimly-lit streets through town.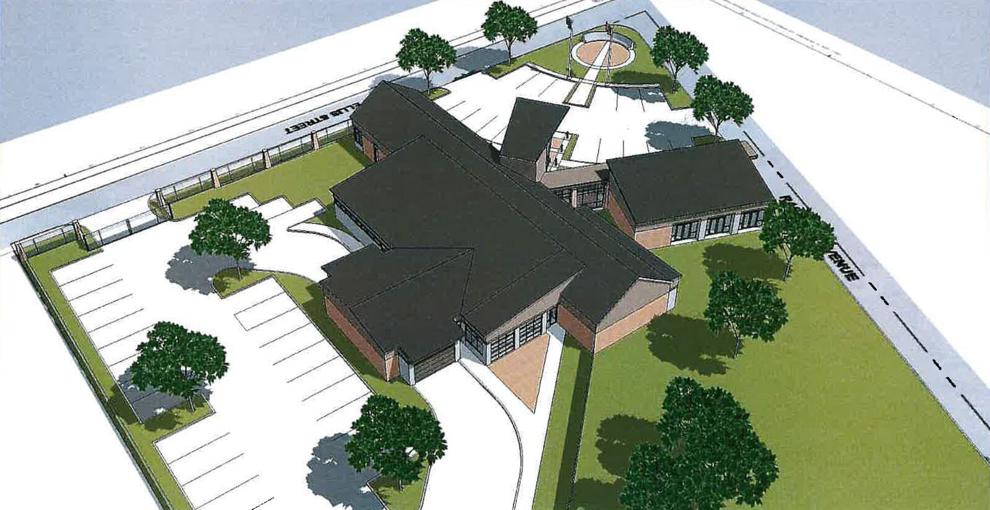 Town and state officials have also been working together to find means of sewage disposable that is environmentally friendly.
The Town has been using spray irrigation but will now explore ways to recycle sewage into reclaimed water that could be sold at a reduced cost and used to water crops and tree farms, and ways to turn biosolids into compost.
"We will be recycling sewage in different ways. I don't want anyone to think it's sludge, because it isn't. We are going to see if we can do it in-house. We are looking at writing grants [proposals], but we are not sure about the cost yet. We will be trying to phase it in so the initial cost isn't so great. We've been trying to think outside box about what's good for the environment and good for the town," she said.
Reclaimed water has been used to water fields at Millsboro Middle School for years, the mayor said.
"It's filtered, so it looks like tap water. It runs through a purple pipe, reused water. It is at a highly reduced cost, so it helps us dispose of it and it is also very good for growing grass," she said.
If the referendum passes, it could mean the council will spend more than the $5 million previously decided on for the police station. Police Chief Brian Calloway this week said that an additional $1.5 million would allow the Town to build a police station designed specifically for police — since the current building on Main Street was originally a post office and was retrofitted to accommodate the police department — and one that contains all necessary elements, including a sallyport.
Last month, Calloway said Town officials were still trying to keep the price at $5 million for an 8,000-square-foot building "but I have seen this number move so far in both directions because of construction costs." Construction costs have largely risen in the last year — a factor that is impacting a number of area projects with public funding, including the new Sussex Central High School.
"They say the trend is starting to normalize," Calloway said. "I don't know if it will ever get back down to where it was, but I think it will start going back a little. The core of the building, we can keep it at $5 million, but there are other expenses as well. For example, the council talked out about the importance of a sallyport," he noted.
The Town received some state funding through a bond bill, and that will help pay for some elements of the structure.
The building — which Calloway said he hopes is named for an historical Millsboro figure whose identity he wouldn't yet reveal — will be made of brown brick, with standard blue and gray tones inside, have a single roof line and not be extravagant or excessive. Planned are a conference room, places to conduct soft interviews if someone reports being victimized or goes into the station to report a crime, and adequate space for exercise equipment for officers.