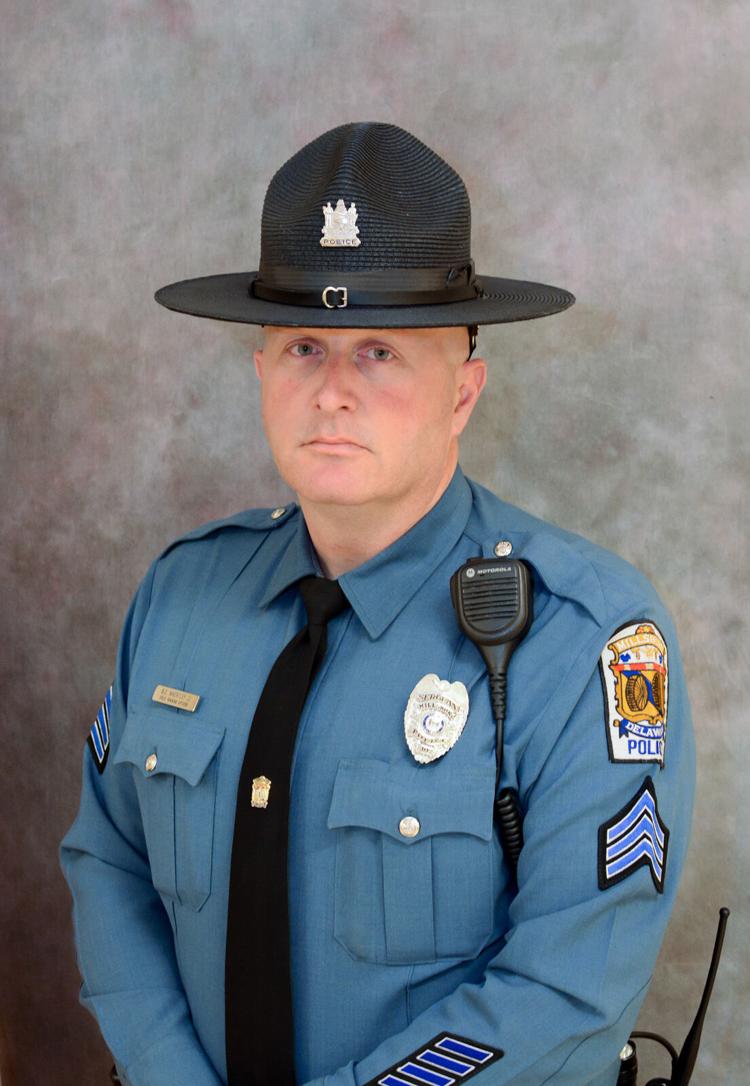 Millsboro Police Department Sgt. Barry Wheatley — who in October was named Officer of the Year and also honored for 20 years of service — will retire this summer and begin a third career, this time in public safety, although he said he wasn't ready to reveal where, until details are finalized.
The 46-year-old Seaford native, who worked in the restaurant industry 13 years before being sworn in as a police officer in March of 2001, when he was 26, was hired by former MPD Chief John Murphy and trained by current Chief Brian Calloway, who was on the force when Wheatley was hired. Over the years, Wheatley was promoted to patrolman first class, corporal and, finally, to sergeant in 2011.
"My retirement has nothing to do with concern about my safety or anything that's been taking place in the world in the past year or two. It's a 20-year mark in law enforcement, and that is a monumental mark for any officer to reach. It's kind of a benchmark in your career," Wheatley told the Coastal Point this week.
"Sgt. Wheatley will really be missed here," Calloway said. "He is one of the guys who has had his hand on almost every project here, whether it's been technology upgrades, our body camera upgrades and how that was implemented, policy development... He's always a big part of that, with the accreditation process.
"There will be a huge void when he moves on and looks at other career ventures," Calloway said.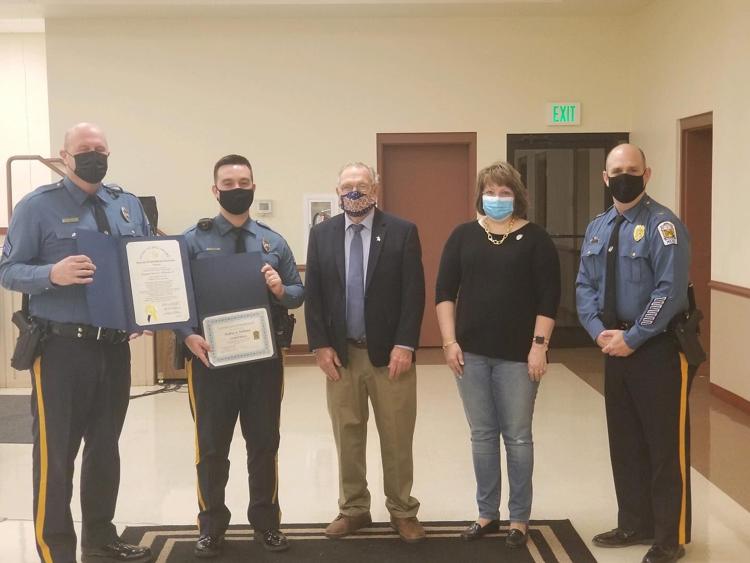 Wheatley has been involved in the police department's annual Whiskers for Wishes campaign, to help provide clothing, toys and gift cards for groceries for Millsboro-area families at Christmas. This year, a new record was set for the campaign, with $10,310 raised and 14 families assisted.
He's also active in Blessings for Badges, a program that provides Thanksgiving dinners to first-responders.
"He is well-known within our community, whether it's law enforcement, through the training he's done throughout the years," Calloway said.
"People know him. He's very down-to-earth. He's a local guy. He started in the restaurant business, and his claim to fame is he helped create the famous crab soup the Georgia House used to have," Calloway said, although Wheatley said he isn't sure what happened to the recipe now that the restaurant is closed. He does recall being hired when he was 13 and the hourly minimum wage was $3.35.
"I was so excited when it went to $4.10 the next year," he recalled.
A graduate of Wilmington University, Wheatley — who has a bachelor's degree in organizational management and master's degree in homeland security — said it will be bittersweet leaving the Millsboro Police Department after two decades.
"I'll be walking away from an agency where they are like your family. I don't see anybody more, except my wife and kids," he said.
He and his wife of 18 years, Crystal, have two daughters, 11 and 14. They live in Millsboro.
His final day with the MPD hasn't yet been determined, but even after he removes his uniform for the last time, he will continue helping with projects such as Whiskers for Wishes and Special Olympics.
During the years, Wheatley has seen much growth in Millsboro, and he recalled when there were sunflower fields where Lowe's and BJ's Wholesale Club are now.
"There was a little rest stop across from Arby's where you could pull in. Plantation Lakes was just clearing the field and building.
"I don't think we are seasonal anymore," he added. "We have become more of a year-round destination. We used to get a lot of residual traffic going to the beach, but they weren't here all year at that time. Once highway businesses start to take off, residential growth comes with it," he said.
Despite growth, and certainly more traffic, the responsibilities of being a police officer remain consistent, Wheatley said.
"We're still here to protect and serve," he said.