Construction on Avid Hotels' Millsboro-Georgetown South location is almost complete, with the hotel, at 30266 Commerce Drive in Millsboro, expected to open soon, according to Millsboro Town Manager Sheldon Hudson.
The hotel is affiliated with InterContinental Hotels Group, known as IHG.
"Welcome to Avid Hotels in Millsboro, where the essentials are done right. Every time. We have listened to travelers just like you to understand what's really important for everyday travel," the company's website, at www.ihg.bom, states.
Calls to the hotel were not answered this week, but it is advertised as pet-friendly, with free internet service, an outdoor pool and a fitness center. The cost of a room for two guests, with free "grab to go" breakfast and 24-hour "bean to cup coffee," runs about $103 per night, or for four guests, with free breakfast, about $112.
In July 2019, the Millsboro Town Council approved construction of the town's first chain hotel, situated off Route 113 behind Popeye's and the Delmarva Health Pavilion. Standing 50 feet high, it's expected to have about 80 rooms.
At the time, Hudson said Town officials had increased the height limitation for hotels and were pleased the establishment would offer jobs locally and hopeful it would attract more sit-down restaurants to town. Since then, Grotto Pizza and Texas Roadhouse were both built and have since opened.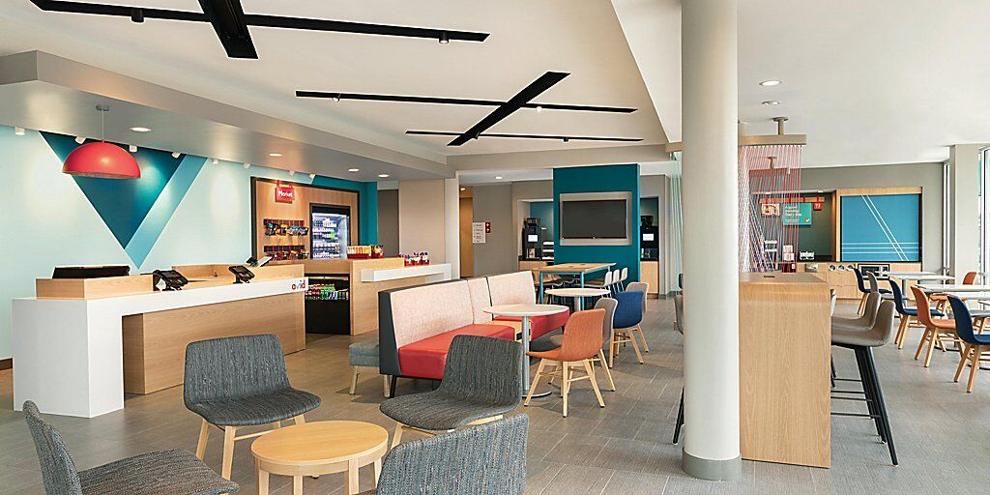 Although Millsboro isn't a prime tourist destination, Hudson said, weekend visitors are likely to stay at the hotel, as well as those vacationing in the Rehoboth Beach area for a few days. Avid Hotels' Millsboro location will cater to middle-class families, Hudson said.
He recently announced that the hotel is nearing completion, and stated that Beebe Healthcare has expressed interest in building a freestanding emergency department in, or near, the town. Beebe opened a freestanding emergency department and cancer-care center at its South Coastal Health Campus in Millville in 2020.
Town officials, Hudson said, are continuing "active retail recruitment efforts" and hope residents will soon have more grocery store options.
Providing an update on the downtown revitalization project, Hudson also said this week that the Main Street sidewalk and paver project is finished and work on West State Street improvements are set to start later this year. They will include removing and replacing sidewalks west of Washington Street.
The Delaware Department of Transportation has announced plans to repave Route 24 from Route 113 northeast to the bridge after that work, he said.