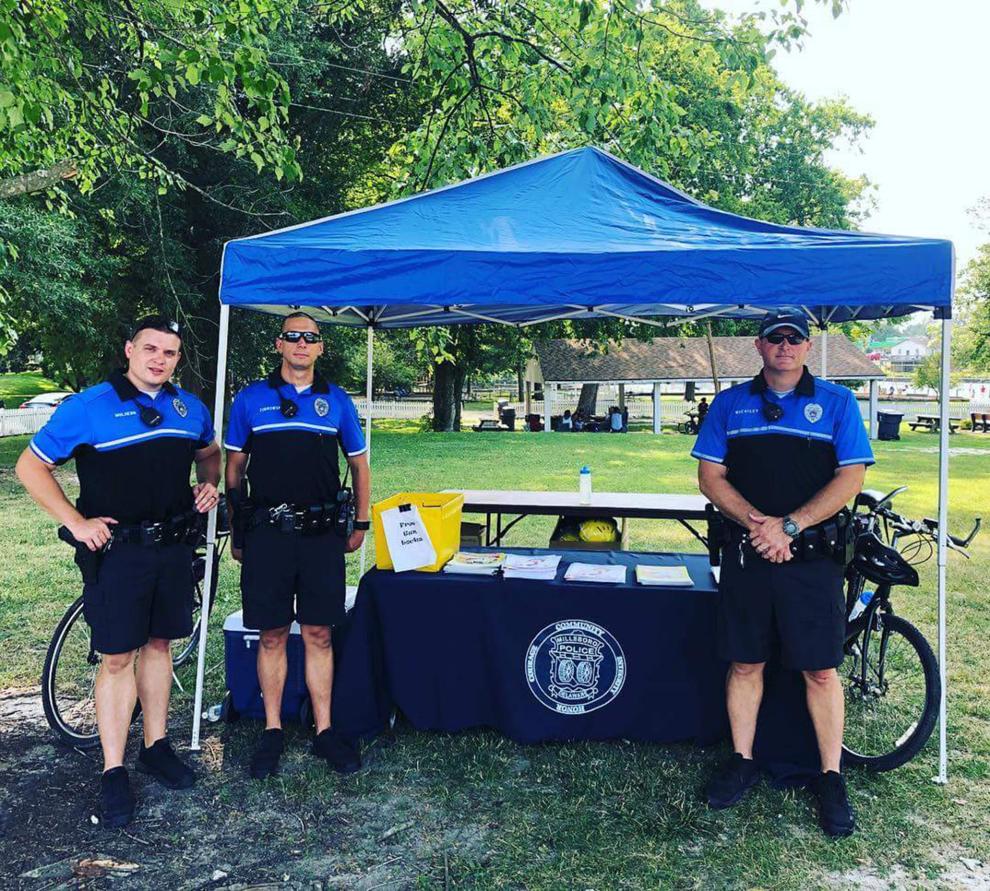 Youngsters ages 10 to 13 attending the Millsboro Police Department's first Youth Police Academy will be able to learn team-building, hear motivational guest speakers and enjoy a picnic with barbecued hot dogs and hamburgers, beginning on Monday, June 28.
"It will be geared toward kids who have an interest in law-enforcement, but not just kids who want to be police officers. We are looking for civic-minded kids. We want to develop positive relationships between police officers and youth," Millsboro Police Chief Brian Calloway told the Coastal Point. Physical fitness and leadership will also be emphasized.
"What happens with kids is there are fewer programs for them in those early years. This will be great for everything from learning how to work together to completing certain exercises. This will be the first time we have ever done anything like this in Millsboro. Another agency that has put on a junior police academy is Georgetown. It is in collaboration with their school resource-officer program," Calloway said.
In Millsboro, too, Officer Jonathan Zubrowski, school resource officer for Millsboro Elementary and Middle schools, is facilitating the youth academy.
"I'm behind the scenes. I'm the guy who helps him get the funding, and he organizes the syllabus and everything else. He has really the certainly done most of the legwork," Calloway said.
Students will meet at Millsboro Town Hall from 8 a.m. to 4:30 p.m. every day, June 28 to July 2, on one of those days, hear inspirational words, on Zoom, from Michael Oher, former American football offensive tackle who played for the Baltimore Ravens and was the subject of the movie The Blind Side.
A graduation ceremony is planned for July 2, with family and awards being presented to students, including the Core Value Award that will go to someone who demonstrated "what we would like to have as our core values, regarding community and service," Calloway said.
A Leadership Award will be given, as well as recognition for a youngster who "showed the ability to comprehend and had the most interest in the legal aspect of this whole academy experience," Calloway added.
"Having them want to grow up to be police officers is not the point of this. It's to help kids understand the importance of being respectful to others and being good community stewards," he said.
The police department's first Youth Police Academy will be funded by a $4,000 Edward Byrne Grant that will pay for T-shirts, shorts, educational equipment, notepads, pencils and lunch for participants.
"We also had some community businesses in Millsboro contribute, so this doesn't cost us anything. My goal is — and it always is going to be my goal each year — that if a child wants to sign up for this, they don't have to pay anything. All they have to bring is themselves, and we will take care of rest," Calloway said.
Enrollment will total about 15, including Calloway's 13-year-old daughter, Aleida — who, like all youth interested in being accepted into the academy — was required to write a 300-word essay detailing her interest.
Calloway said the popular Citizens' Police Academy, for adults, will likely be planned again once the police department moves into its new building and will include a tour of the Sussex Correctional Institution. The most recent adult academy was held in October 2020.
Construction on the new police building, proposed for construction at Ellis Street and Railroad Avenue, could begin in the spring of 2022.