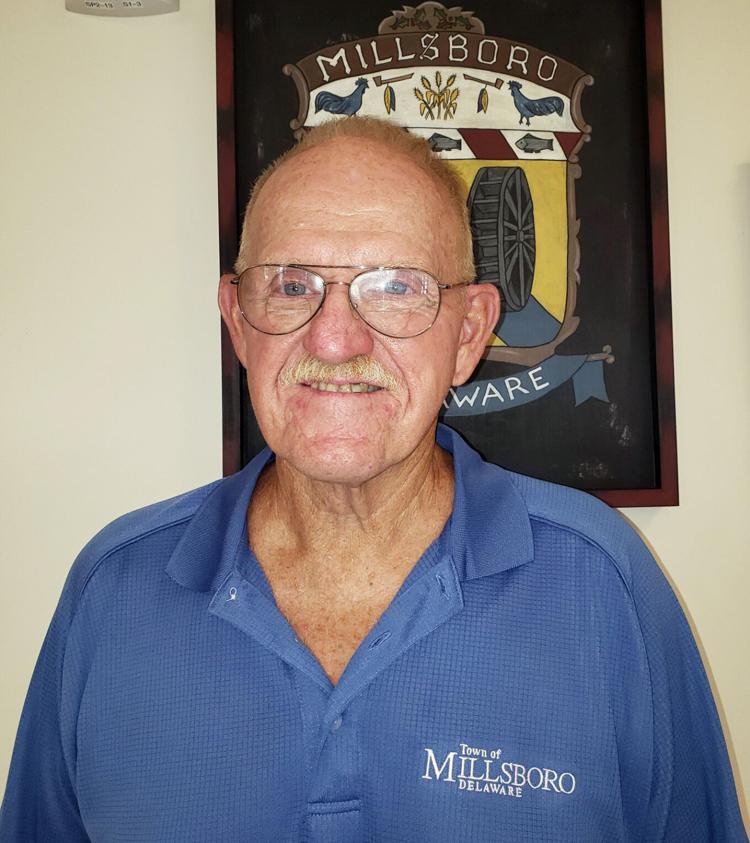 As a recent Millsboro Town Council meeting approached, Councilman Larry Gum was looking forward to assembling in person, after a few months of teleconferencing.
"I want to look at my people's faces. A lot of times you can read their faces. You can tell by looking them in the eye. You can tell what they are thinking by looking at them," he said about fellow council members.
This month, they did meet in person, in a larger room in the Millsboro Town Center, to allow more space to spread out than is available in the council chamber.
Gum, the senior member of the council, who represents the at-large district, began another term of office that evening, after winning the Saturday, June 13, election against challenger Denise Blake by 25 votes. He received 77 votes, and Blake garnered 52.
The two have been cordial to each other, speaking at the election and exchanging text messages. Afterward, Blake told the Coastal Point she had been asked to run for state representative and planned to meet with officials.
Gum said this term might be his last, so he is eager to continue working on several projects the Town is involved in.
"We just awarded a contract for a water-storage facility. We need that for the growth of Millsboro. We issued the contract, and it will be built as soon as we can start construction. We need an additional water-treatment facility for the sheer volume of water residents are using," he said.
The Delaware Department of Transportation plans to build what will be a six-lane highway around Millsboro to help alleviate traffic he characterized as "bumper to bumper." He said he's been aware of plans for a bypass for trucks for 10 years "but I haven't seen the first thing."
"I've heard them say we're going to do that in the future," he said, adding that the State has to go through the process of purchasing property on each side of the existing highway first, before a bypass can be constructed.
"Our local police have been operating in what was the old Millsboro Post Office, and they are wall-to-wall in there. I give them a lot of credit for how they make use of space. We're looking to build a new town hall," he noted. "Right now, the figures are so high that we are still in the process. We still haven't issued any contracts. It's in progress. It's not moving real fast, and the police have been real good about waiting.
"We just signed a go-ahead with Texas Roadhouse — something people have been asking for," he added.
Last week, ground was broken on an adjacent parcel for a new 212-seat, 6,558-square-foot Grotto Pizza with sports bar, being built in Peninsula Crossing on Route 113 southbound, near Royal Farms and Taco Bell. It's expected to open later this year.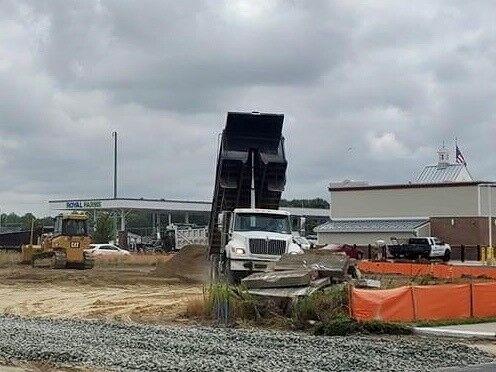 "I'm proud of all the progress we have made, but I am most proud of the working relationship with the town council and all of our employees. It's difficult sometimes when somebody brings something up and says, 'I make a motion.' People don't realize how much work is behind the scenes before it's voted on. They make it look easy. It almost looks too easy," Gum told the Coastal Point during a recent afternoon conversation.
Among the many matters being discussed by the town council is the rapid growth of Millsboro, something Gum called "a Catch 22."
"You have to grow. If you don't grow, you die. If you grow, you have growing pains and it's dealing with those growing pains. Traffic is the major issue. When people move in here, you need services. It's balancing the combination of new construction, services — whether it be a grocery store or whatever kind of store," he said.
Gum, who handles social media for the Millsboro Volunteer Fire Company "to keep everyone informed," has been involved with the volunteer company as chief for 10 years, and a total of 42 years.
"We've got a good rapport between the Town and the Millsboro fire services. Back in the old days, we didn't have an ambulance, but all the fire companies hire EMTs now. In Millsboro, the issue is distance to hospital emergency rooms," he said.
"When an ambulance goes on a ride, when it takes a patient to the hospital, it's at least 20 miles, 25 miles, to Salisbury, to Beebe, so the ambulance is out of service double that, because we have to turn around and come back," he said, explaining that the fire department's three ambulances travel 7,000 to 8,000 each month with two crews on call. The third ambulance, a trusty Chevrolet, has about 250,000 miles on it and will be replaced soon.
A native of Frankford, Gum said this might be his last term on the council.
"We'll see," he said, explaining that he originally ran for a seat after serving as fire chief and attending council meetings to give reports to town officials. A friend told him a seat in his district was available. "I went to town and got it by default," he said.
He was referring to finishing the term of Councilman Joe Brady, who died in office on Nov. 22, 2016, after having been mayor of Millsboro for six years and on the town council for 12 years. Gum was elected to a full term in 2017 and is now starting his second three-year term. He was also mayor from 2007 to 2011, succeeding Robert Bryan.
Gum said he is fond of current Mayor Michelle Truitt, who was elected to a second one-year term earlier this month, and said she is "doing a great job."
"She's a school teacher. They've been off through all this coronavirus going around, and she's been going around trying to talk to our local business people. She's like me — she's from Frankford," he said with a smile. "She does a really good job."