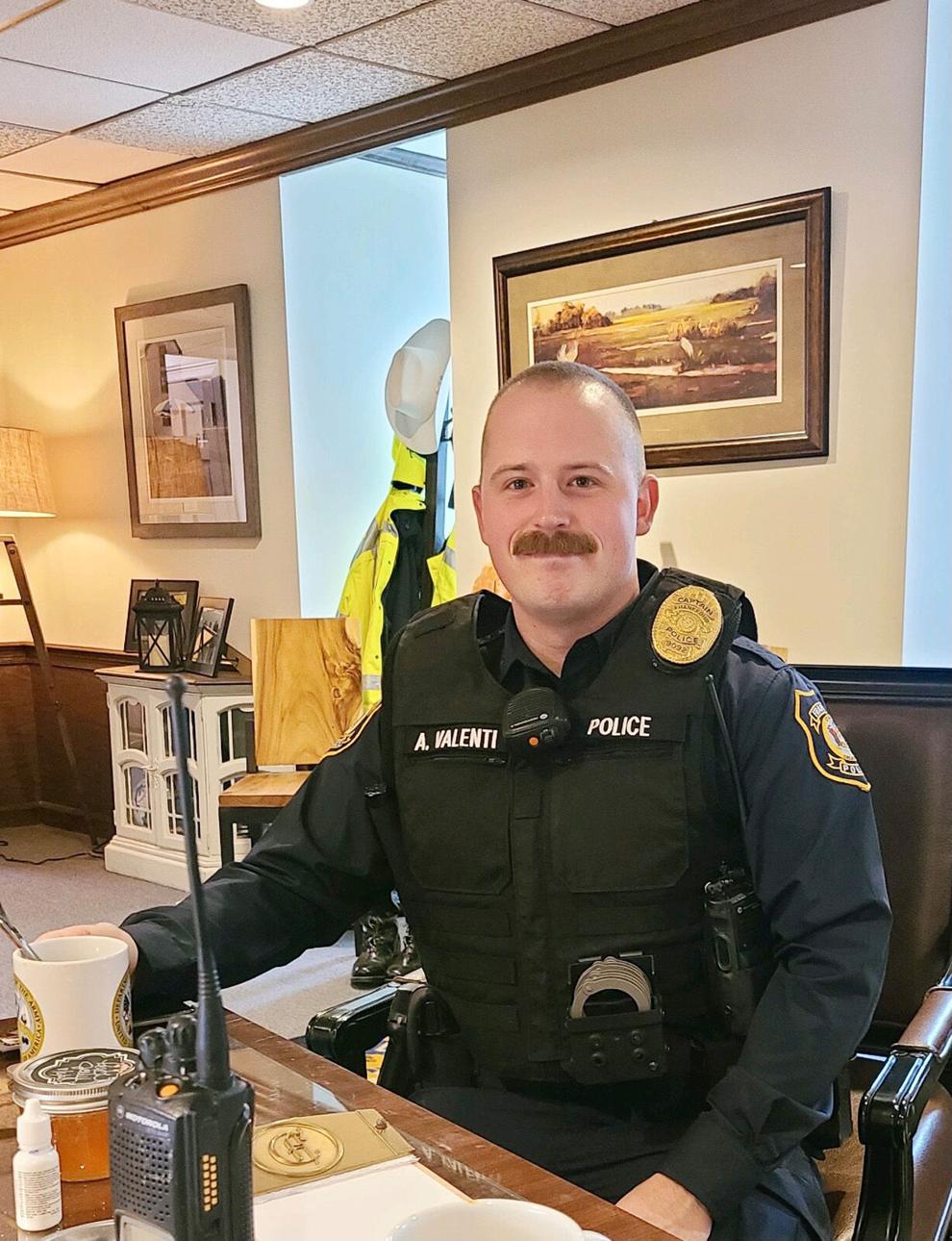 The Frankford Police Department, reactivated late last year when the town hired Police Chief Laurence "Larry" Corrigan, has now added a part-time officer.
Lewes native Anthony Valenti was sworn in on Sept. 17, and Sunday, Sept. 20, was his first day on the job as a Frankford officer. He will continue his full-time job as a police officer in neighboring Dagsboro, while working 16 hours per week in Frankford.
Valenti told the Coastal Point this week that he had gotten to know Corrigan through his job in Dagsboro, and through attending some events in Frankford, such as a protest march in June, organized after the death of George Floyd in Minneapolis.
"I really like the community-policing aspect, and I wanted to be part of reactivating a police force," Valenti said.
He added that Corrigan's emphasis on getting to know the community appeals to him as well.
"I really think it's a great way to get citizens to know us," he said. "It makes for better interactions and better service," to be engaged with the community, he said.
With drug overdoses becoming a critical issue across the nation and in Sussex County, Valenti said he feels his certification in drug recognition is an asset to both towns.
Although he's just 28, Valenti already has broad experience in both law enforcement and the military. He joined the Army National Guard at the age of 17, which is the youngest age one can join. In the National Guard, he worked as a communications specialist and served six years of active duty.
A graduate of St. Thomas More Academy in Magnolia, Valenti has also worked for the Lewes Police Department, as well as the Howard R. Young Correctional Institution in Wilmington, where he was a member of a team whose focus was lowering the amount of contraband in the facility.
Law enforcement and military service run deep in Valenti's family, he said. Both of his grandfathers served the military — "my mom's dad in the Navy, my dad's dad in the Army," he said.
He learned about law enforcement from listening to his second cousin, Bernadette DiPino, former police chief of Ocean City, Md., talk about her job, as well as to her father, who was also a police officer.
"I grew up in a small town," Valenti said, and he works most of the week in the neighboring small town. Valenti said he looks forward to getting to know Frankford even better.
"I'm just happy to be down there, assisting Chief Corrigan, the council members and the folks in town," he said.