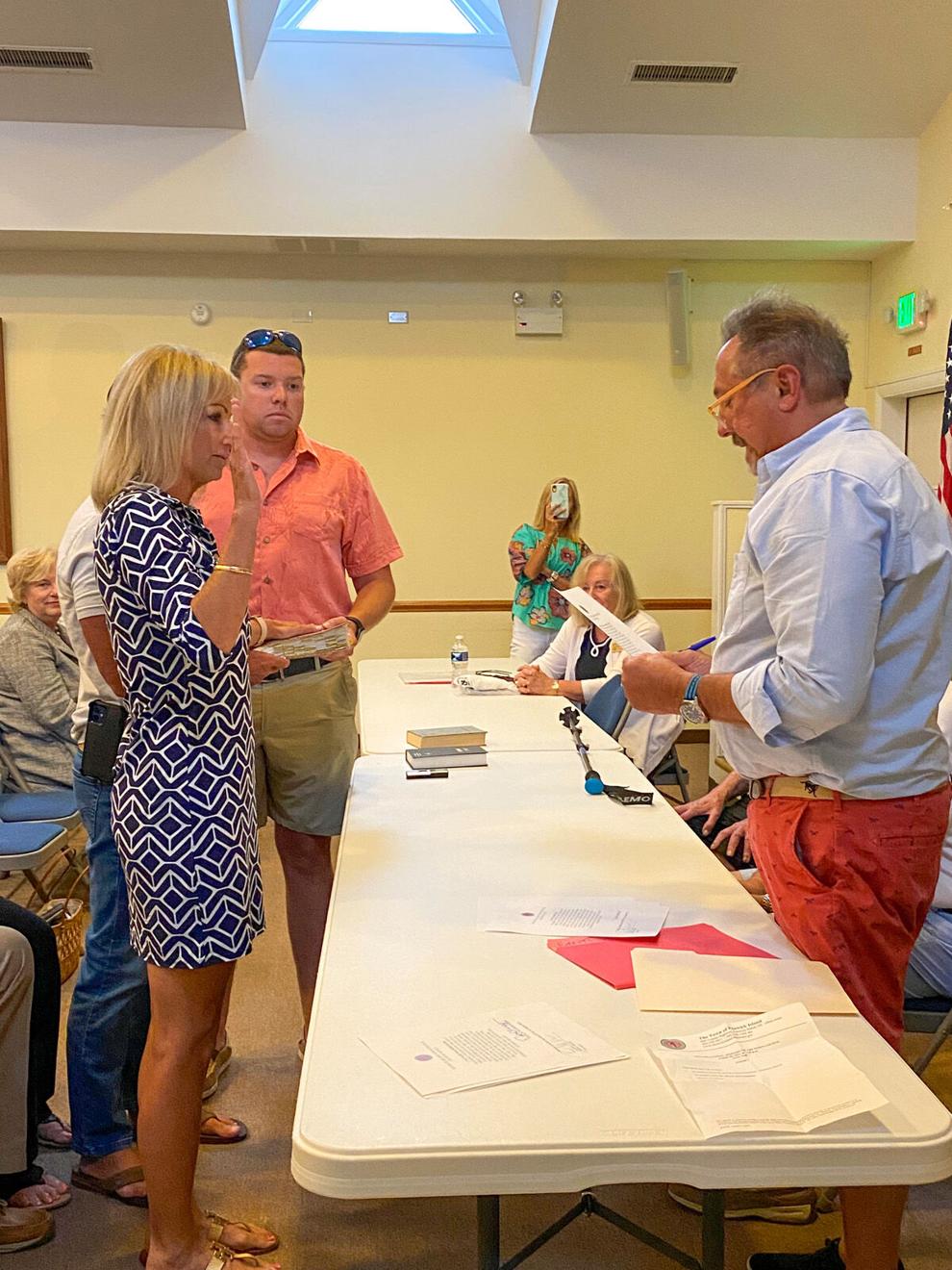 Two vacancies on the Fenwick Island Town Council are set to be filled on Friday, Sept. 24, when two new council members will sworn in.
Richard Benn and William Rymer were selected to fill the vacant seats during an executive session of the town council on Sept. 15. They were among five people who submitted letters of interest for the positions, according to Fenwick Island Mayor Vicki Carmean.
The vacancies were created when council members Bernie Merritt and Gardner Bunting resigned following the town election in August, when four incumbents lost their bids for re-election to a group of challengers. Carmean, whose term expires next year, was the only incumbent remaining on the council following the election and subsequent resignations.
"All the applicants are wonderful people who were willing to dedicate their time and expertise to the Town," Carmean said early this week. "It was not an easy decision," she said. Both men have been involved "as volunteers with many Town activities over the years," Carmean said.
The council also selected Luke Mette as the new town solicitor. Mette replaces Mary Schrider-Fox, who also resigned in August, after the election. Carmean said Town Secretary Natalie Magdeburger, an attorney herself, headed the search for a new solicitor. Mette is a partner in the Wilmington law firm Armstrong Teasdale LLP.
Yet to be filled is the position of town manager, which became vacant when Terry Tieman also resigned following the election. The search for a new town manager will be discussed at the town council's regular meeting on Friday, Sept. 24, when the two new council members will be sworn in.
The council has also been busy filling spots on a number of town committees, Carmean said. Numerous committee members, including former council members Richard Mais, Eugene Langan, Bill Weistling and Mitchell "Mike" Houser, also resigned after the election. Several committees were consolidated with others in the process of reorganizing them.
Carmean said all committee positions have now been filled, with the exception of one spot on the Emergency Management Committee and a few on the Environmental Committee. The council will move to approve the committees at Friday's council meeting, she said.
"Our plate is full," Carmean said, noting a full agenda for Friday's meeting, which includes discussion and possible action on street flooding mitigation plans, a sidewalk project and completion of permitting for a canal dredging project. "I am excited about the Town's future plans," she said. "The next few months should be very busy ones."