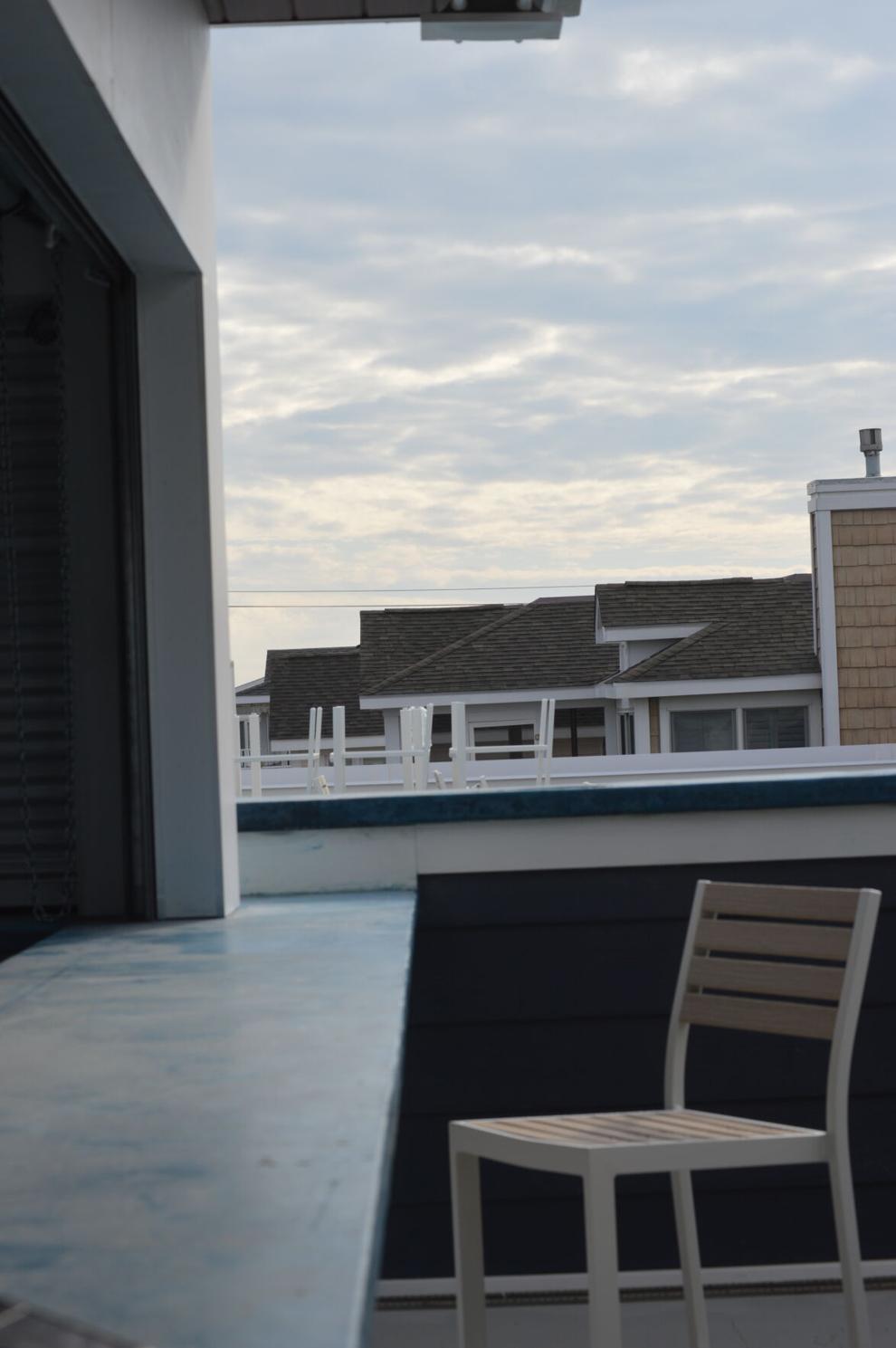 The owner of the Fenwick Shores hotel in Fenwick Island has appealed the May decision of the state Alcoholic Beverage Control Commissioner to deny a request for a variance for a pool bar atop the hotel.
Spiro Buas, Fenwick Shores owner, filed the appeal under Sands Fenwick Inc. The new hotel stands where the former Fenwick Sands Motel was located.
The appeal addresses the decision of Commissioner John Cordrey to deny Buas' request for a variance to operate a small bar near the hotel's rooftop pool. All other requests made at the October hearing were approved, including for an indoor bar on the first floor of the hotel.
Buas said this week that he appealed the ABCC decision, which was released in May, because "it seems some people are mixing up a 'bar' as defined in the town code with 'hotel' which has amenities." Buas contends that the rooftop bar he requested is an "amenity" for the hotel, not a separate entity.
He said the hotel's other "amenities," including its gym and laundromat, do not have to meet regulations that would apply if those were separate from the hotel.
"I think there were flaws and inconsistencies" in the commissioner's decision, Buas said.
Amy Kyle, editor of Fenwick Island Society of Homeowners (FISH) newsletter and its de facto spokesperson, said Wednesday that while FISH, as a whole, has not issued a statement about the appeal, she personally feels "the Town has made contradictory statements about the existing town ordinance that prohibits outdoor bars.
"The town council could resolve the uncertainty by adopting a clear statement to the appeals board that outdoor bars are not allowed," Kyle said, adding that the council could do this at its Friday, July 23, meeting.
Fenwick Mayor Eugene Langan declined to comment on the appeal, citing the pending legal matters.
The hearing for the appeal of the variance denial is set for 11 a.m. on Tuesday, Aug. 17, at Milford City Hall, 201 S. Walnut Street, Milford.
Unlike the original hearing, which was held virtually and stretched more than seven hours, ending after midnight, each side will be limited to 20 minutes of testimony, according to the hearing notice. The commissioner may then allow either side to answer questions once they have concluded oral arguments.
The hearing is overseen by the ABCC's appeals commission, which can affirm, modify or reverse the earlier decision by the commissioner.