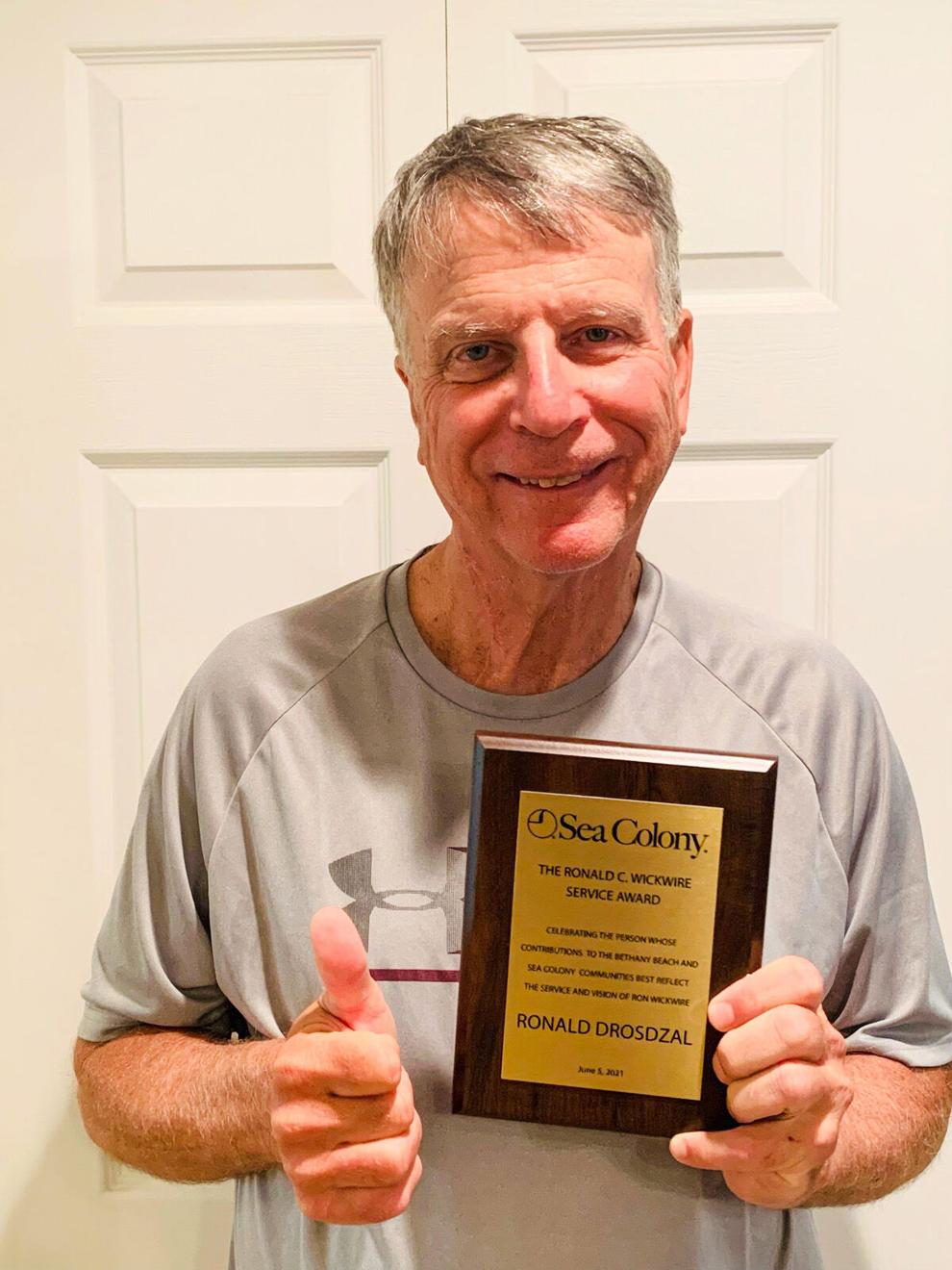 Sea Colony resident Ron Drosdzal, who owns Armand's Pizzaria & Grille in the Marketplace at Sea Colony, has been presented with the Ronald C. Wickwire Community Service Award by the Sea Colony Board of Directors.
The 66-year-old Drosdzal, in his modest way, downplayed his many local contributions and the award he received on Saturday, June 5.
"This is such a great community. Everybody kind of backs each other up — especially last year, when everything was happening with the coronavirus. I remember going to the hospital so many times, bringing food to the fire department and the police department. I like doing it — working with the schools, doing fundraisers for them, making sure the business is a big part of the community," he said.
"We work with the lifeguards here, and they really do a great job. I give them a discount, and they eat here at our restaurant every day. Every day," he said. "We get to know them. Their mothers will come up to me and say, 'Hey — thank you for taking care of my kids, for feeding my kids."
The award was named for Wickwire who, Drosdzal said, "did a lot for the town."
"We did a fundraiser for Lord Baltimore Elementary School. We do events for Beebe hospital. We take care of the police, give them discounts," Drosdzal said.
"It's so important to do these things. The community has become a part of us."