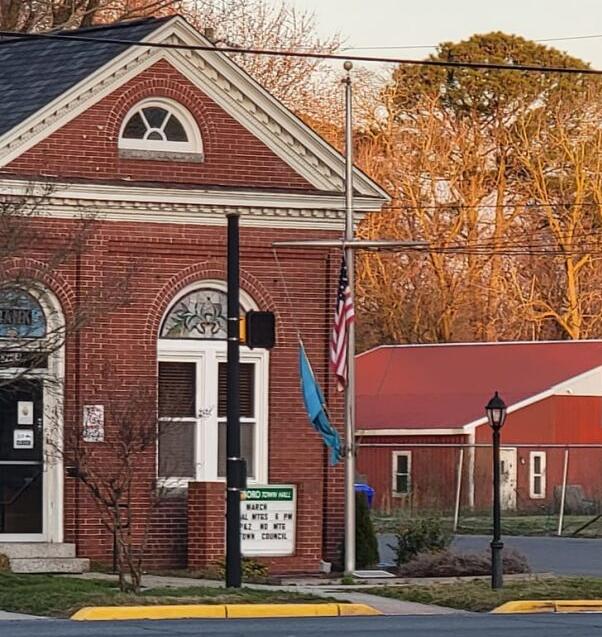 In a special meeting held by the Dagsboro Town Council on Wednesday, June 2, the Dagsboro Police Department gained its fourth full-time officer when the council voted to approve the hire.
Cpl. Noah Glaeser comes over to Dagsboro after serving for the last nine years as a member of the Georgetown Police Department. He has been a police officer for 16 years overall.
"He is filling a full-time spot we had vacant for a while now, due to a retirement," Dagsboro Police Chief Steven Flood said. "We have been using part-time officers to fill that void, and they have been a huge help with coverage for the town. I felt it was time to fill the full-time spot and continue to still use part-time officers when needed.
"We strive hard to provide the best service and safety to our town, and by adding the fourth full-time officer, it will allow us to give more coverage to the town."
The town council's unanimous 4-0 vote — Councilman Norwood Truitt was unable to attend due to a work conflict — came after council members had reviewed the recommendation from Flood regarding Glaeser.
"I think that Cpl. Glaeser will be a great addition to the Dagsboro Police Department," Mayor Brian Baull said. "He brings a veteran presence to the department, and I look forward to meeting him and welcoming him to the department. I hope that our residents and visitors will take the opportunity to meet him and welcome him to our town as well."
Glaeser began work in Dagsboro on Monday, June 7.