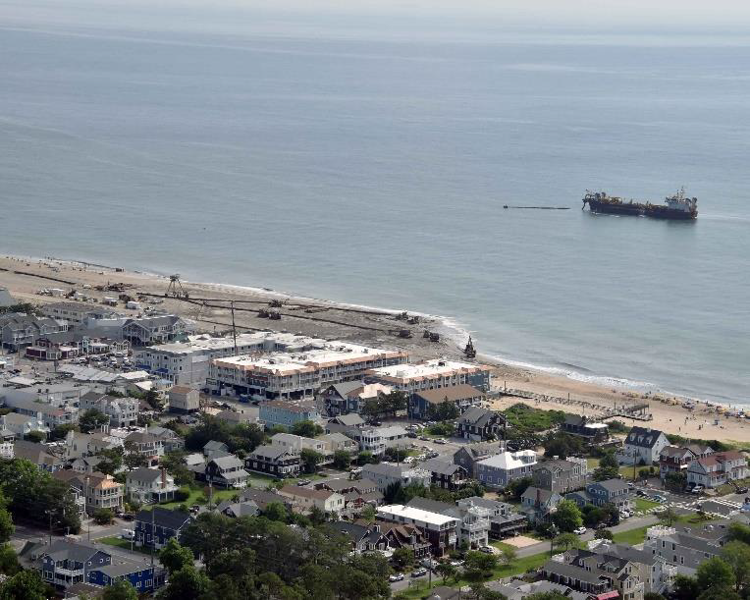 Beachfront property owners in the Bethany Beach/South Bethany beach renourishment project area may soon begin receiving letters about the project, with the potential start of work on the near horizon.
South Bethany officials notified property owners this week of the awarding of the contract for the upcoming renourishment project, which has been expected to take place sometime in the late fall or winter of 2020-2021, though the timetable for the work has not yet been officially announced.
Bethany Beach Town Manager Cliff Graviet said this week that the Town had recently been notified that the project could start as soon as mid-October.
South Bethany officials told property owners there that the Department of Natural Resources & Environmental Control (DNREC) had also notified them that construction on the beach nourishment project for South Bethany and Bethany could begin as early as mid-October, after the recent awarding of the $11.1 million contract to Weeks Marine Inc.
"The U.S. Army Corps of Engineers (USACE) and Weeks are finalizing documents that will allow them to start the project as quickly as possible," South Bethany officials said. "There is no official schedule at this time, but some oceanfront property owners may start receiving letters about the project, as well as one regarding seismic monitoring to ensure houses are not damaged by equipment vibrations."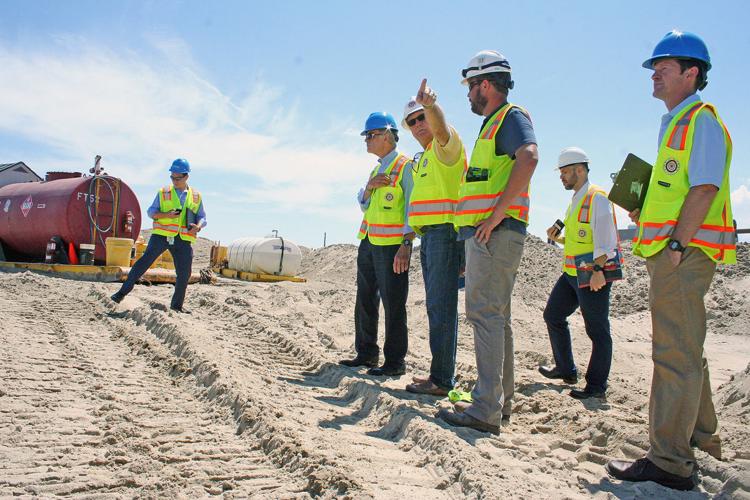 Beach nourishment is intended to reduce the risk of storm damage to property and infrastructure, with the area's public beaches having previously been fully reconstructed to an engineered template designed for that purpose.
Renourishment to return the beaches to where they meet that design generally occurs on a three-year schedule, though the most recent nourishment project was conducted in 2018. State and local officials had initially expected the 2020 project to be a smaller-scale one to address shrinking beachfronts, but the federal funding for a full renourishment was made available. The projects' costs are shared between state and federal governments.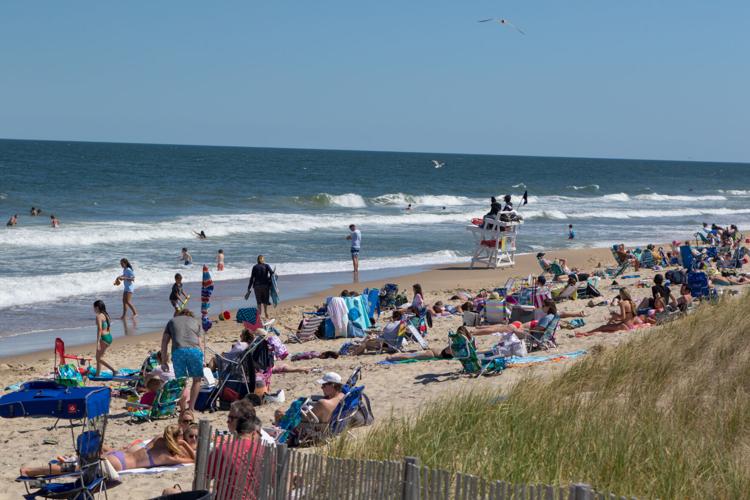 This year's project will involve dredging more than 732,000 cubic yards of sand from offshore borrow sites to the beaches in Bethany and South Bethany.
"As a point of reference, the last replenishment deposited 659,000 square yards of sand on Bethany's oceanfront," Graviet noted.
In Bethany Beach, the project will taper north to the dune from Oceanview Parkway, and south to the dune from Oakwood Street. In South Bethany, work is expected to take place from Sandpiper Village to just south of Logan Street.