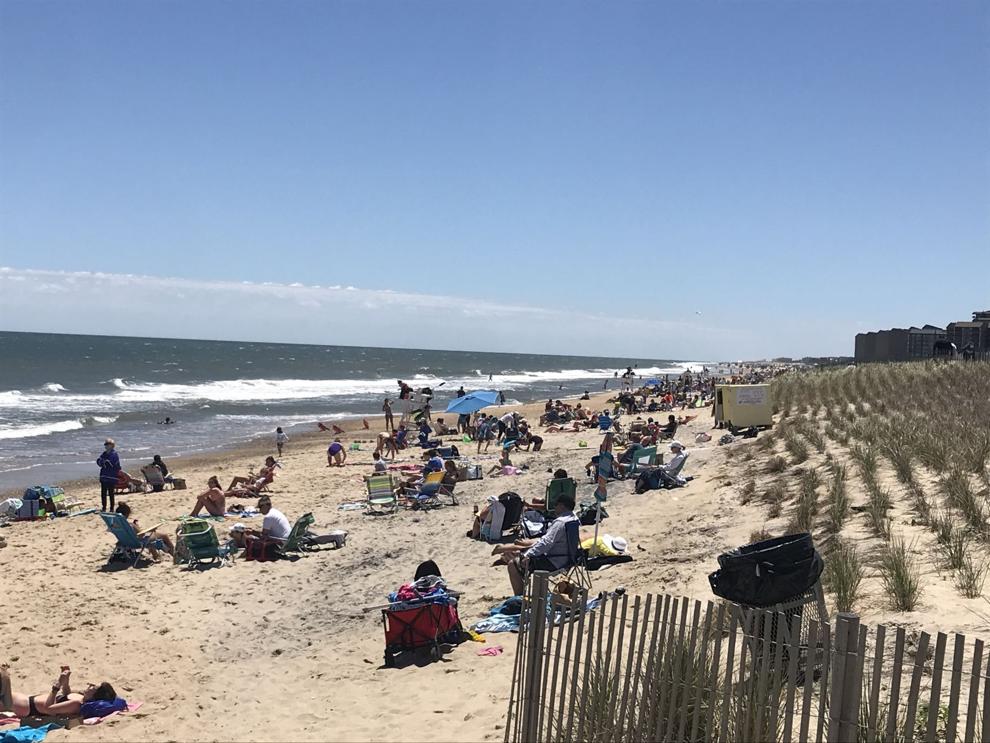 Effective immediately after a first reading on town council vote on Friday, July 16, the Town of Bethany Beach has pushed up its existing summer curfew for those 17 or younger by two hours, from 1 a.m. to 11 p.m., in all public areas, with town officials citing an increasing number of confrontations with and complaints about groups of unsupervised teens in the town at night.
Alleged incidents of harassment of downtown businesses' employees and others, and complaints about trash being left on the beach and boardwalk, spurred the change this week, with the council waiving a second reading of the ordinance.
Mayor Rosemary Hardiman said the ordinance change "addresses an urgent, immediate and ongoing problem. Action is needed now before this conduct escalates, with the possibility of someone getting hurt," she said in requesting the waiving of a second reading, which otherwise would have pushed adoption of the change until August.
"I think we should note that, for generations, families have come to Bethany Beach and the surrounding area for vacations, to have enjoyable vacations, and teens have always congregated downtown on the boardwalk and the beach, and they've enjoyed themselves, and have been respectful of the rights of others to do the same thing," Hardiman said in introducing the ordinance change. "Complaints and incidents of misconduct have been relatively few."
"Bethany Beach has always enjoyed a reputation and as a safe and quiet family-friendly town," she continued. "However, things have changed. This summer has brought an unprecedented number of visitors and accompanying teenagers. This is not unique to Bethany Beach. Other beach communities in the surrounding area and throughout the Atlantic coast have experienced this influx as well.
"Unfortunately, the conduct of some groups of unsupervised groups of teens at night has become a serious problem. We have had complaints of large groups of teens hanging out in town late at night and harassing people as they walk to their cars," she said.
"I had a call over the Fourth of July weekend from a restaurant owner who complained about groups of teens harassing his female waitstaff as they left work at night. The workers felt unsafe to the point that he had to escort them to their cars. Those are only two examples, and I think they're examples that none of us in Bethany Beach want to tolerate or to see go any further," Hardiman said.
In addition, she said, "groups of unsupervised teens have been congregating on the beach late at night, disregarding beach rules and leaving their trash behind on the beach and the boardwalk."
The change in the curfew hours "is intended to address this growing problem and to protect the safety and security of the town of Bethany Beach, our visitors, our residents and our workers. It might also help teens from getting into serious trouble while out unsupervised late at night," Hardiman added.
"But the primary purpose is to keep Bethany Beach safe for all," she emphasized.
"These young people are far more confrontational than they have been in the past," Town Manager Cliff Graviet said of the need for the change.
Council Secretary/Treasurer Jerry Morris offered a personal example of the problem.
"My grandson was accosted by some of these kids, and that was actually in daylight," he said.
"These aren't really our local kids," Hardiman noted as Graviet confirmed plans to get the word out to real estate rental offices and their clients, as well as to the neighboring Sea Colony community, "which is the origin of many of our visitors, and have them send it to all their different homeowners."
Councilman Patrick Sheplee, having asked that information on the curfew change be distributed widely and quickly, noted also the need for local teens to be notified, "or their parents."
The new curfew, from May 1 to Sept. 30, is 11 p.m. to 5 a.m. for anyone younger than 18. There are a significant number of exceptions to the curfew, including teens who are accompanied by a parent, emergency purposes and those who are working or coming to or from work.
The existing sections of the Town's teen curfew ordinance regarding parental responsibility remain the same.
Hardiman said a plan was being developed to increase police and town staff presence in the late evening hours.
Morris asked about the decision to pick 11 p.m. as the new curfew time, asking if 10 p.m. was too early.
"We believe most of the young people we encounter generally have a personal curfew of around midnight," Graviet explained. "We wanted to have something we could enforce, and we think 11 would be reasonable.
"You can find some police officers who think midnight would be more enforceable, but given complaints from residents and employees, 11 is more practical for us," he said, with Hardiman noting that 11 is an hour when many people are leaving local restaurants and thus a time when preventing harassment of customers and employees may be more needed.
No one in attendance at the July 16 council meeting offered any comment on the issue.
The council approved the change unanimously, with it going into effect immediately.
Exceptions to the curfew
"If you personally rent your home, please advise your renters of this change," the Town requested in a post on its website after Friday's vote, also specifically noting the exceptions to the ordinance:
Accompanied by parent.
Accompanied by authorized adult.
Errand directed by parent.
Emergency. When a juvenile is involved in or assisting in an emergency, including responding as a member of a volunteer fire company to a fire company or paramedic call.
First Amendment rights. When a juvenile is exercising First Amendment rights protected by the United States Constitution, such as the free exercise of religion, freedom of speech and the right of assembly.
Reasonable necessity. In case of reasonable necessity for the juvenile remaining in a public place, but only after the juvenile's parent has communicated to the chief of police or the person designated by the chief of police to receive such notifications the facts establishing the reasonable necessity relating to a specified public place at a designated time for a described purpose, including points of origin and destination.
On own or neighbor's property. When a juvenile is on the sidewalk or property where the juvenile resides or on either side of or across the street from the place where the juvenile resides, and the adult owner or resident of that property has given permission for the juvenile to be there.
Attending and returning home within one hour of official activity (without any unnecessary stop or detour) from and within one hour of any religious, recreational or other organized activity supervised by adults, sponsored by the Town, a recognized charitable, benevolent or civic association or a similar entity that takes responsibility for the minor.
Employment necessity. When the juvenile is legally employed, going to or returning home from employment.
Interstate or intrastate travel. When the juvenile is, with parental consent, in a motor vehicle, engaged in normal interstate or intrastate travel through the Town or originating or terminating in the Town.
Married. When the juvenile is married or has been married pursuant to state law.
Parents notified of violations
The enforcement section of the curfew notes that, "When a police officer has reasonable grounds to believe that the juvenile has engaged in delinquent conduct, the procedure shall then be to take the juvenile to the police station, where a parent or guardian shall immediately be notified to come for the juvenile, whereupon the parent or guardian and the juvenile shall be questioned."
"When a parent or guardian, immediately called, has come to take charge of the juvenile, and the appropriate information has been recorded, the juvenile shall be released to the custody of such parent. If the parent cannot be located or fails to take charge of the juvenile, then the juvenile shall be released to the juvenile authorities, except to the extent that in accordance with police regulations, approved in advance by juvenile authorities, the juvenile may temporarily be entrusted to an adult, neighbor or other person who will on behalf of a parent or guardian assume the responsibility of caring for the juvenile pending the availability or arrival of a parent or guardian."
Upon a first violation, the ordinance calls for notice to be given to the parent of the minor, with the notice containing a warning that any subsequent violation of the curfew by the minor will result in full enforcement, including enforcement of parental responsibility and of applicable penalties.