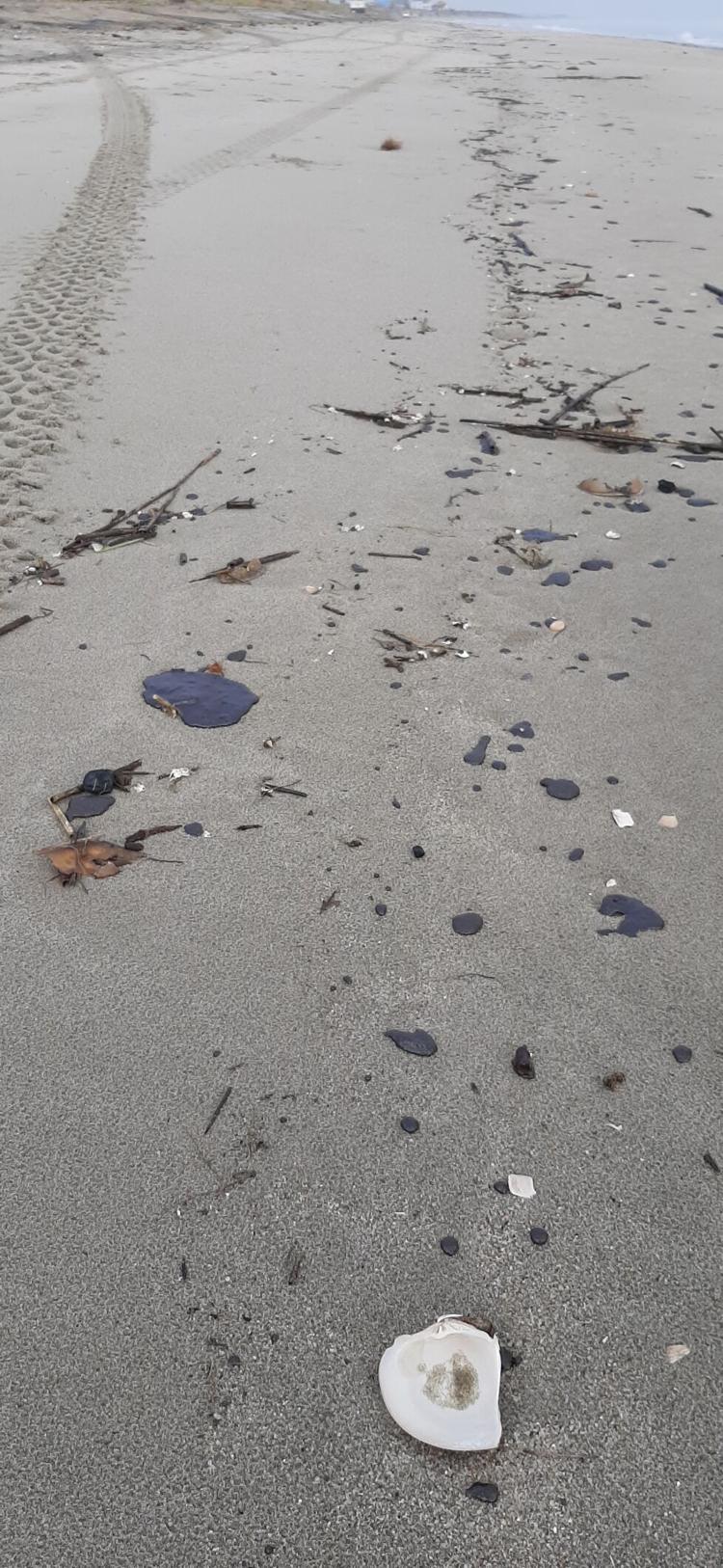 An oil spill that began in Delaware Bay last week has begun to wash ashore in the area and has forced the Town of Bethany Beach to close its beach, officials announced early this week. The Town will be working in concert with the Delaware Department Natural Resources to clean the beach as soon as possible, they said, and the beach will be closed until further notice.
Fenwick Island officials confirmed on Oct. 26 that they, too, had received reports of oil on the beach there. "Some small spots, about 1-centimeter in diameter," were found on the beach, they said, as well as to the south in Ocean City, Md.
"Oil is on Fenwick Island beach and now part of DNREC's cleanup list," they said.
DNREC officials early this week asked the public continue to report any oil sighted on- or offshore by calling the DNREC toll-free environmental hotline at 1-800-662-8802.