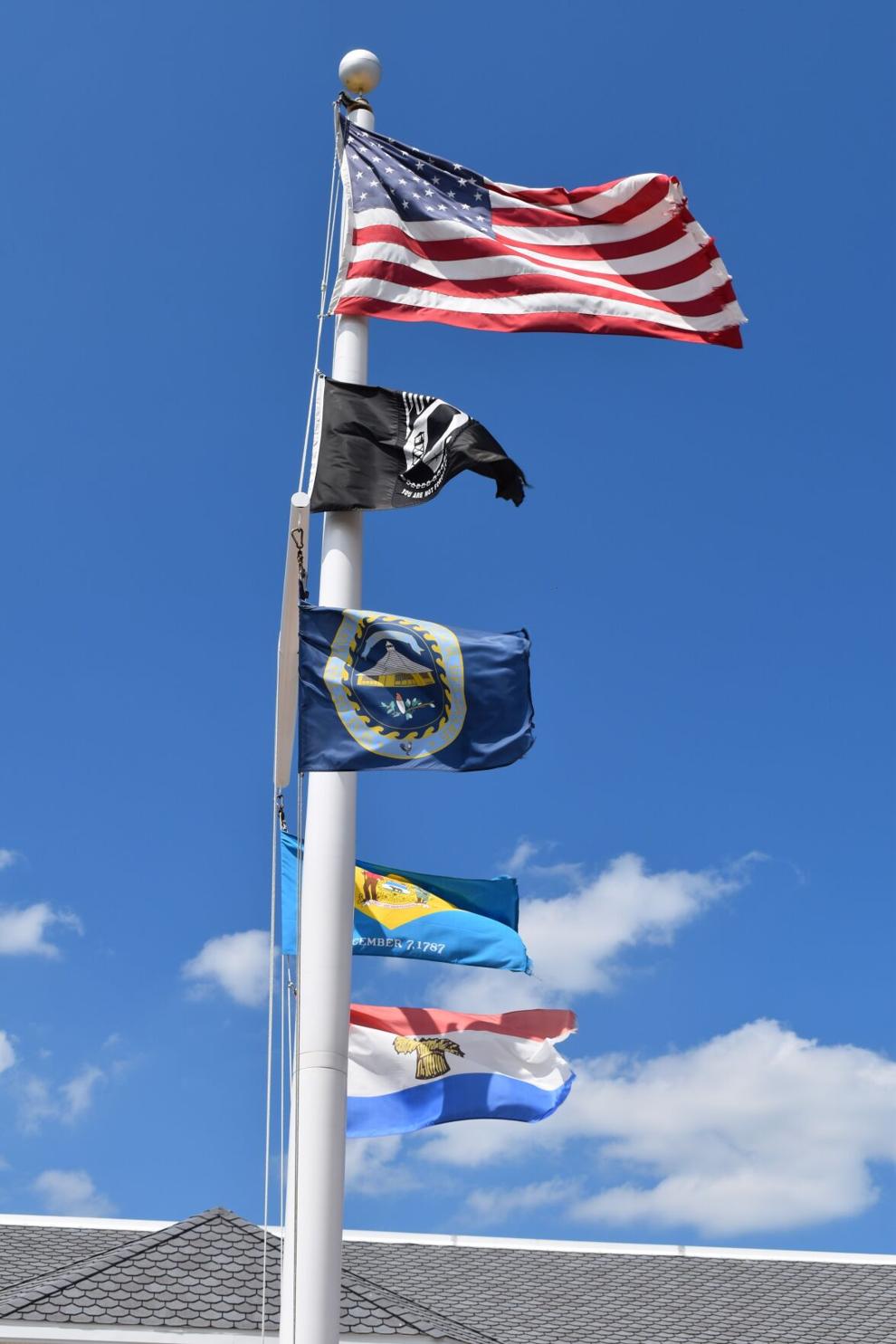 After many years of trying to encourage other cable television and internet providers to start providing service to the town, Bethany Beach Town Council members will finally get the chance to formally hear from citizens about a proposed newcomer to the town's service providers: Comcast.
On Friday, Nov. 13, at 1 p.m., via Zoom teleconference, a proposed cable TV franchise agreement between the Town and Comcast will be discussed, as will the proposed renewal of the Town's existing cable TV franchise agreement with Mediacom, with the public being invited to offer comment on both agreements ahead of a planned Nov. 20 vote during the regular town council meeting at 2 p.m.
Officials have emphasized that such franchise agreements generally do not mention internet service provision from the cable TV service providers, as municipalities have no legal oversight over internet or voice communications services, while they do have oversight over cable television. Nonetheless, those internet and voice services often use the same transmission lines as the companies' television services, so a franchise agreement that allows installation of cable TV infrastructure generally paves the way for provision of internet and voice service by the same company.
If approved, the agreement with Comcast would allow that company to install its infrastructure (including fiber-optic lines) inside the town, for provision of a variety of cable television and internet services to residents, including, officials said, its Xfinity X1 video platform, Xfinity Home, Xfinity Voice and Xfinity Mobile services, while businesses will be able to select from the full suite of Comcast Business products and services, including Ethernet network speeds at maximum gigabit rates.
Town officials have said the timeframe for the installation to be complete and service from Comcast to begin is estimated at 12 to 18 months, assuming approval of the franchise agreement.
The council is set to discuss the agreement, and possibly vote on it, at their Nov. 20 regular town council meeting, at 2 p.m. (For months, council meetings have been conducted either entirely by teleconference or in-person but with citizens participating only via teleconference. Details of the Nov. 20 meeting have not yet been published.)
Mediacom efforts to address dissatisfaction also on the table
The council will also take public comment during the Nov. 13 public hearing on the proposed renewal of the franchise agreement with Mediacom, whose service has been a sore spot for many area residents and town officials for years.
"Because of misunderstanding and confusion regarding franchise agreements, many in our community have mistakenly thought that the Town could demand better internet and cable TV service from Mediacom through our franchise agreement," officials said in announcing the planned hearing and impending vote on approval of both agreements.
In an effort to address their concerns, nine years ago, when Bethany Beach's 10-year contract with Mediacom was about to expire, the Town put together a coalition with South Bethany, Millville, Ocean View and Bethany Beach, all of which had franchise agreements with Mediacom that were about to expire and all of which were dissatisfied with Mediacom service.
"Collectively, the towns thought they could negotiate major modifications in their agreements to ensure better service or simply walk away from the franchise. The towns intended to demand better cable TV service and a significant upgrade in internet service. We retained a nationally recognized law firm, known for its expertise in telecom issues, to help us do so," Bethany officials recalled.
"All four towns quickly received an education in the protection the FCC gives cable providers. We could not identify a legal justification (under FCC guidelines) to modify or terminate the agreements to support a demand for better service. And internet service wasn't even on the table for discussion. We all renewed our franchise agreements with minor modifications."
Recently, because the agreements with Mediacom were again about to expire, the four towns came together again and sought expert legal advice, officials said.
"We asked legal counsel if there had been any change in circumstance that would enable us to demand better service from Mediacom. The answer was no."
With that in mind, they said, the Town initiated a dialog with Mediacom, which they said has now resulted in Mediacom's completion of five important tasks the Town asked them to undertake, regarding their infrastructure, equipment, rates, network and service, and they also negotiated a much shorter, four-year agreement period.
"We are hopeful that Mediacom's recent work in Bethany Beach results in improved service. However, if Bethany Beach is receiving the best product Mediacom is capable of delivering, the solution is to find another telecom provider willing to invest in the infrastructure to bring better service to our community," officials said, noting that their franchise agreement with Mediacom allows other companies to provide cable TV service to the town. "In fact, federal law prohibits 'exclusive' or non-compete franchise agreements. And as many know, Bethany Beach has aggressively pursued service from other providers for many years to no avail."
That was the case until recently, when Comcast announced that it was planning to bring its services to the town, as well as to South Bethany and Selbyville. Residents of other communities in the area have been eagerly watching this development.
In the meantime, Mediacom has provided the Town with a list of projects intended to improve its service there, including equipment review on both an infrastructure and subscriber level; network analysis; an increased level of survey calls for installation and trouble calls after that work has been completed; and seasonal rates, with rate information provided to the Town and ensuring Mediacom staff are familiar with them, to avoid confusion.
The seasonal rates apply for service periods of between two and six months, between April 1 and Aug. 31 only, as the seasonal rates are intended for those who are not in residence in Bethany from Sept. 1 to March 31.
As of Sept. 30, Mediacom representatives reported to the Town that those projects had been completed in at least their preliminary phases or were in the process of being implemented.
Public comment to be taken via Zoom or email
Members of the public can view and participate in the Nov. 13 public hearing via Zoom, by going to https://us02web.zoom.us/webinar/register/WN_sdi63NF2TQGttDybsNBgHw, and accessing Meeting/Webinar ID: 842 7672 5492. They are recommended to join the meeting a few minutes before 1 p.m. on Nov. 13, and to provide their name, address and Bethany Beach address (if applicable). Comments may be made by typing in the chat box on the screen during the meeting, or they may be emailed to admin@townofbethanybeach.com.
Additional information on the hearing and the agreements is online at http://www.townofbethanybeach.com/CivicAlerts.aspx?AID=604. The page provides information on the background of both franchise agreements, responses from Mediacom to the Town's request for improved service, including the seasonal rate charts, and links to the Nov. 13 meeting. The agreements are also available for review at town hall during regular business hours.
"We are confident that with service improvements by Mediacom and the service offered by Comcast with a new fiber optic infrastructure, citizens and visitors in our community will have significantly enhanced and better choices in modern telecommunications services," Bethany Beach officials said.