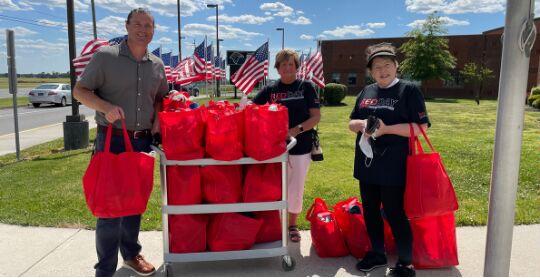 Agents at Keller Williams Realty recently marked Renew, Energize & Donate (RED) Day, which the company designates as a day to give back to local communities, held each year on the second Thursday of May.
"At the heart of Keller Williams culture is our commitment to philanthropy. We not only take care of our own, we also look after our communities as well," said Keller Williams' Josephine Sipler.
This year, she said, their Delaware and Maryland market centers, consisting of 460 agents and staff, contributed to local schools in their respective markets — Worcester, Wicomico Counties in Maryland, and Sussex, Kent and New Castle Counties in Delaware.
"We gathered essential items for graduating seniors and delivered them to various schools last Thursday. Each bag had a value of $100, and we were able to donate 175 bags. Thank you to all of our associates and staff for coming together and making a difference!" she said.