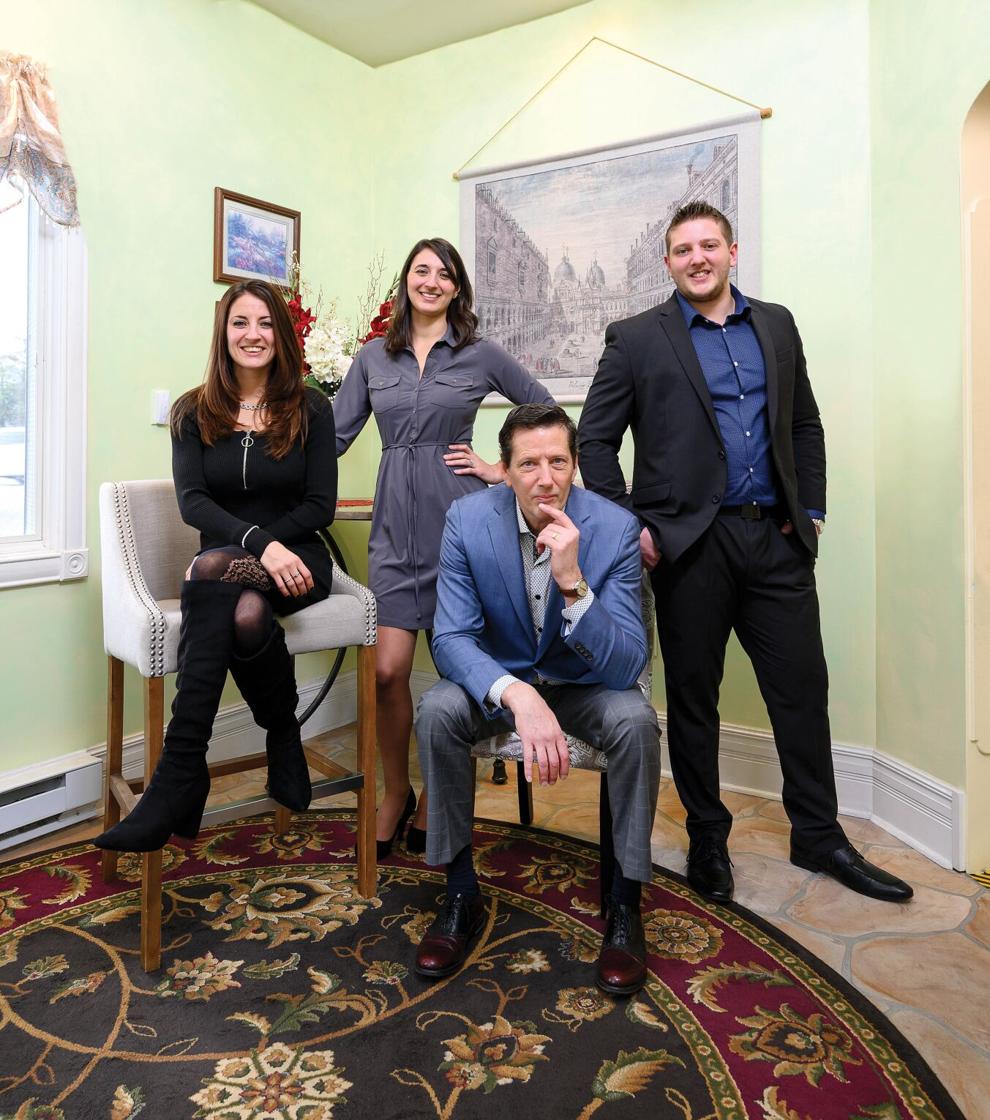 Ruben Palazzo was 10 years old when he started helping his uncles, all expert jewelers.
"I watched. I went up and down in this 14-floor building to deliver. My uncles designed jewelry. Everything was made by hand. One uncle had a jewelry store, and two uncles had a wholesale business," Palazzo, the owner of Ocean View Jewelers, said.
Now, decades later, family remains tightly woven, with his wife and children with him in the business, which is in the process of moving from Ocean View to a larger building in Millville.
"Having the kids join — that's a prayer answered. In 1988… the '90s… when the kids were being born, I thought it would be nice if they grew up and got involved with the business. They just got into it on their own. Sergio dabbled in it," he said.
Now, 26-year-old Sergio is the chief operating officer.
Alessandra, the oldest at 32, is chief financial officer. Sabrina, second-oldest at 31, designs. The youngest two, Victoria, 19, and Lorenzo, 15, assist.
Cathy, their mother, restrings necklaces by hands and is adept at beadwork.
Ruben, chief executive officer, who lives in Pittsville, Md., opened Ocean View Jewelers at 59 Atlantic Avenue and is moving the business to 35785 Atlantic Avenue in Millville, into a freestanding building that expands their space to 28,000 square feet and allows him to have multiple jeweler benches.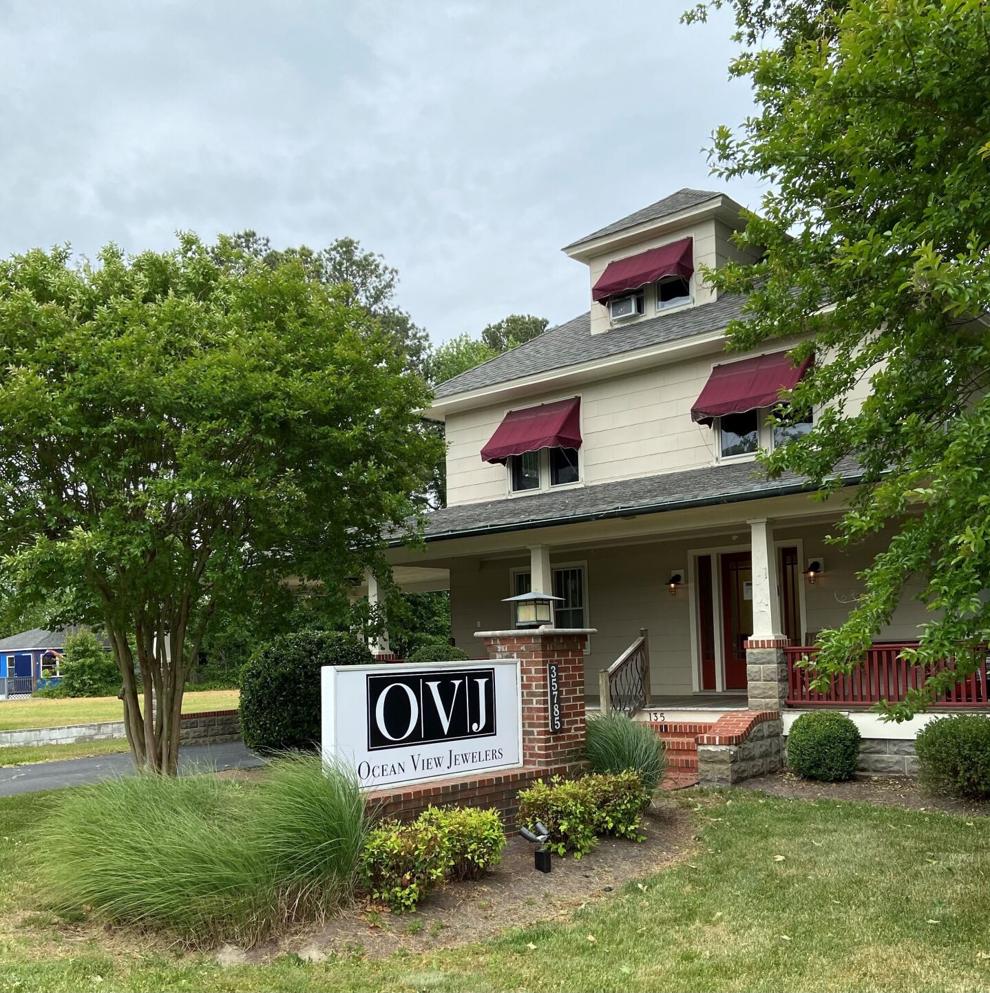 The move is set for the end of May. Hours will be Monday to Friday from 10 a.m. to 5:30 p.m. and Saturday from 10 a.m. to 4 p.m.
"Jewelry is sentimental. Jewelry is forever," Sergio Palazzo said, offering a golden thought.
"So, when you have a piece made or you purchase a piece for a loved one, that piece gets passed down to the next generation. Hopefully, it will be passed on to the next general from there. It makes life better.
"That piece holds some sort of emotion," he added. "It holds some sort of feeling. It was worn by somebody, whether it be your grandmother or someone else you love.
"Now, in our business, all the kids have joined. We had other jobs, but now we have joined our father, and he is awesome. He's a fantastic guy. He has been in bench repair work for over 40 years, over 45 years. Jewelers send repair work out. They send it out to freelance jewelers, and that's what my father did," he said with obvious pride in his father's ability and artistic talent.
"You have to be creative," his father said.
"If you don't have that creativity in this business, you're no good. Since I was 10, I watched and learned the procedures. They told me, 'Sit down and don't move.' That was in New York, in Rochester, N.Y," he said.
"What I like best is, I like giving people the information that they need. I love doing that. I always believed — and I heard this from other people — information is power. If you have the information, you have the power. And to inform people about what they are purchasing, what they are looking at, what they are buying — that is the best thing for me. If you have that information inside of you and you know it, no one can try to fool you," he said.
He never forgot a gem of advice his father bestowed: "If you do good, if you do the right thing, follow procedures, the money will come. You don't have to worry about it. Don't chase the money. Just help the people. And the people will help you. And that's what it's done. What this entire thing is built on, and giving people a little more than expected," the senior Palazzo said.
Some jewelers use a lower-quality solder, for example, and Palazzo said he often finds he has to undo their mistakes.
"A lot of people are in it for the short term. I'm not. It is my blood. It's heritage. It's culture. It's everything," he said, adding that he has relatives in Italy, on his mother's side, who are retired now but who used to shine silver at the Vatican in Rome.
"They worked with silver and gold, and polished the bowls and vessels," he said.
Several services are offered at Ocean View Jewelers, including jewelry repair, mending of watches, from Rolexes to less expensive pieces, and custom designing and manufacturing.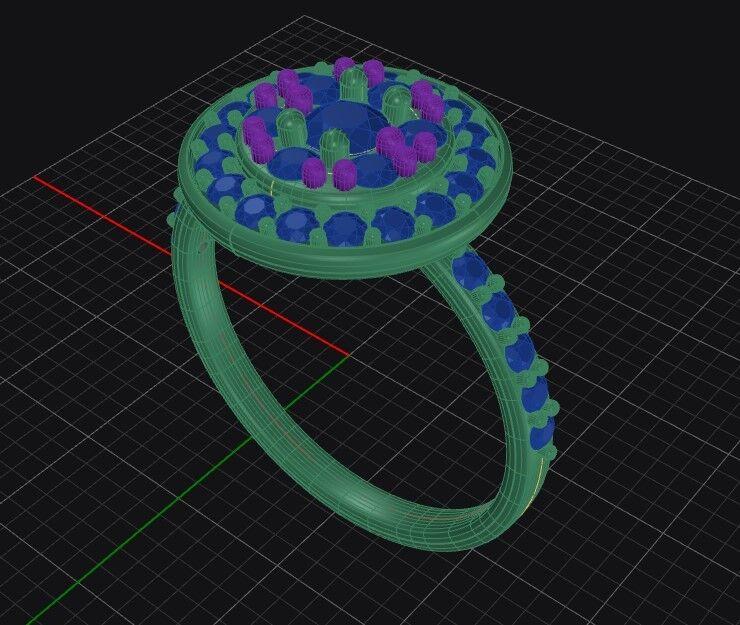 The company also produces for other jewelers.
At Ocean View Jewelers, "80 percent of what we do is repurpose work. We have clients who are coming in and repurposing a lot of their pieces," Sergio Palazzo explained.
"It could be an heirloom or something older they might want to want to freshen up. We can take the old stones and make something new, then put the stones back in. We can take the original stones and design something new, and then incorporate stones in a new ring. We are building sentimentality into a new piece," he said.
Computer-aided design, known as CAD, is used to create models so the image of a ring or necklace can be seen before it is completed.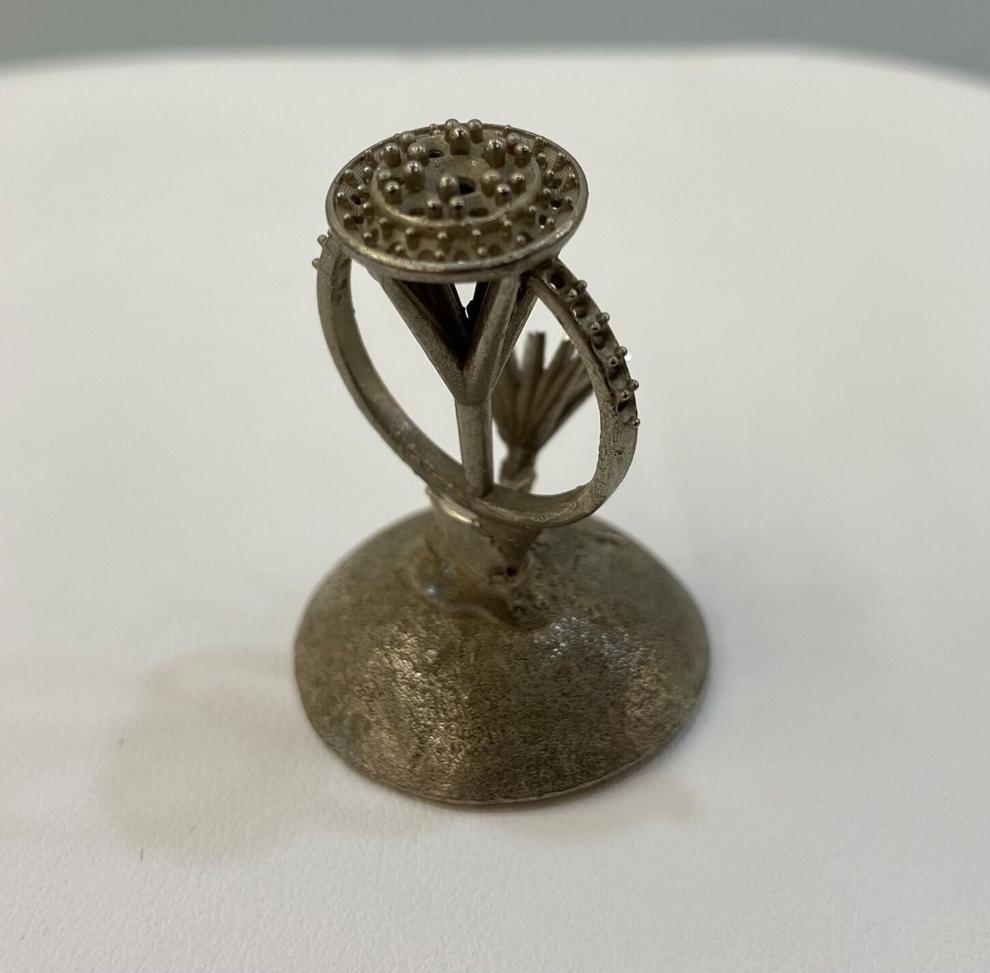 "It's incredible. You can make literally anything. When it's designed on the computer, you can visualize it and make changes on it. It's just like designing a house," Sergio said.
A 3D printer is commissioned to be sure the piece is fabricated to exact specifications.
"Our goal is to be all in-house if possible, from repair work to pearl restringing to watch repair then to the customer, as we design. The focus is not on the retail part of our business, although we have a retail side. The focus is on custom design. Quality is very important to us. We are very particular — the stones, the metal — that the metal being used is fresh metal, not metal that has been alloyed. If it's supposed to be 14 karat, it's not 13 karat or 12 karat. It's very good quality metal, and stones we use are very good quality as well," he said.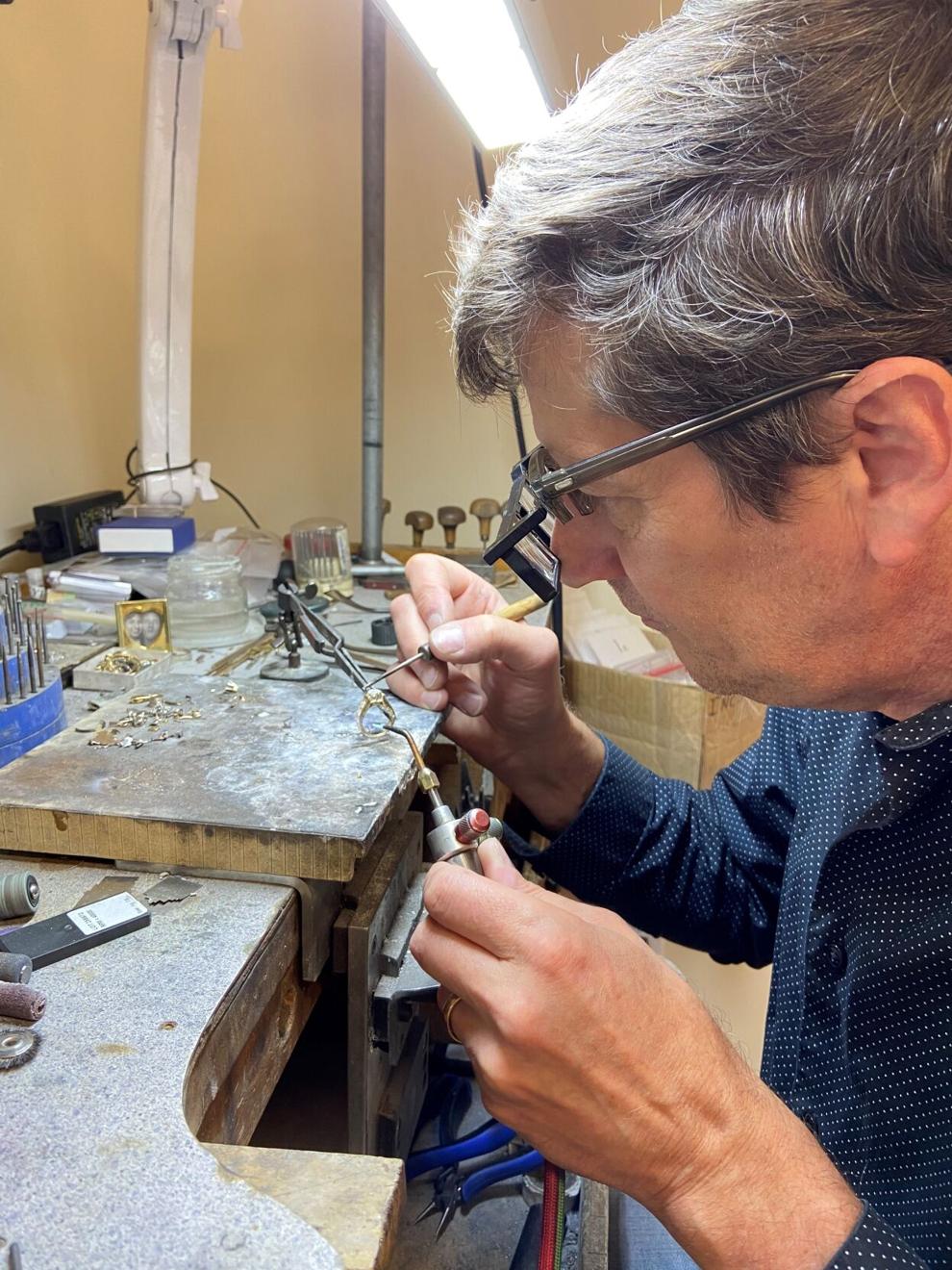 While he sometimes assists with design, he called his sister Sabrina "our star when it comes to design."
"It's also important we are a Christ-centered business, definitely a Christian company. That's a big part of why we are here. We are here to grow with the community, to build long-term relationships with the community," Sergio said.
"That is No. 1 with us, to build long-term relationships. We're not here to cheat anybody."
"The jewelry, this business, is in our blood. It's our calling. I never thought all the kids would get into it. We all had jobs before, and I think we all came to realize working for family and having your own company is the best way you can go."
For more information, visit www.oceanviewjewelers.jewelersshowcase.com or call (302) 537-1121.