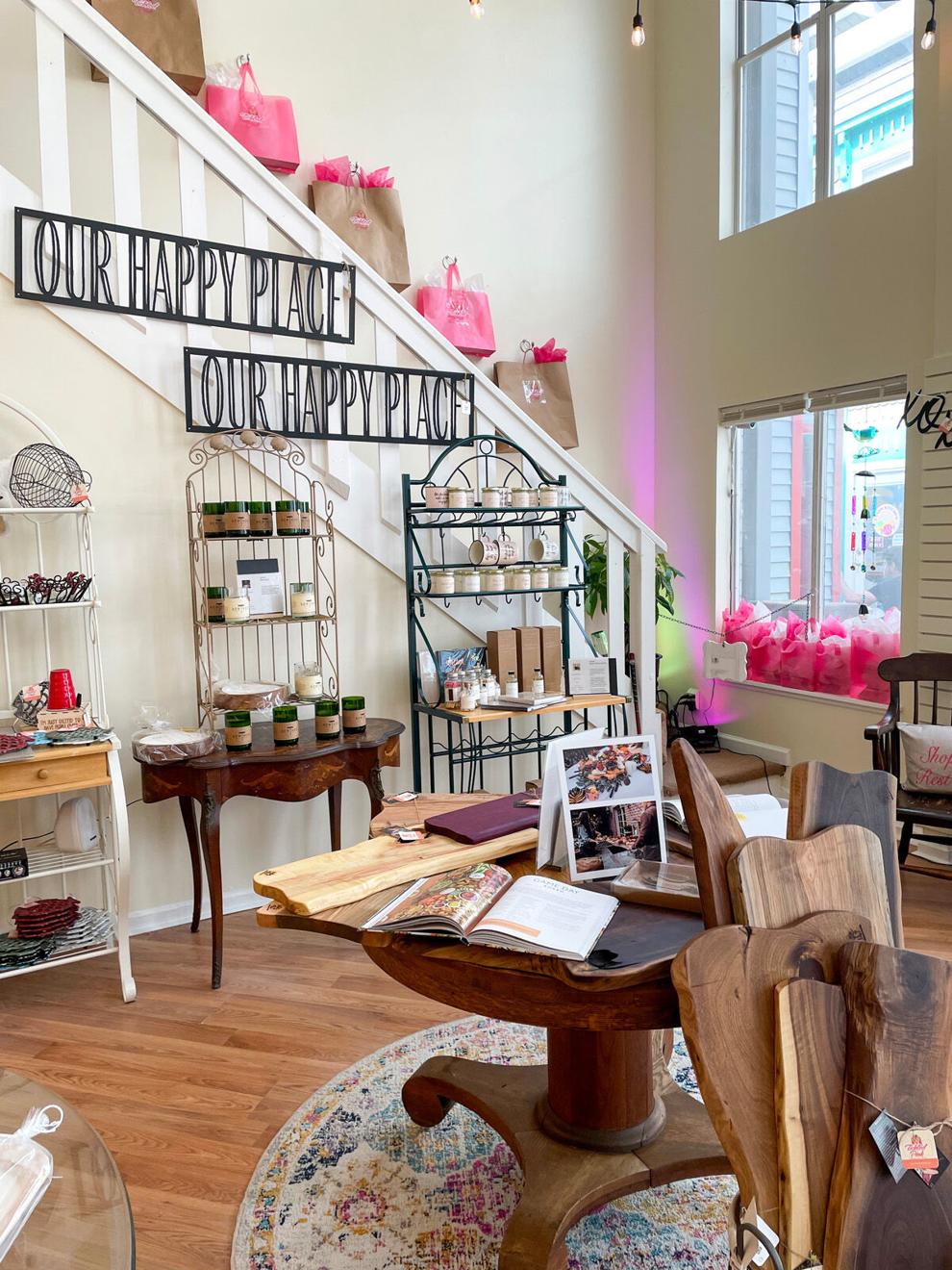 There is whimsy in the name Tickled Pink, bestowed on a new gift shop in Bethany Beach, but also philanthropic intent displayed in the logo that says, "Shopping with a purpose."
That purpose is the objective of donating $500 each month to a non-profit organization or charity, such as the Bethany Beach Volunteer Fire Company.
"And we are committed to that goal," said Elise Lindsey, who opened the 600-square-foot business with her husband, Michael Loftus, on the last weekend in March.
"It's a little jewel tucked back in here," she said about the shop, with its eye-catching pink front door, pots of fresh flowers flanking the entrance and a sign that refers to the namesake term, first recorded in 1922, describing a face reddening with laughter because of a playful tickle.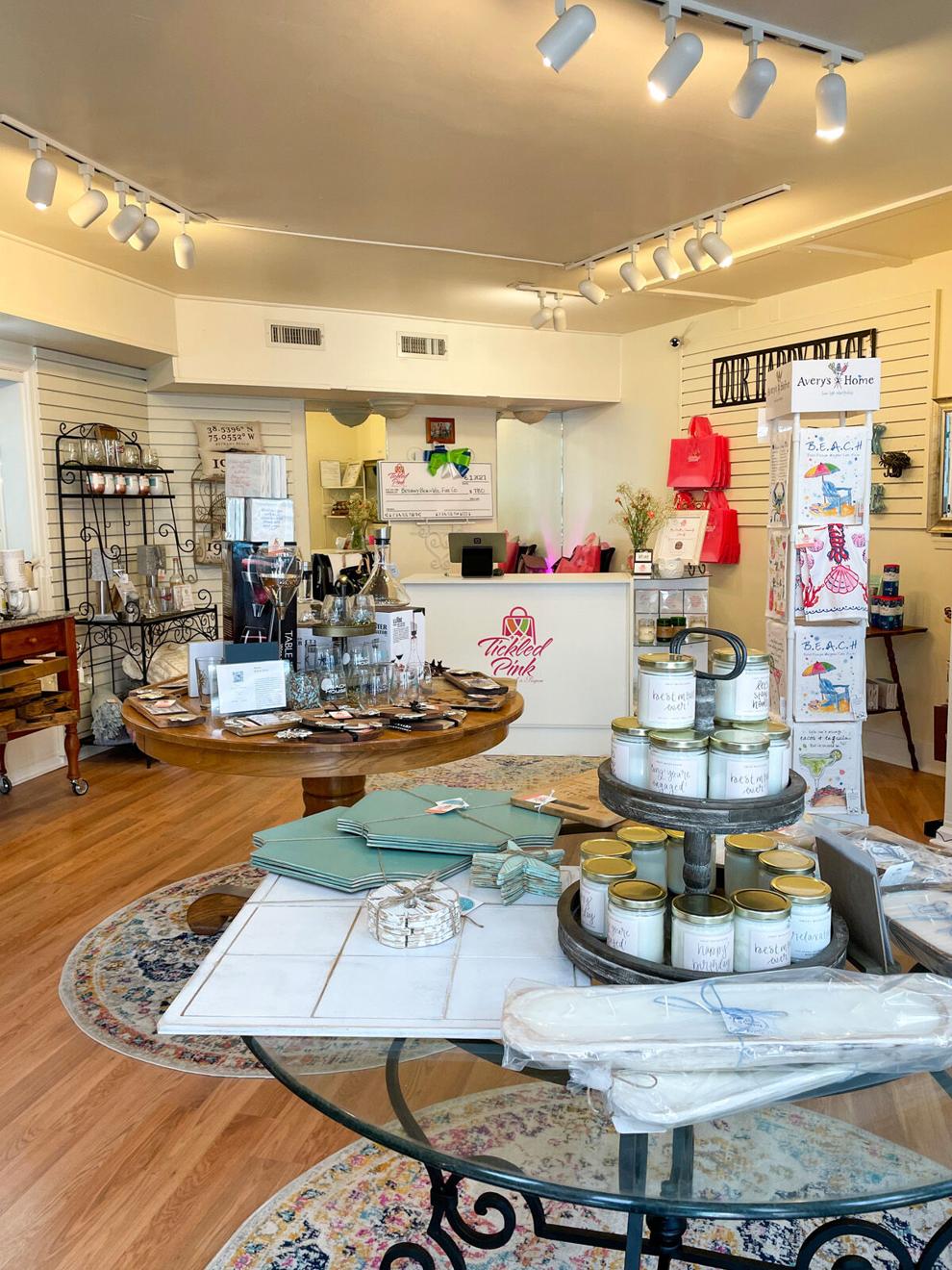 Located at 100 Garfield Parkway in Bethany Town Center, Tickled Pink is currently open Thursday, Friday and Saturday from 1 a.m. to 6 p.m., and Sunday from 10 a.m. to 5 p.m. After Memorial Day, it will be open daily from 10 a.m. to 7 p.m.
"There is something in here for everyone. We have hand towels that are really nice for a host or hostess gift; ice trays; things for home décor… We're trying to have a nice variety," Lindsey said.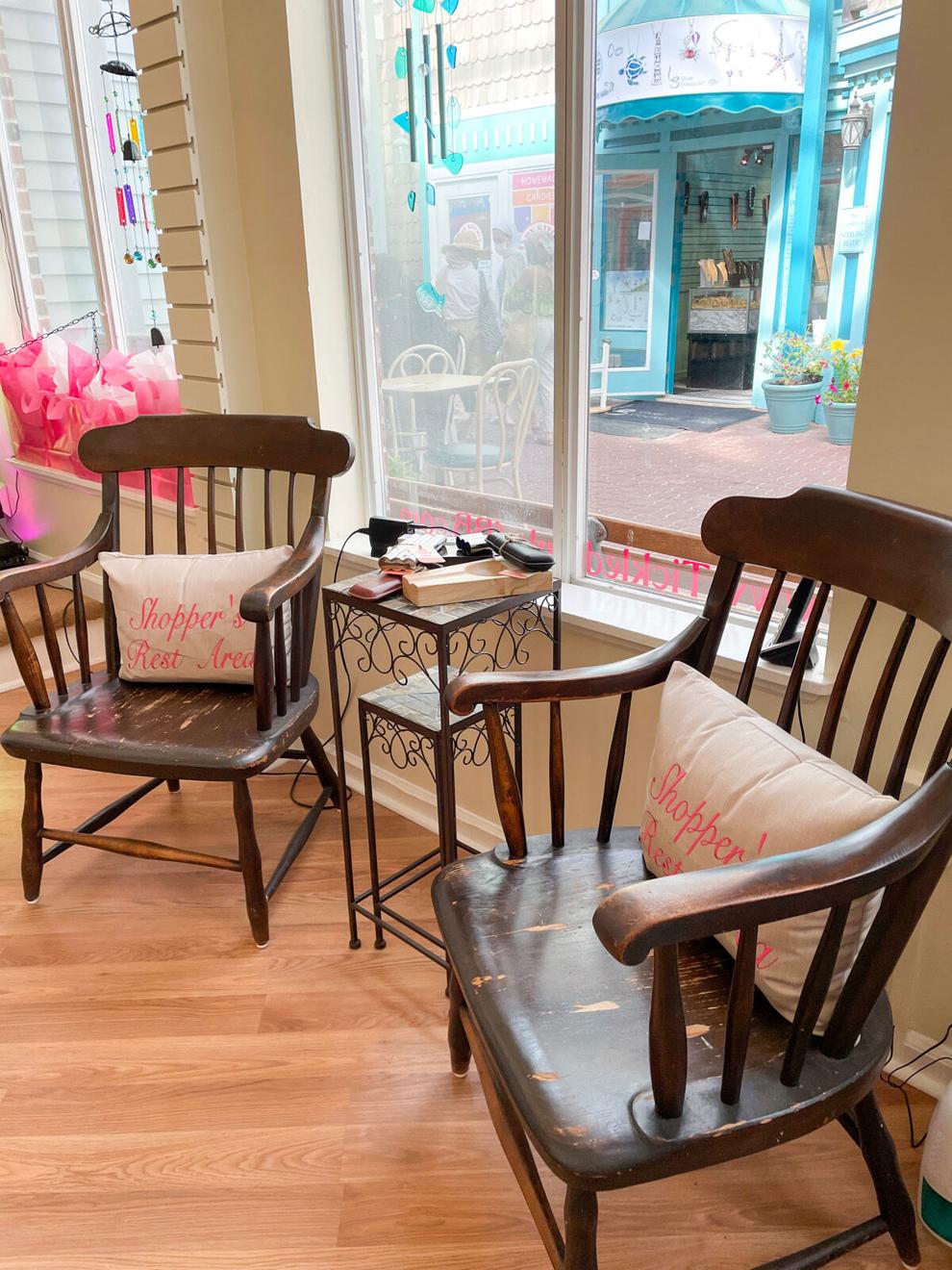 Prices range from $28 for a candle to specialty pillows that cost $250, with wine decanters in the $45 to $165 range.
"We're hoping not only vacationers will visit us but, hopefully, the people who live here year-round, if they're looking for a gift for someone," she said.
Tickled Pink also carries portable campfires, including the Little Bonfires brand. Made in Rockville, Md., they were created by two men, both fathers, who lost income because of the COVID-19 pandemic, and came up with the idea for a tin, designed to be lit outdoors, that produces enough of a flame to roast a few marshmallows.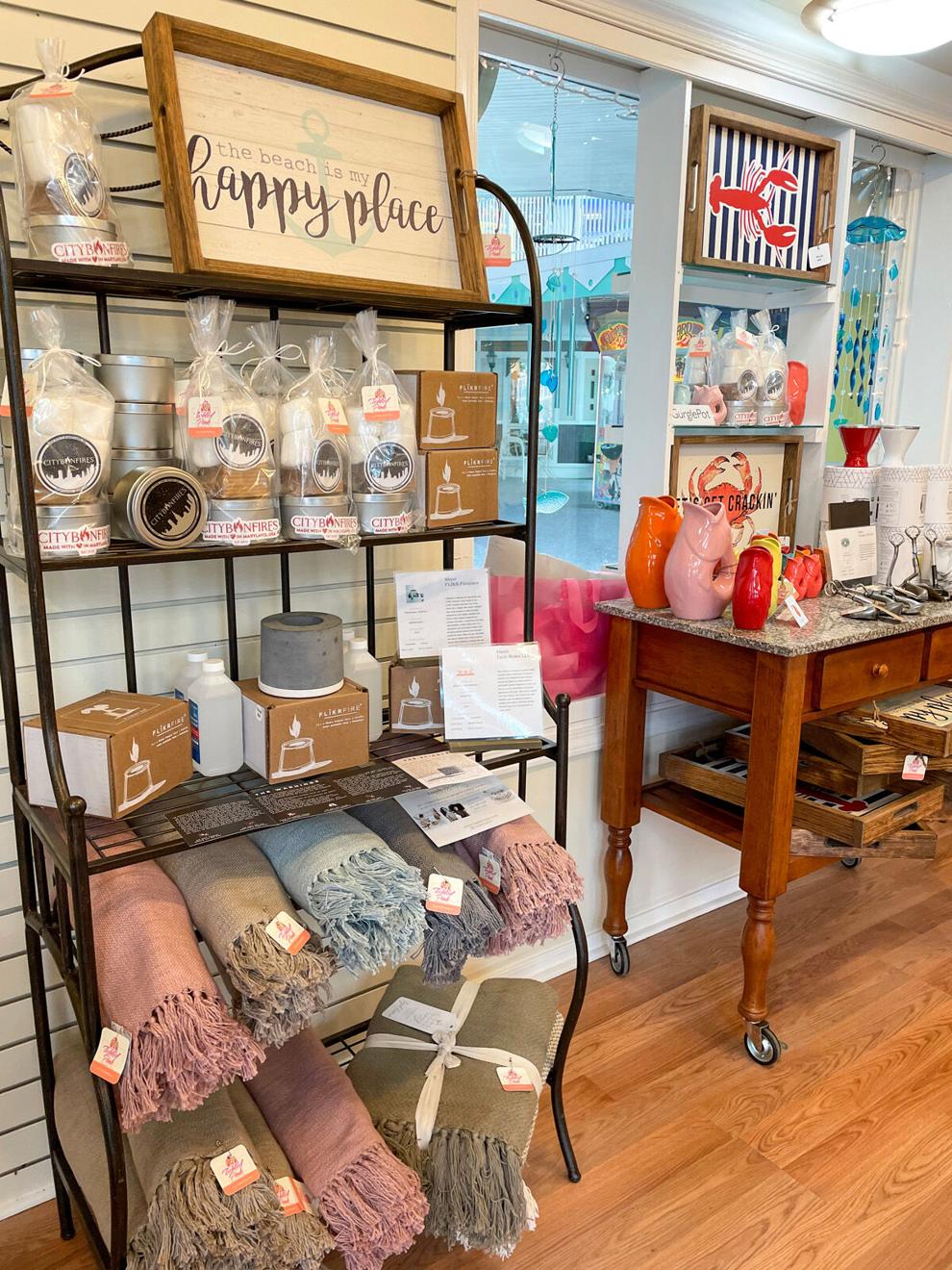 "We have charcuterie boards from a woman in York, Pa. We even have one you can use to as table runner, made from reclaimed wood in Pennsylvania," she said about the boards used for entertaining that usually hold an array of fruits, nuts, cheeses and meats.
There are embroidered pillows with names of states, colleges and branches of the military, including one made specifically for Delaware, all of which Lindsey said make nice keepsakes.
On the Tickled Pink website, at www.tickledpinkofbb.com, she described the name of the shop as "a saying, a state of mind."
"When you are so giddy with excitement to find a great treasure, as either a gift for you or someone you know. The bonus is that your purchase today will include a community contribution. Now that's shopping with a purpose," Lindsey wrote.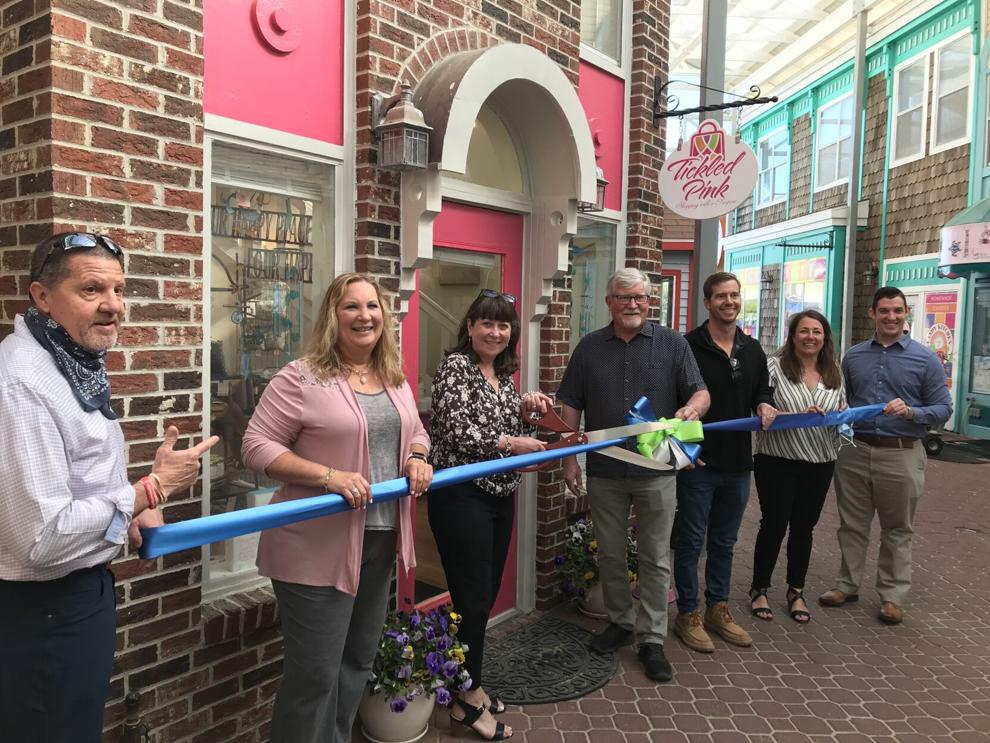 "People have come and said the store smells really nice. I was kind of worried about that, with different smells of different candles, but it's working for us so far. Our customers have come in and said they love the idea of us helping non-profits that are really near and dear to the community."