Millsboro has been named by PC Magazine as one of the nation's best places to work from home.
The American computer publication — based in New York City, first published in 1982 and found online at pcmag.com — ranked Millsboro as No. 36 and described it as a "small town in fast-growing Sussex County [that] welcomes families and professionals with no sales tax, low property taxes and a solid school district."
"The town of just over 4,000 people is driving distance from Washington, D.C., Philadelphia, Baltimore and Norfolk, Va., while the coastal beach communities of Lewes, Rehoboth Beach, Dewey Beach, Bethany Beach and Ocean City are less than 20 miles away," the website states.
"We were thrilled with the recognition, especially since the Town has worked really hard to attract professionals and families," Millsboro Town Manager Sheldon Hudson said.
"It was kind of a surprise, but it's certainly a good combination — working from home and living in Millsboro. It sounds like more people than ever are working remotely. I really would love to see more of that type of resident in the town of Millsboro," Hudson said.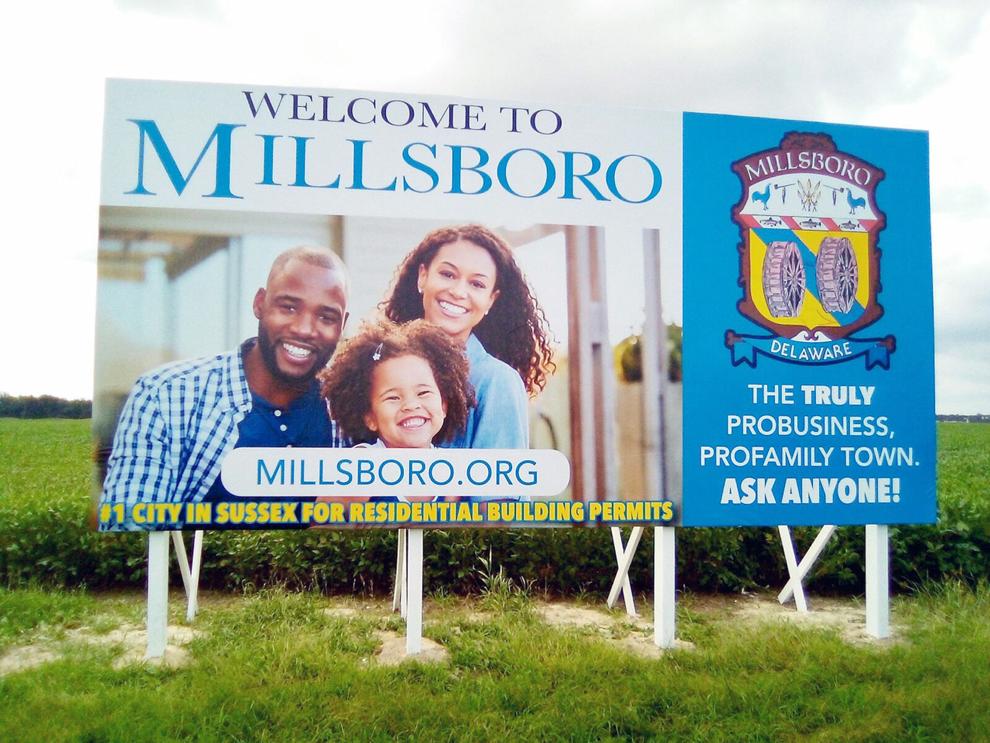 The town's population is more than 7,000 — higher than what the magazine listed, Hudson said, adding that number is supported by AECOM, the Town's planning consultant company.
The magazine's website states that Millsboro has a low cost for gigabit broadband, at $80; median home price of $262,200; median home size of 5.4 rooms; 26 coffee shops per 100,000 people; 14 parks per 100,000 people; and 87 percent non-chain restaurants; with 10.2 percent of workers in art and education, 2.9 percent being healthcare practitioners and 6.9 percent as workers at home.
The website also states that the "COVID-fueled remote work boom is driving many North Americans to find new, more affordable homes. In November, rents for studio apartments in San Francisco plummeted by 35 percent year over year, according to The Real Deal; rents on high-priced apartments in New York City are also falling, the New York Times reported.
"If you can work anywhere, though, where should you go? We gathered data from Ookla Speedtest, BestPlaces.net and BroadbandNow to find 50 U.S. and 10 Canadian towns and cities with affordable housing, fast gigabit, reasonably priced internet connections and remote-work-friendly lifestyles. Our list contains big cities, suburbs and small towns, all with median house prices under $500,000 — and even some under $100,000. San Francisco, New York, Toronto and Vancouver didn't make the list," according to the website.
Making the list were locations including Chattanooga, Tenn., ranked No. 1; Pawlet and Springfield, Vt.; Philadelphia; Phoenix; Lenexa, Kan.; and Montour Falls, N.Y.
"Remote work isn't a brand-new phenomenon; the number of people working from home has been trending upward for years," the magazine's website states.
"The U.S. Census has reported an increase in work-from-home folks every year since 2010, growing from 4.3 percent of Americans in 2010 to 5.7 percent in 2019."
But, of course, the pandemic accelerated that growth. By mid-June of 2020, Statista reported, up to 11.2 percent of workers in various industries were staying home, and 22 percent of workers said they'd be interested in working from home permanently.
"Most jobs in finance and insurance (85 percent), educational services (85 percent) and professional, scientific and technical services (84 percent) can potentially be performed from home, while those in accommodation and food services (6 percent) and agriculture, forestry, fishing and hunting (4 percent) have almost no telework capacity," the website states, crediting Statistics Canada for the information.