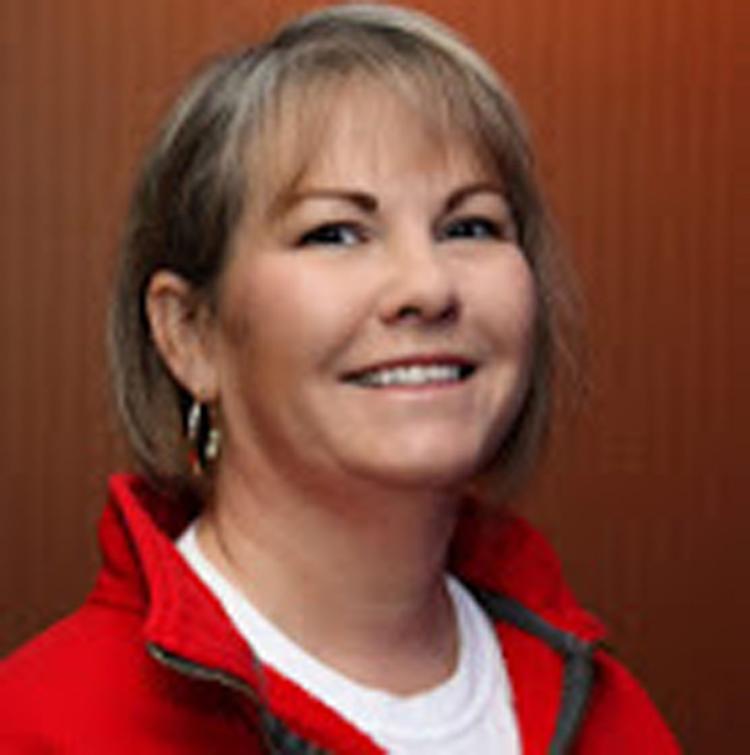 When Heather DeMarie first started cleaning for a widow her parents had befriended, she dutifully bought a canister vacuum cleaner and lined up bottles of cleaning solutions in a tray.
"I'm a child of the of the '70s. I had developed a certain work ethic, and that is putting off doing what you want until the work is done," said DeMarie, the 49-year-old owner of Heather's Home Works, a Dagsboro-based cleaning business that earned $1 million in revenue last year.
When she started cleaning, she was also working full time at a Curves franchise, and she put a business card-sized ad in the back of a local newspaper to advertise her tidying services.
"I started getting calls. Talk about a work ethic! What I would hear is, 'I've called four different cleaners, and you're the only one that showed up.' I showed up and I did the best work my mom taught me how to do when I was a kid. Then I got referrals," she said.
Eventually, she was dusting and vacuuming six days every week, sometimes finishing two houses in a day plus a big third house later in the evening. For the first four years, she worked by herself, often returning home in the evening with arms that ached.
Now, she oversees a staff of 25 during peak summer months,
DeMarie has diligently implemented changes to fight the coronavirus, first by asking employees who feel sick not to come to work.
"And, for the last eight years, we've been using a hospital-grade disinfectant viruscide — that's what it's called — that is used in doctors' offices. It is our primary cleaning agent, and we also use Clorox. We were using those even before the coronavirus.
"We have instructed all of our cleaners to use gloves, to wash their hands before and after their shifts.
"When they get back the end of the day, they are cleaning out their trays each day, wiping down spray bottles, using aerosol Lysol, disinfecting vacuums, mop handles, mop buckets.
"We want our clients to know we can offer them the virus-buster system," she said.
In homes, items and areas that are frequently touched — such as phones, remote controls, light switches and refrigerator door handles — are disinfected.
"We run 12 teams of two or more people a day. This time of year, we are just starting to hire. I kind of grew with the community and from getting good referrals," said DeMarie, a Frankford resident and mother of a 4-year-old girl, Bella.
Heather's Home Works opened in 2003 and now has 400 year-round clients, another 250 second-homeowner and seasonal rental clients, as well as the Salt Pond and Bay Colony clubhouses and small private law firms.
"We go up to Lewes, Long Neck, all the way to Rehoboth, into Millsboro, down to Selbyville, Fenwick and Route 1.
"The business climate has changed a lot," she said, giving, as examples, warmer winter temperatures that attract tourists to the beach year-round and more businesses in nearby metropolitan areas that give employees freedom to work from home — or nearby resorts.
Not just anybody is accepted into the Heather's Home Works workforce. Those interested can apply on the website at www.heathershomeworks.com. After training, they must pass a written test.
"We have standards, protocols. Our applicants take a 25-question test on product knowledge and their standards of practice. 'If something breaks, what kind of note would you leave to the client?' We want to make sure they are duplicating in the field the way I used to do it," she said.
Hiring is based on performance, ethics, passing the test, showing effort and respecting the core values.
Employees follow the acronym SCRIPT — service, concern, respect, integrity, positivity and teamwork.
The entry pay rate is $11 per hour, with an additional $2 per hour for working Saturdays and Sundays.
In honor and memory of her father, who died from cancer, Heather's Home Works also offers three free monthly cleanings for anyone being treated for cancer.
"We call it 'Cleaning for a Reason.' Anybody with cancer can go to our website," she said.
The site also lists services, from dusting to mopping, cleaning kitchens, spring cleaning, even flipping mattresses.
"Our five-year goal is $2 million in revenue, and it's not unreachable," DeMarie noted.
"We're going through a big turnover in our software to an online platform where employees have tablets. They clock in and clock out. They can get all their work orders on tablets out in the field," she said.
DeMarie studied business in classes she took but learned much from her father, Kerry Reid, a career salesman who started sales companies that she worked for and managed.
A successful business, she said, is based on "showing up for the job and having the work ethic to come in and do what you say you're going to do."
Laughing, she said the old saying "Ignorance is bliss" applied to her, because as a new business owner, she didn't realize requirements for success — everything from making contracts to buying the right insurance.
"When it was just me, I didn't know anything about OSHA," she said, referring to the Occupational Safety & Health Administration.
"I didn't know how hard it was going to be, so I just did it as I did it," she said.