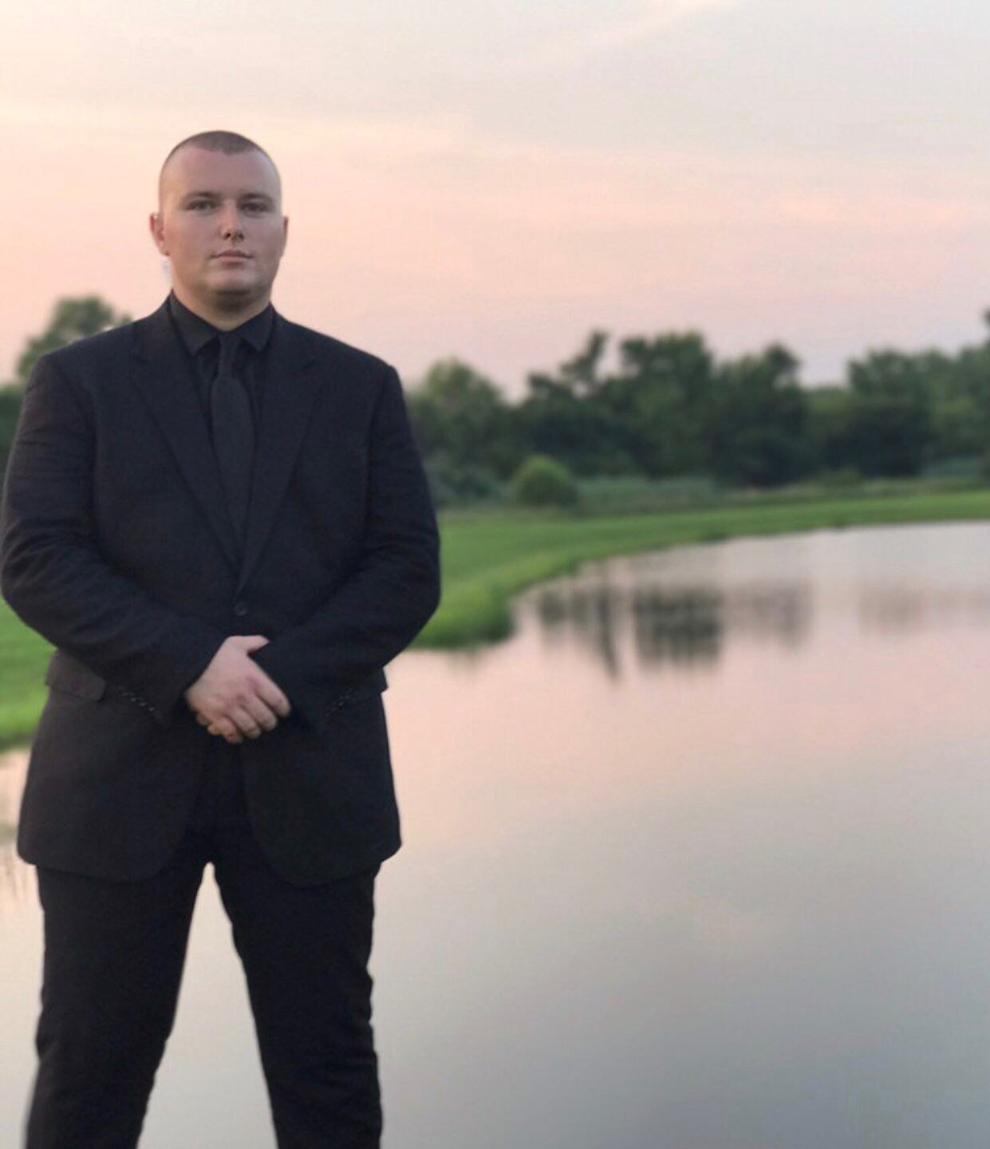 A bodyguard with ties to Ocean View has been honored as the 2020 Best Celebrity Security Guard by Buzz Magazine, based in Morocco.
"It's a very high honor, and it was an award voted upon by people from across the world. It means so much to me," said Adriano "Bubba" Almony, who grew up in Ocean City, Md., and owns property in Ocean View.
"As a bodyguard, it's one of the highest awards you can receive," the 26-year-old said, explaining that the magazine probably learned of his philanthropic efforts through his podcast.
"It has global listenership, and also through some of my travels and my work against bullying and other humanitarian efforts. I have been blessed to develop a large social-media following. They gave me a very nice certificate, sealed and signed, and also posted it out on their website and across social media. I got a certificate, and I'll be in front of their magazine for January, in addition to receiving the honor," he said.
The award recognizes talent and ability, as well as the differences the bodyguard makes.
"You strive to be great but, most important, I strive to be the person who is the positive leader, the positive influence and making the biggest difference. Other things will go along with it as well, but when you do that and you dig deep into your purpose, being a good person is what it's all about," he said.
Almony was also recently named the 2020 Humanitarian of the Year by LV Magazine.
A graduate of Stephen Decatur High School in Berlin, Md., he has given free bodyguard services for a day to youth who are victims of bullying.
Also the founder of Bubba's Celebrity Basketball Game, he has a competition planned for August in Snow Hill.
The son of Rachael Almony, who lives in Wicomico County, Md., and Ray Kotula, also of Maryland, Almony became involved in security when he was 17 and has protected "some of the top names and events in the world," he said, although he is as proud of his philanthropic efforts, which include feeding first-responders, sending tens of thousands of medical supplies to those in need and providing meals for thousands of families in India.
Anyone interested in hiring a bodyguard can contact Almony through his website at www.bubbyalmony.com. The average cost is more than $1,200 per day and can be as expensive as $5,000 or more if a driver and luxury vehicle, or armored vehicle, are desired.
"You have to be disciplined. I have a large martial arts background, and you really learn discipline in martial arts. You have to be licensed. There is firearm licensing, first-aid training, training in how to maneuver a car at certain speeds, training on laws, firearms, how to fly with your firearm, how to conceal it, carry it. When a bodyguard walks down the streets, it's much different than when the average person walks down the street," he said.
"What somebody might not see as a threat, we see. You have to have a good eye."