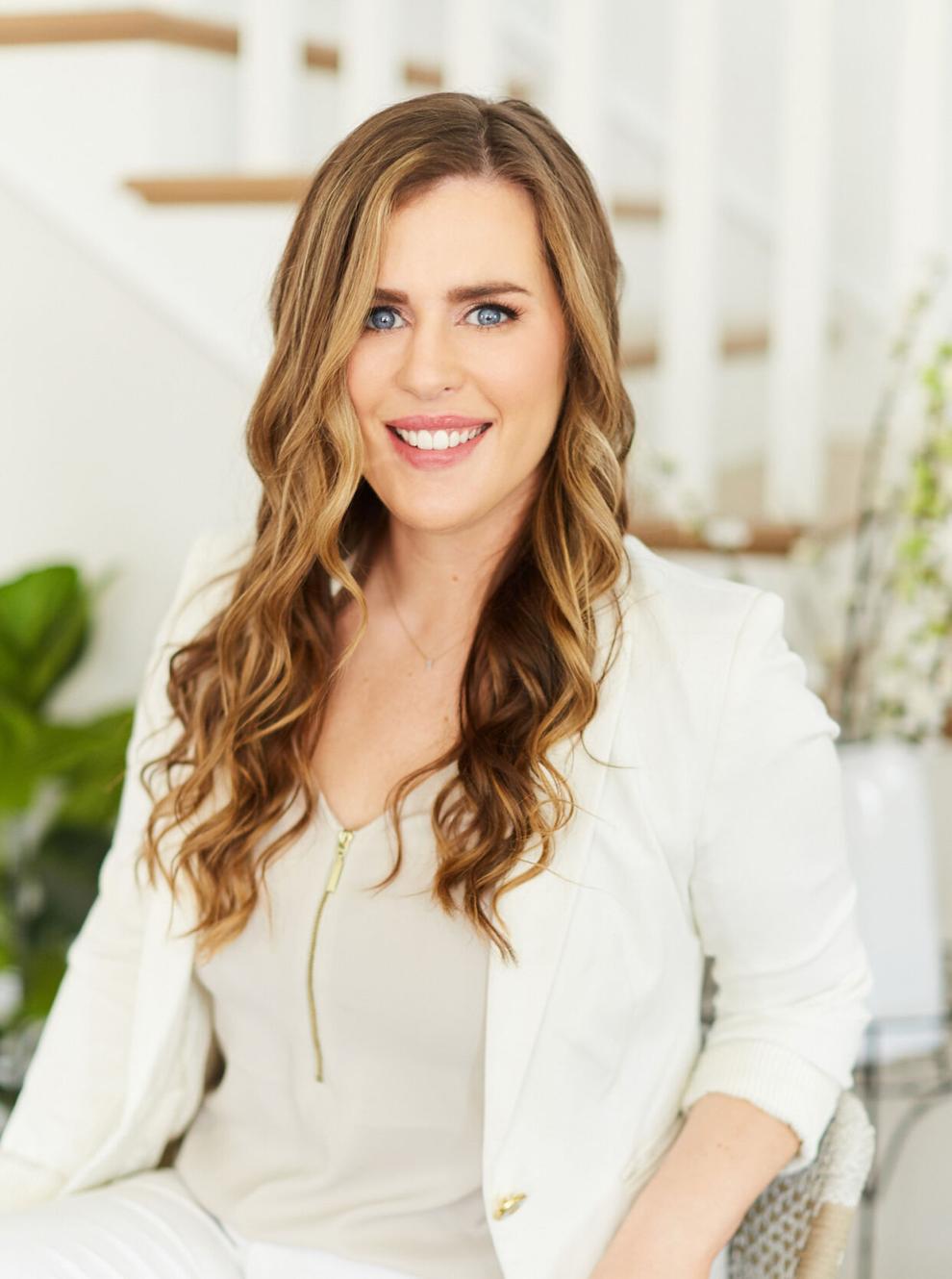 If Catie Boucher could only offer one piece of advice for protecting the skin, it would be this: use sunscreen that contains zinc.
"A lot of people want to know, 'What is the most inexpensive thing I can do for my skin?' and that's it," said Boucher, who is board-certified as a nurse practitioner in both family care and dermatology. She owns SavvyDerm Skin Clinic with her husband, Justin.
Opened in April last year in Millville, the business has two more employees and was named for the couple's 5-year-old daughter, Savvy — who knows the shop bears her unique name "and loves all the skin stuff," her mother said.
SavvyDerm, she said, offers all esthetic dermatologic needs. Boucher checks clients' skin, treats conditions including acne and rosacea, and offers laser treatments, micro-needling, injectables and peels.
After 10 years working at a busy dermatology office in Charleston, S.C., Boucher — the daughter of Mike Cummings, who owns Miken Builders — returned to Delaware to be closer to her family and to open the practice.
"I grew up around an entrepreneur, without knowing I would open my own business," she said, referring to her father.
"I am so excited to bring my passion and expertise home to my local community. The SavvyDerm Skin Clinic strives to provide a holistic approach to aesthetics in a beautiful space that feels like home. While I am passionate about aesthetics, I am equally passionate about helping people with acne to restore their confidence and build lasting relationships with my patients," she wrote on the website at www.savvyderm.com.
"What we do is mostly cosmetic," she told the Coastal Point.
"The average person would come in for skincare consultation, to see what their goals are, what they want to improve on so they can decide what services benefit them. We work on wrinkles, sun spots, acne, sun damage, any of that," she said, adding that she has male clients, but the majority are women.
"They come from all over, from Delaware and from out-of-state. They see us on Facebook and Instagram. If it's something you haven't done before, you can come in for a skincare consult. That's the best place to start. People often don't know what they need, but they know they have wrinkles or brown spots.
"I feel there is a need for this kind of service in this area. Some clients have a specific concern, and others see me on Instagram and say, 'I like your work, your approach.' So Instagram is how I get a lot of my new patients," she said, adding that she sees teenagers up to those in their 70s.
Although smoking "is not as big of an issue as it used to be when I started," she said, she continues to warn clients against the habit, because it breaks down the collagen in the skin.
"A lot of people don't feel like they know what they need, or they're concerned their budget will come into play. I always tell them there is something for everyone. I want them to know everybody can have great skin. It's not just for the elite or upper class. They can get the right education about how you can take care of your skin based on your goals or your budget," she said.
SavvyDerm has about 400 clients.
Costs can range from a couple hundred dollars for a consultation and products to several thousand dollars.
Located at 32782 Cedar Drive, SavvyDerm accepts appointments Tuesday to Friday from 7 a.m. to 3:30 p.m., and is open one Saturday each month. Virtual consultations are available. See the website or call (302) 257 5089 for more information.