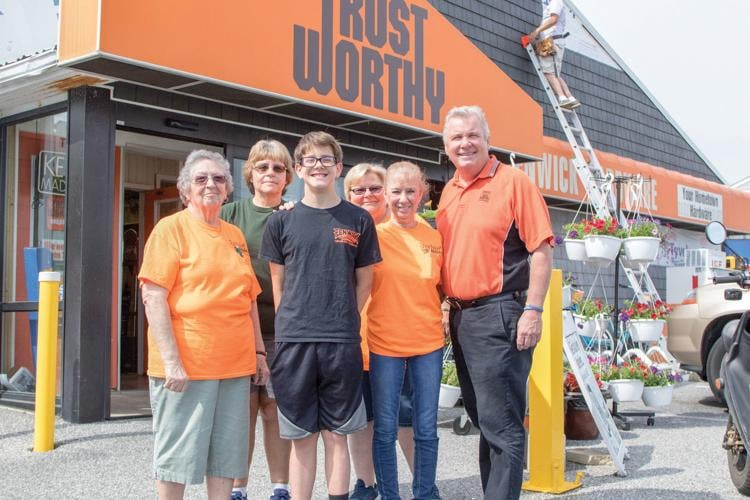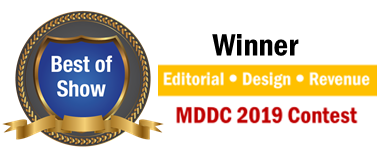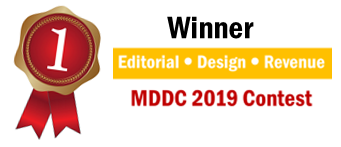 When 12-year-old Sebastian Munro strolls through Fenwick Hardware on Route 54 like he owns the place, nobody minds.
In fact, they smile, because he does own the place.
In a twist of fate that no one would wish on a young boy, much less the group of employees who stand behind him, "Bas" as friends and family call him, inherited the store after two deaths that struck the core of the family and the store.
First the store's founder and Sebastian's grandfather, Timothy J. Munro passed away in May 2017, at 68, leaving his son, Timothy A. Munro, in charge of the store.
Then, in July 2018, the younger Munro died. Young "Bas," as he's known to friends and family, had lost his Pop-Pop and his dad in just over a year.
Not only that, but the loss of the two men in such a short period threw the store into a period of uncertainty. Would the store close? Would its 16 employees, many of whom had worked there for decades, lose their jobs?
"We were shocked," said 28-year-employee Linda Andre. "It was kind of scary."
As the future of the store worked its way through probate court, though, the store remained open. That, in itself, was something of a testament to the legacy of the store's founder.
Timothy J. Munro had opened the store in the mid-1970s. It was more or less an outgrowth of a small handyman business he had started a few years earlier. Much of the work he did was on recreational vehicles, particularly those at the Treasure Beach Campground and Montego Bay mobile home park.
Today, after several expansions, the store's 30,000 square feet hold everything from keys to grills to NFL team paraphernalia. There does not seem to be an inch of unused space in the store, which is so maze-like it's easy for first-time customers to get lost and have to ask where the front door is.
Andre, a petite, vivacious woman whose long blonde braid bounces when she talks, said she believes the staff was able to carry on after the loss of the owners because the older Munro, whom she and other staff members called "Mr. Tim," stressed doing things correctly. "If you didn't do it his way, he'd let you know," she said, chuckling. Andre said in his later years he expressed gratitude for his staff's professionalism. He once joked, after he'd become ill that "he'd have taken more vacations" if he had realized just how competent they were, she said.
Assistant manager Pierre Dennis said he recalled working with the younger Munro when they were both the youngest members of the staff. "I like the idea that it's community-friendly" he said of the store. He said compared to the "big box" stores, Fenwick Hardware stands out for its tradition of customer service.
Longtime cashier Patsy Evans walked in the store 22 years ago to apply for a part-time job and walked out with a full-time cashier position. The thing that has kept her there, she said, "it's always been a family-type thing," including both the staff and the customers. "People come in and it's 'babe,' 'hun,' 'sweetie,'" all around, she said.
"We're a family here," said 15-year Fenwick Hardware veteran Trish Apgar. "When one hurts, we all hurt. That's what we like about it."
 Apgar recalled the belt sander races that "Mr. Tim" held in the mid-1990s as a highlight of winters in the beach communities. "You wouldn't believe how many people came out for those," she said.
Employees also said customers seem to appreciate the old-fashioned service they receive at the store. "We don't talk them into a $20 part if we can get them away with a $5 part," said Mike Wright, a licensed master plumber who has worked at the store for 13 years, having "retired" to the beach after a career with Anne Arundel Public Schools in Maryland.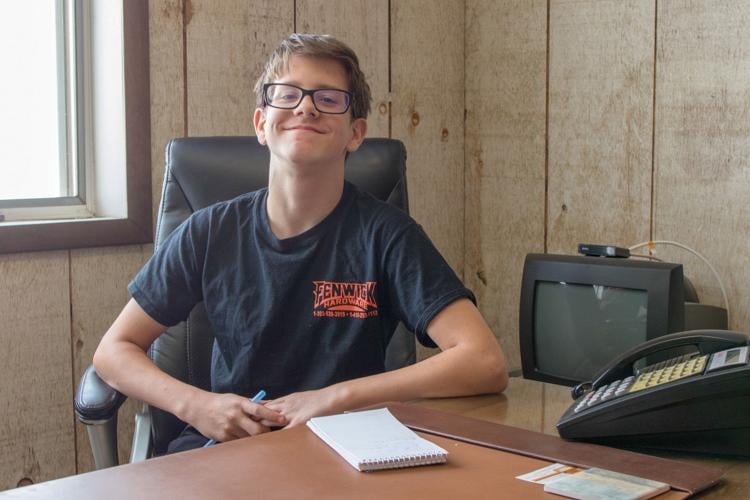 Wright is a big, gruff-looking guy, with an obvious affection for "Bas," — even though the middle schooler once nailed him "good" with a piece of birthday cake — a story they tell while laughing and finishing each other's sentences.
The two have a relationship that on the surface seems to be a string of good-natured jibes, including, on a recent day, Wright teasing Sebastian for sitting in the "power seat" — behind the desk in the office formerly occupied by his grandfather.
The chair's usual occupant these days is Fenwick Hardware's new manager, Steve Lehukey. Having retired from a career in banking and wireless technology, Lehukey bought a "retirement" home in the Bayside community west of Fenwick seven years ago.
Realizing he really wasn't ready for retirement, Lehukey quickly became involved in a few small entrepreneurial endeavors, including a snowball stand in the development. He also became involved in the Bayside community, currently chairing its finance committee. "That's how somebody got my name to recommend me," Lehukey said.
Last September, he said, he was approached by lawyers for the Munro estate about the job. This was during the period when the case was in court. Lehukey said he understood that Sebastian had testified that "he wanted the store to stick around, because he wants it." But because Sebastian won't have full ownership for another 13 years, "they reached out to me and asked if I would be interested in stepping in, and, you know, keeping the legacy going and also make the necessary improvements for its long haul."
During the same period, Lehukey said, the lawyer for the estate was, at least on paper, running the store. However, "the employees are the ones who kept this thing going," he said, "at a time when they didn't know whether they were going to have a job, they didn't know whether this thing was going to be liquidated or sold to somebody else, or what.
"That's a real testimony to them and their loyalty," Lehukey said. He said the staff's level of experience was a tremendous help during the transition period. "They all had roles, and areas of expertise," he said. "They were just kind of doing their own thing; they were functioning as they always had when Tim Sr. was here."
Part of Lehukey's interview for the job was with Sebastian "to make sure he was comfortable with me. We met at McDonald's with his mom," he said, and developed a rapport very quickly.
"He'll be working here this summer," a few hours, a few days a week, Lehukey said. "He's going to be shadowing me."
And, in a nod to Sebastian's earliest experience with the hardware store, there's a new series of television commercials in the works, featuring Sebastian — just like years ago with his Pop-Pop.
"There's a legacy here that I'm respecting. I'm sitting in a man's chair that I have total respect for and it's important that we keep the legacy going with some improvements to the infrastructure," Lehukey said.
The goal, he said, is to bring the store up to day as far as technology and other aspects, such as putting a management structure in place, while at the same time keeping what makes the store a community asset. "It's like a treasure hunt when you come in here," he said, "and people love that."
Sebastian, as the heir to the store's legacy and anything that happens to it between now and the time he turns 25, seems to understand. "My grandfather built it from the ground up," he said. "I always had the intention to run the store ever since I was, technically, born."
His mom, Shyne Moore, said she was working at the store as a cashier when Sebastian was a baby, and that he used to sit in his car seat next to her while she worked.
By the age of 7 or 8, Sebastian got his own chance to run the register "one time when there was a snow day and no one got here in time. It was really fun." He also remembers his first "war wound" as his mom calls it — a splinter from a metal shaving from the store's key machine, when he was 6. "That really hurt," he said.
In later years, Sebastian learned the basics of the merchandise ordering process by hanging out while his father kept up with regular orders each Sunday.
As he finishes sixth grade at Selbyville Middle School, Sebastian reflects on the past year since his father died. Last summer, he and his mom agreed, was lost to grief over his father's death, and the ensuing legal proceedings. "It was tough times…it was a lot to take in," he said. "I'm thankful for all the support from the community, and I realize that they're on my side."
For his birthday in August, he received a new dog "to kind of keep me occupied…and he does," Sebastian said. This summer, he hopes to play basketball and go fishing when he's not in the store.
While he said some of his friends know about his unique inheritance "and they think it's cool," they don't know many of the details. When they ask about it, he usually tells people "It just got passed down to me."
Beyond that, he answers questions this way: "I tell them it's a long story."