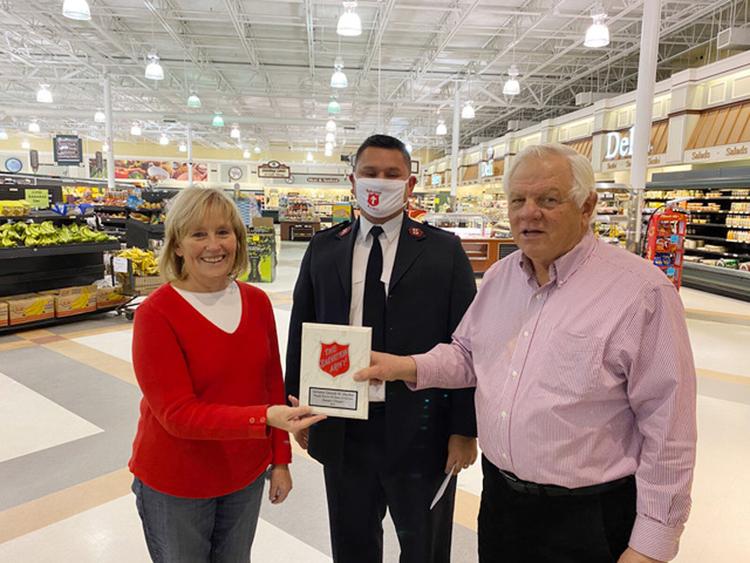 State Sen. Gerald Hocker and his wife, Emily, were honored by Lt. Miguel Alban of the Salvation Army, Seaford Sussex Chapel, this week, to thank them for welcoming bell-ringers to their grocery stores every Christmas season for 50 years.
"I'm just happy to give back, and that's our way of giving back — by providing our locations. They have done very well in our stores. We've had great volunteers ringing the bells," said Sen. Hocker who, with U.S. Sen. Tom Carper, rang the bells a few years ago, inviting shoppers to drop a few coins into the iconic kettle and help the less fortunate.
This year, Alban said, $19,902 was raised at G&E Hocker's in Bethany Beach and $19,686 at Hocker's Super Center in Clarksville.
"These are two of our best stores, because those communities really know the history of the Salvation Army and really respect what we do. Sen. Hocker allows us to set up Nov. 1. They are the first stores we set up in every year," Alban said, adding bell ringers are at their stations until 1:30 p.m. every Christmas Eve.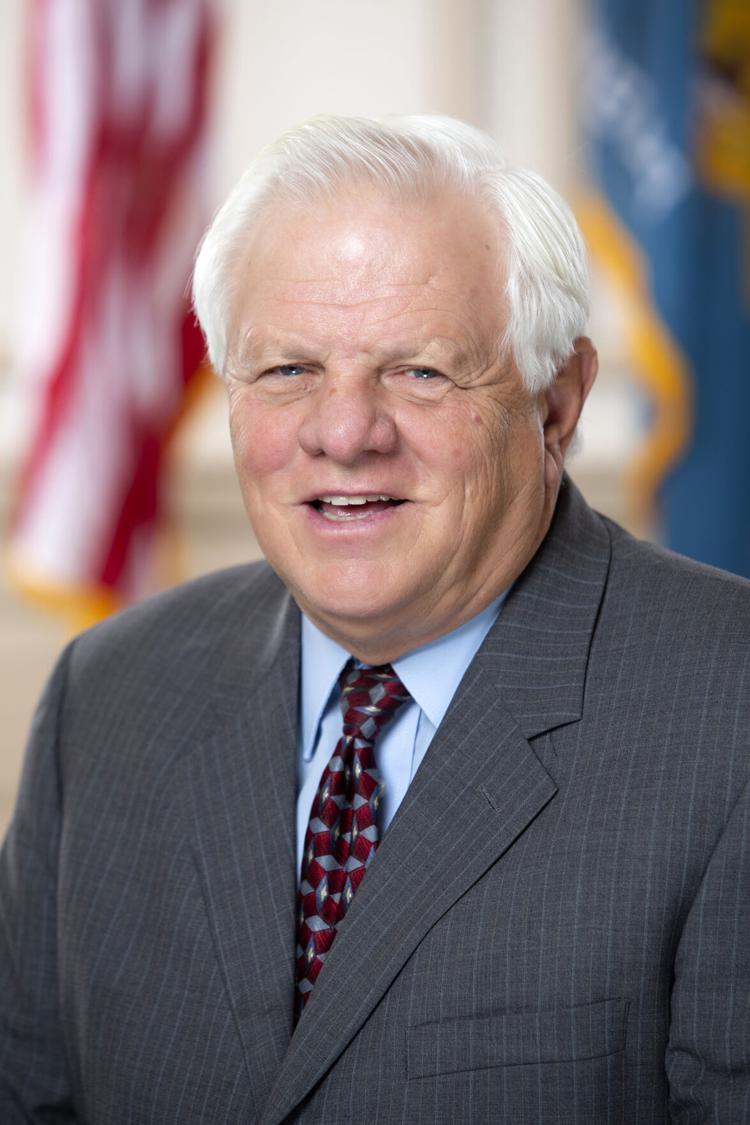 "My wife and I are very happy to see how the community is always very willing to give back to those in need. This community has been very good to me," said Hocker, who, with his wife, accepted a plaque from Alban this week.
"The Sussex County community supports its own, and it's incredible," Alban said.
This year, $339,000 was raised from money slipped into kettles.
Proceeds support the Salvation Army's soup kitchen, open from 11:30 a.m. to 1 p.m. Monday to Thursday, and the food pantry, open from 9 a.m. to 11 p.m. Monday to Friday; help with utility bills and rent for those in need; provide rental assistance; operate a food truck that serves the community; and fund children's programs, including piano, violin and dance lessons. There is no charge for any program.
"As you can see, new programs have started because the need is there, and the community is helping us meet the need. Here, where the Salvation Army is located, this is an area that doesn't have any activities for those of low income, so they don't always leave their apartments or trailer parks. They have nowhere to go. They are always welcome here, and anybody from anywhere in the county is also welcome," Alban said.
To volunteer, see the Salvation Army, Seaford Sussex Chapel, Facebook page.