"We've all had those emails from Nigerian princes."
Frankford Police Officer Megan Loulou figured that was a good place to start her presentation at the Frankford Public Library on fraud awareness, because, indeed, the "Nigerian prince" emails — in which recipients are asked to send money to some unknown, troubled individual, has become a well-known, and often-copied, boilerplate email fraud.
At the program, held on Tuesday, Nov. 9, held in a cooperative effort between the library and the police department, Loulou said she wanted to focus on three common scams that night: the fake check, the "romance" scam and virtual kidnapping scams, because those seem to be three of the most common types right now.
Each year, $304 million is lost by victims of romance scams, she said, adding that "that's just what's being reported." Many are not reported, Loulou said, because the victims are often too embarrassed to admit they've been scammed.
These ruses often begin with someone posting a fake profile on social media, and through that profile, the perpetrator strikes up a relationship with a target. Over time, they build the trust of that individual. One common thread runs through all of these scams, Loulou said: "They're always looking for money."
The need for money can be presented in a variety of stories: the person needs is for a plane ticket or other travel expenses, or needs help with medical expenses, for example. The victim is asked to help by wiring money, or by loading money onto existing credit cards or gift cards.
Scammers look for victims who seem lonely, Loulou said. For those victims, the trust they build up within that fake "relationship" makes it hard to convince them they've been used.
"It takes a lot to convince somebody that the person they spent all this time communicating with is going to hurt them," she said. "It just breaks your heart," she said, to see vulnerable people victimized in this way.
"There are a lot of lonely people," said Frankford Police Chief Laurence Corrigan during the presentation. The shame that victims feel when they realize they've been had, he said, makes reporting the abuse less likely.
"Probably one-tenth of victims actually report," Corrigan said.
One attendee told the story of a relative who had been a victim of a romance scam, and said the scammer became "rude, angry and abusive" when they realized the victim — or their family — was on to them.
The lesson in any type of scam, Loulou said, is that "we should not be giving any information to someone we don't know."
In fake check scams, she said, typically someone asks their victim to deposit a check — often for several thousand dollars and often for more than one might expect — and then to return a portion of the money to the sender.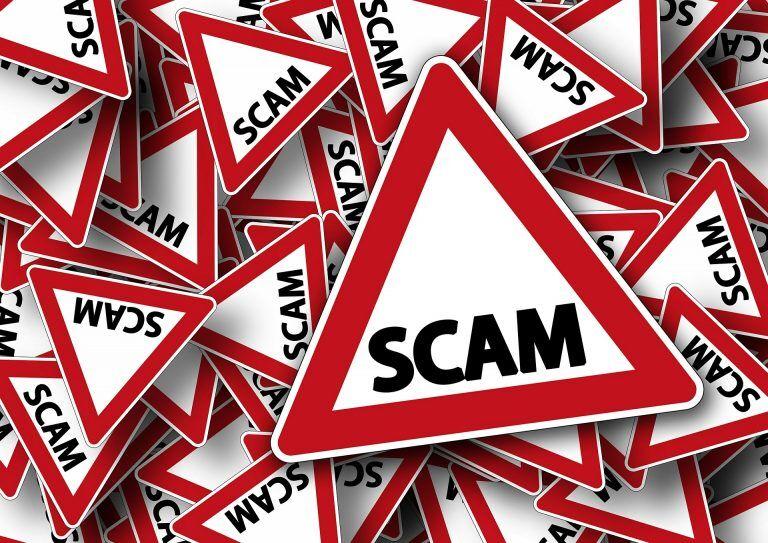 Scammers always have a good story to "explain" the overpayment — it might be that they're stuck out of the country, or need taxes or fees covered, or something else. Such fake checks might look like personal checks, cashier's checks, money orders or electronic checks. They may appear to clear when deposited but are generally nullified soon after the victim has returned some of their own money to the check's sender.
Similar to romance scams, fake check scammers play on their victims' emotions, Loulou said.
Kidnapping scams, which have been around for decades, prey on the emotions of parents, and often grandparents as well, in a particularly heinous way, Loulou said. Scammers often pull personal details from someone's social media presence in order to make their ploy seem real, she said. In such a scam, the victim gets a phone call, for example, that their child has been kidnapped and that they won't be released until ransom is paid.
There is often a child screaming in the background, which the panicked victim assumes is their own child or grandchild, Loulou said. When the targeted adult hears such a sound, all logic tends to go out the window, she said. Keeping calm in such a situation can help diffuse it, Loulou said, adding that she has personally helped victims who called police to help.
"It happens a lot," she said, adding that such a scam targeting grandparents in particular went around the Ocean View area in the past couple years.
Often, victims will inadvertently help the scammer in these calls by the questions they ask, which then give the caller details to use in further convincing the victim that they have their child. For this reason, police advise never to engage with such a caller.
"Don't call out the loved one's name," Loulou advised.
Loulou said anyone who gets such a call should, first, hang up and try to reach their child — or their child's school, to confirm that they are where they should be — immediately. If possible, she said, victims could call their local emergency number, usually 911, on a separate line while still engaged with the scammer. Emergency dispatchers are trained to recognize such scams and will often inform the victim that they're being played.
Another tactic to shut down these calls, Loulou said, is to "ask questions only the victim would know the answer to."
In general, there are quite a few signs that a scheme, whether it be fake checks, romance scams or whatever, is not "legit." Loulou named the following as major red flags to be watchful for:
Unusual payment requests;
Playing on the emotions of the targeted individual;
A false "sense of urgency" in the request;
Someone posing as law enforcement in order to intimidate a victim;
Being told not to tell anyone about the interaction; or
Something just seems "too good to be true."
There are many resources to help spot scammers, to resolve problems that have escalated to the point where someone feels they have been scammed, or to prevent being abused by a stranger, whether it be by mail, electronic means such as email, or by phone. Loulou suggested the following: