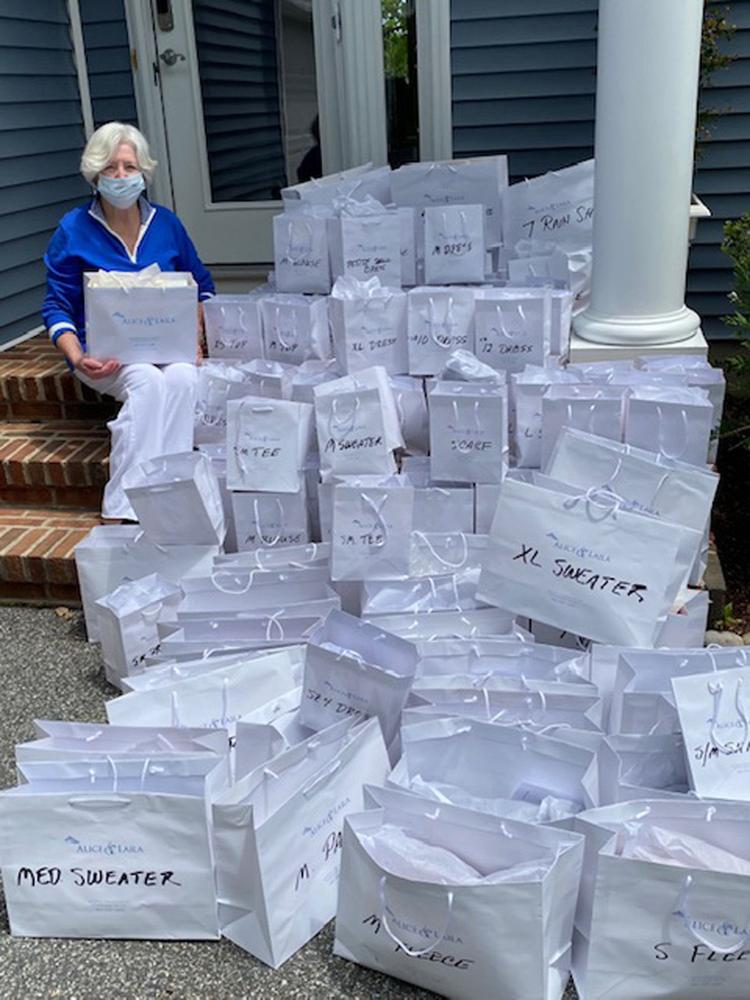 About 110 gift bags, each containing items such as a cashmere sweater or pair of boots, were recently donated to employees of Beebe Healthcare, to surprise and thank them for working so hard to help those ill with the coronavirus.
"I have two nieces who are nurses, in Illinois and New York City, and I said, 'Holy moly, I have to recognize these people, and I don't know how to do it," said Marla Donahue, owner of Alice & Laila, a Bethany Beach boutique featuring women's clothing, home accessories and gifts.
"I have this wonderful little store. I had to close it. I was looking at the inventory. The spring inventory was coming in, so I decided to give some things away. Each bag was worth $100 or more," Donahue said.
"It absolutely made me feel good. My husband, Michael Brinck, and I sat in our living room. We put everything in the bags and marked on the bags what they were. We felt so helpless during this coronavirus. We were glad that we were actually doing something.
"It was the only fun thing we did in three months," Donahue said.
Contained in the bags were items Donahue, who named the Pennsylvania Avenue shop for her granddaughters, didn't sell.
On the Website, www.alicelaila.com, Donahue referred to the giveaway as "An Ocean of Bags of Beautiful Clothes."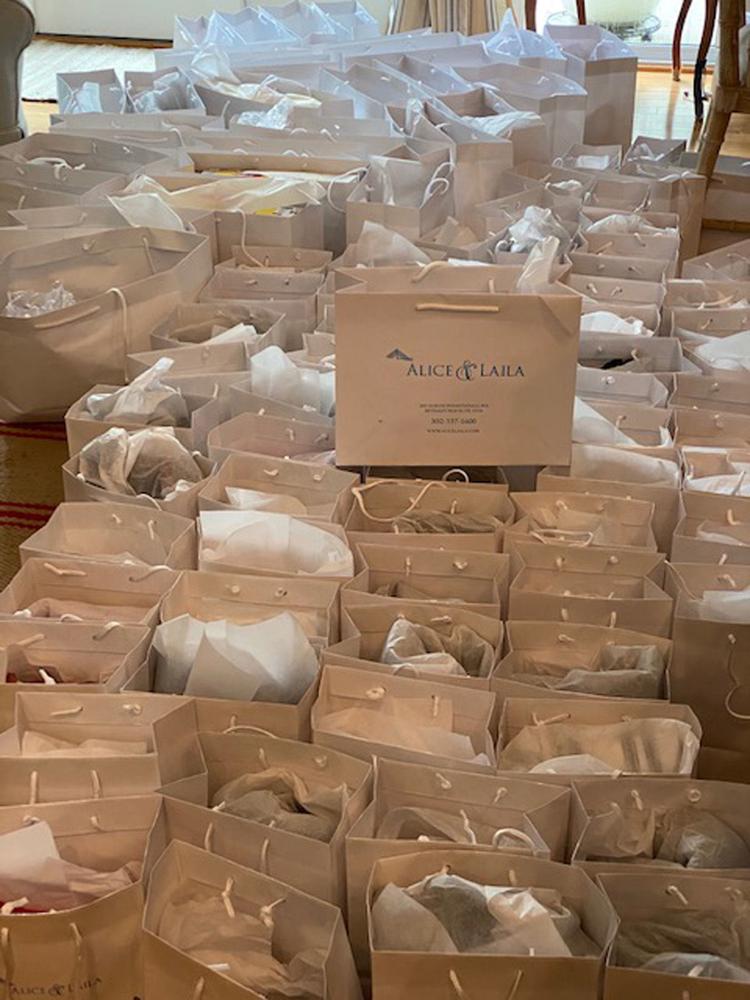 "Each of the over 100 bags were clearly marked with the size and type of clothing. I just hope that these surprises help brighten their day a little," she wrote, also thanking Beebe employees she identified only as Tracey and Barbie, for going to the shop with a van, loading the bags and taking them to the hospital.
"We wanted to do something to thank the nurses, respiratory therapists, food-service and environmental-services staff who are saving lives every day, so we decided to gift them what they couldn't buy in March, April and May," she wrote, in rhyme, on the website.
"I wanted to donate these nice things to healthcare workers who have been working their butts off and risking their lives," she said.
"There were some really nice things, like high-end brand of pants, beautiful tops, casual pants and home accessories," she said.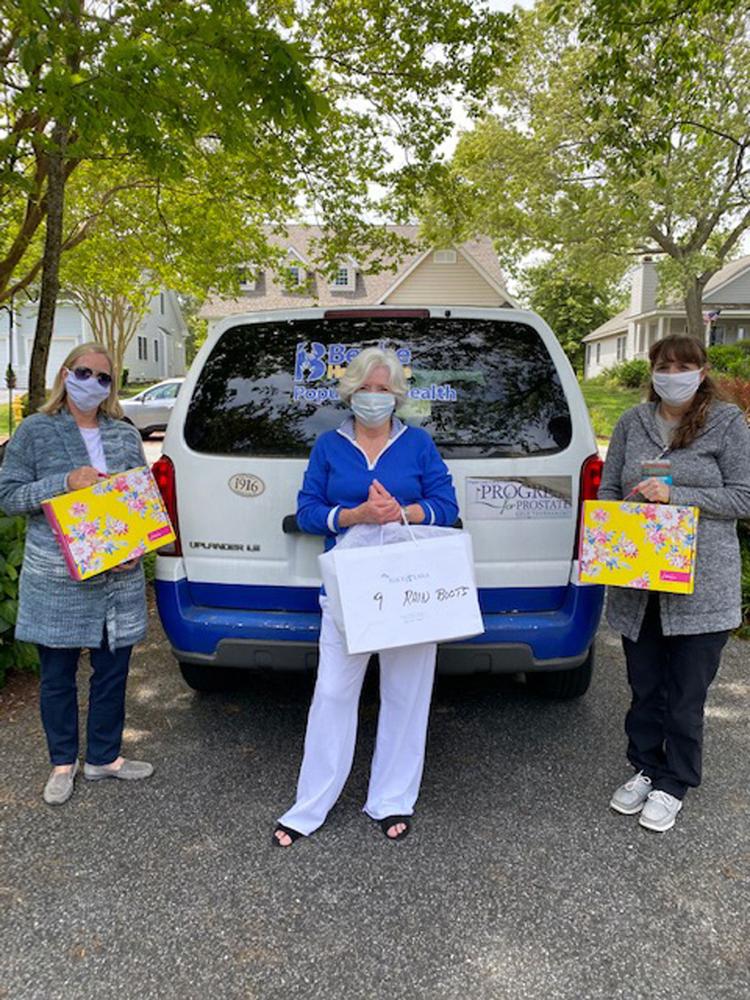 She heard from a few recipients who were most grateful and thanked her for her generosity.
"I wanted to make sure that everybody was eligible. So if you were part of the cleaning staff, I wanted to make sure you got something, too. It was totally random.
"The hospital staff did it so that doctors, nurses — someone in every department got something," she said.