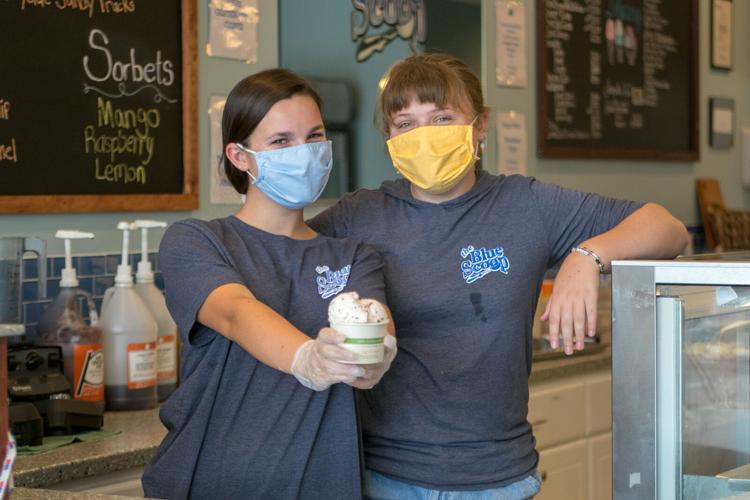 For Barbara Schuckman, owner of the Blue Scoop ice cream shop in West Fenwick, things were finally starting to look up, after a rather dismal spring.
While she normally opens for the season in April, she had decided to wait until Memorial Day this year because her husband, Randy King, has had some health challenges and is currently on a waiting list for a kidney transplant.
Despite all of that, Schuckman said, "I was excited, because I had some things I wanted to try — new things I wanted to bring into the store," she said.
Then in the spring, King ended up in Christiana Hospital. The shutdown of non-essential businesses kept her doors closed past Memorial Day, although the Blue Scoop was open for curbside pickup.
"I spent the first couple weeks in May doing prep work I was going to do in April," she said. On Father's Day, she finally was able to open her doors to customers.
"Things were going well," Schuckman said. "Sales are obviously down from last year," she said, "but I was pleasantly surprised."
On July 6, however, she received a text message she won't soon forget: One of her employees had been exposed to the COVID-19 virus at another job.
"I just put a sign on the door," she said, notifying customers the store would be closed — at that point she didn't know for how long.
"I don't think I've ever felt so defeated or helpless in my life," Schuckman said.
She said her first concern was the health of her employees.
"I'm a mom. I have young kids working for me. It was the only conscientious decision I could make."
She told her five employees they needed negative COVID-19 tests before they could come back to work. A week later, on July 13, she reopened her doors. All but one employee had received a negative test result, and she had enough employees to staff the store. That employee has since tested negative, she said.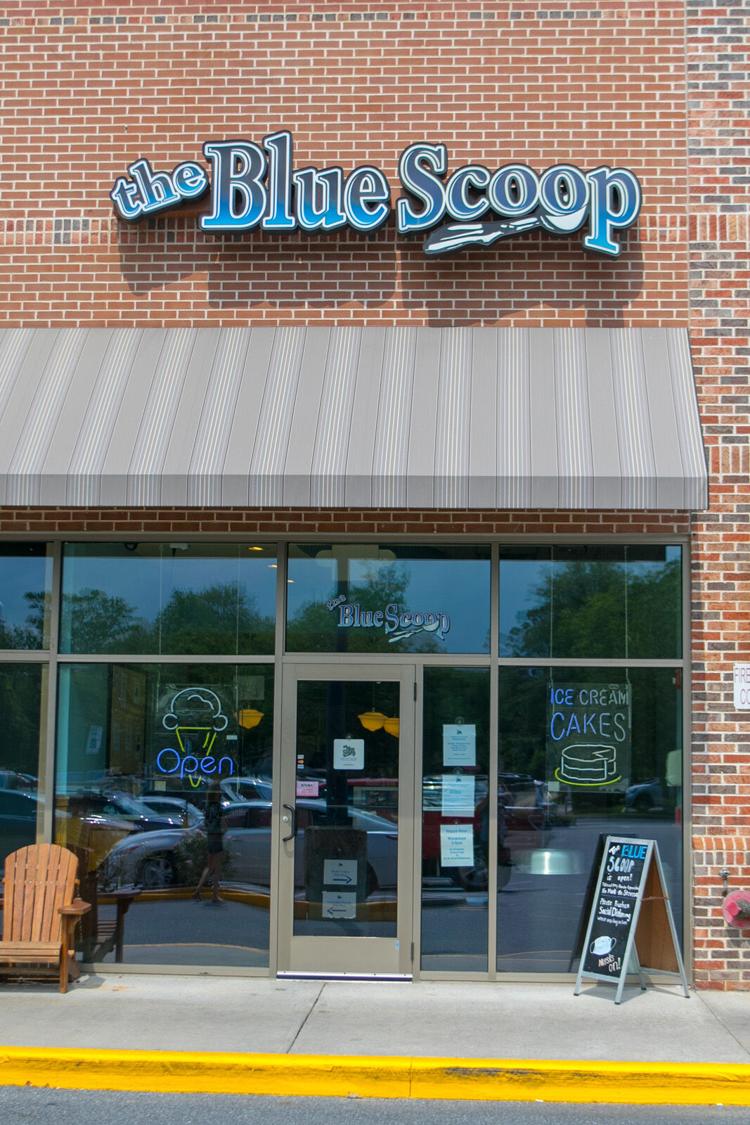 While she was closed, Schuckman deep-cleaned her shop, which is now in its 10th year at the West Fenwick shopping center, near the Harris Teeter supermarket and the Bayside community.
She said she thought about the new things she had planned for the shop this year, and quickly decided "this is not the year to try new things." Instead, she has focused on serving her customers as well as she can, given the changing guidelines for businesses, which included offering curbside pickup, as well as delivery to nearby communities.
While the Blue Scoop previously had tables where customers could sit and eat their ice cream treats, "When the governor went to Phase 1, I took out all the tables," Schuckman said. At first, all of her business was done through pre-orders.
"We all wear masks and gloves," she said. "And, of course, there's no tasting," which had always been a popular feature at the shop.
"This is the new normal," Schuckman said, adding that customers "have been extremely supportive and patient."
She said she has a strong customer base from the Bayside community and hopes that the start-up of performances at the Freeman Stage there will give her business a boost.
"Every penny counts," she said.