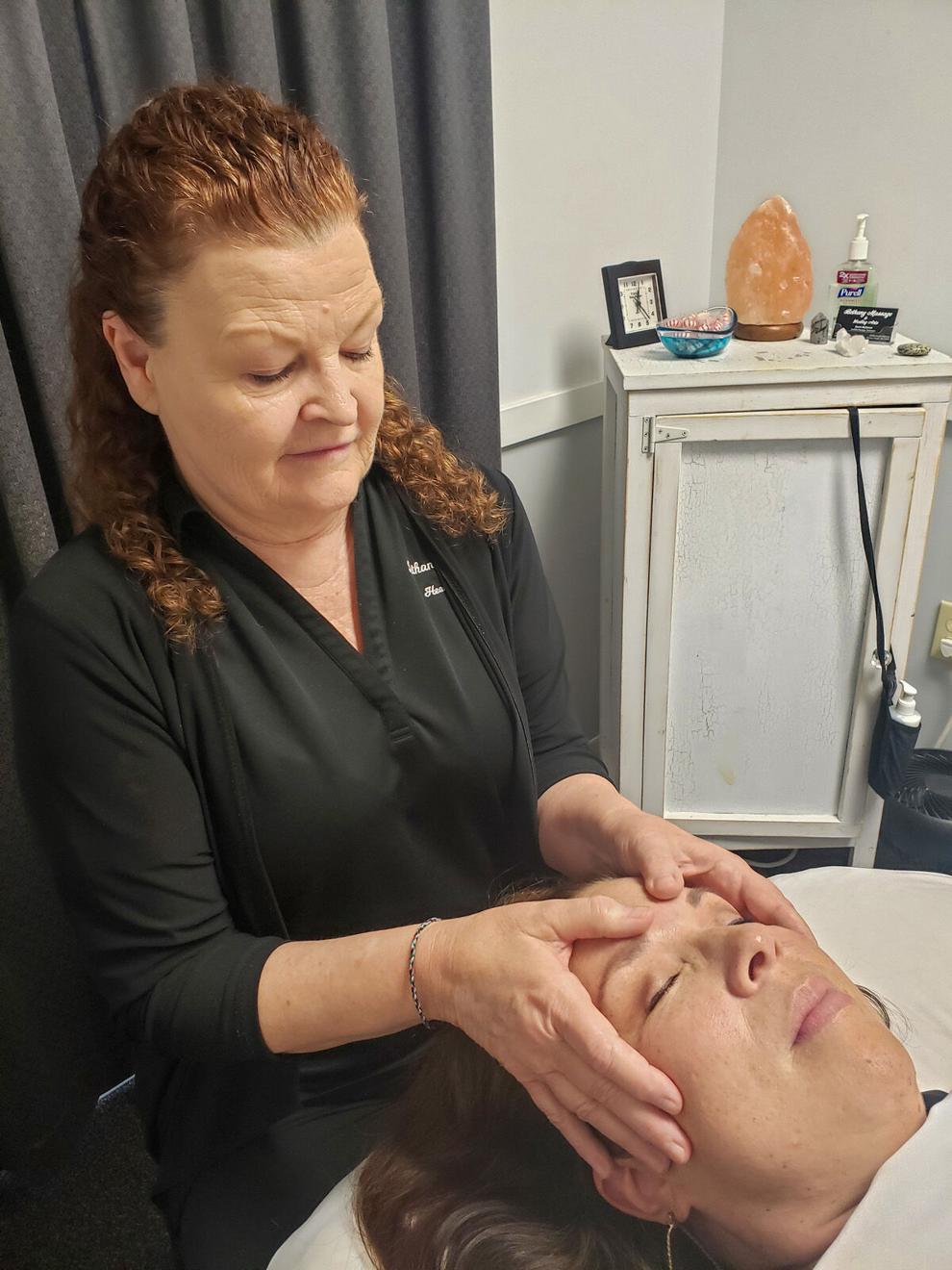 Kathy Bozman has a soothing message about the art of massage.
"It's a great way to manage stress, and it is non-invasive. You don't have to take a pill. Everything we do here is very healthy," said the owner of Bethany Massage & Healing Arts, located at 33298 Coastal Highway near Bethany Beach.
Bozman, whose job in merchandising was eliminated, said she was interested in a new career.
"I started looking around to see what I could go to school for. A nine-month course that was more health-related and about massage fit that bill. I went to the Academy of Massage & Body in Bear, Del. The owner then hired me out of school, and she decided to sell the business. The business has been around 32 years but I've been the owner five years," she said, adding that she bought the current 2,500-square-foot space, a few miles south of the original location, four years ago, and has a larger floorplan.
Massages at Bethany Massage & Healing Arts can be for the full body, hand, foot or other troublesome areas, and are tailored to clients' needs, she said. Additional services go beyond massage.
"We have sound healing that is done with big metal bowls. Christine Webb, our sound healing practitioner, taps metal bowls and you feel the vibration. It helps relieve stress and muscle tension. It's very calming in that respect. She puts bowls on your back or shoulder. It's a really fascinating new service. We do energy work and Reiki," Bozman said.
Reiki, a Japanese word meaning "mysterious atmosphere, miraculous sign," is an alternative form of Japanese medicine based on the principle that a therapist is able, by touch, to channel energy into a person and activate healing.
Bethany Massage & Healing Arts also offers reflexology and skin care by Monica Nascak, who, Bozman said, took the practice to new heights with services including aqua-hydro facials and LED light therapy to treat conditions from acne to aging skin.
"Yes, this is where the magic happens," said a smiling Nascak, as she welcomed a guest into a room with a peaceful aura and explained that she is also trained in dermaplaning — removing the top layers of the skin to eliminate fine wrinkles or acne scarring.
"When you get a facial, you are getting deep professional exfoliation for cell renewal and better collagen tightening," she explained.
Facials can provide anti-inflammatory benefits and exfoliation, she said, as Bozman lay on a comfortable table under the Lightwave LED light, to demonstrate.
"It feels a little warm. It's relaxing. It has to do with the LED going into your skin," Bozman said. According to an explanatory pamphlet about Lightwave, the pain-free therapy stimulates cellular repair, reduces inflammation and revives aging tissues.
A few minutes later, Nascak got comfortable on a massage table so Bozman could demonstrate as meditational music played softly. Therapeutic massage is offered in sessions of 30, 60 or 90 minutes, with a price range of $65 to $140. Reiki sessions are 30 or 60 minutes long, and the price ranges from $45 to $65 per session.
One option offered at Bethany Massage & Healing Arts, Happy Head, concentrates on the face, neck and scalp. Happy Feet focuses on ankles, calves and feet. Each costs $65.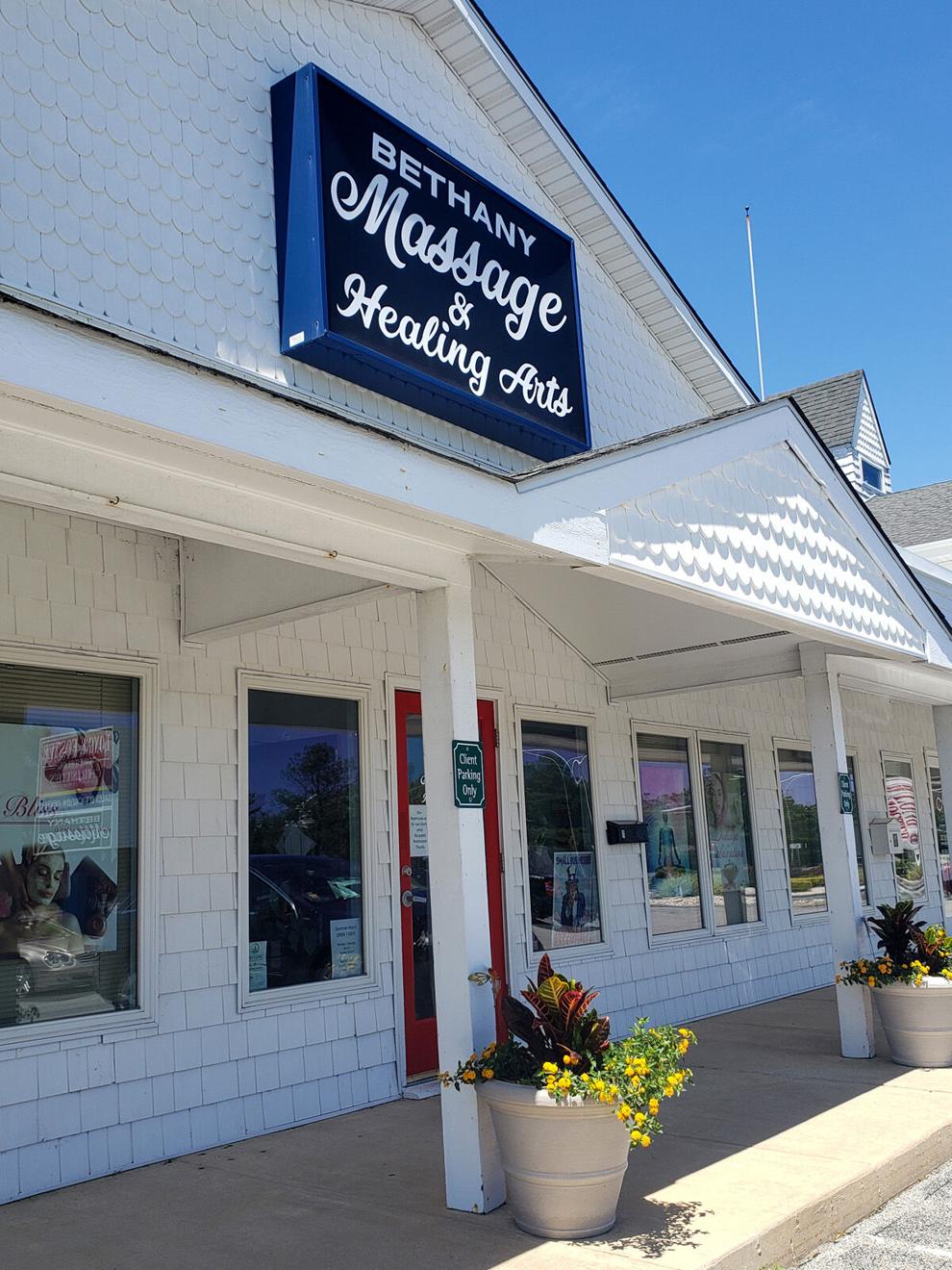 This time of year, Bethany Massage welcomes 200 to 300 clients per week, about half men and half women, in all age groups, Bozman said. Younger people are more likely to seek treatment for injuries or maintenance to stay competitive.
"The healing begins as you walk through our door," the business' website promises.
"Leave the outside world behind. Breathe in … Exhale … Let go. Be whisked away to one of our serene healing spaces where you will rest, relax, restore."
For more information on Bethany Massage & Healing Arts, call (302) 537-0510, text (302) 448-0269 or go to www.bethanymassage.com. Hours are 10 a.m. to 5 p.m. Monday through Friday, and 10 a.m. to 4 p.m. on Saturday.