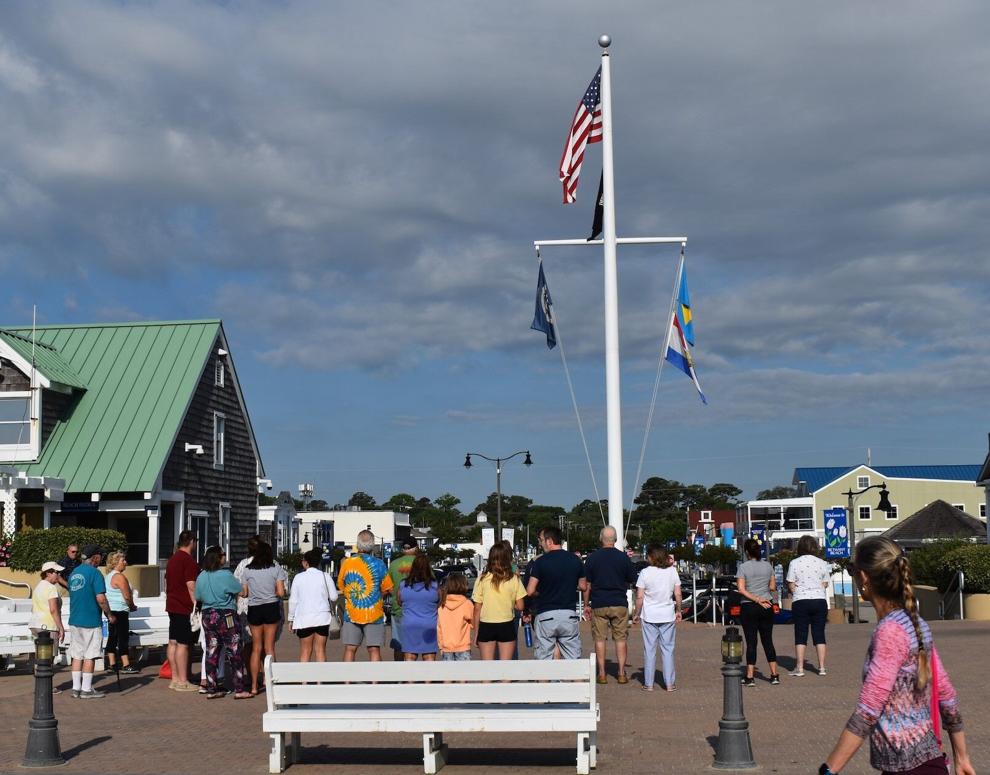 When Marilyn Booker stands by the American flag on the Bethany Beach boardwalk and sings "God Bless America" with like-minded patriotic residents, she gets tears in her eyes.
"Oh, I get all choked up," said Booker, a member of We the People, an assemblage consisting of members of the 38th District Republicans but open to anyone.
About four weeks ago, they decided to meet on Wednesday mornings at 8:30 a.m.  at the base of the flagpole at the Bethany Beach bandstand and spend a few minutes repeating the "Pledge of Allegiance" and singing one of their most-loved patriotic songs.
"This is our way of showing support and appreciation for those who risk everything to keep us free and safe in our communities and abroad. The group started with five participants. Each week, the attendance has grown. People who were recruited on the spot in previous weeks are now showing up just to join in now," said Booker, president of the Sussex County Republican Women's Club and chairwoman of the Sussex County Republican Committee.
Most recently, the group has grown to about 15 attendees.
"It's kind of a nice way to start the day," Booker said.
Bill Murphy, a member of the 38th District Republicans and a Vietnam War veteran, conceived of the idea.
"It's for veterans; we have members of women's clubs — it's a mixed bag. It's for anybody who wants to come up," Murphy said.
"You can bow your head and say a prayer. We are trying to wake up the senators and everything else with some of this voting they are doing. We're looking to get 1,000 people up on the boardwalk," he said.
"It's just the nicest thing," Booker said.
"We really enjoy doing this. We've had a couple young people. I had one say, 'See? There are some patriotic millennials.' I said, 'Good to hear.'"