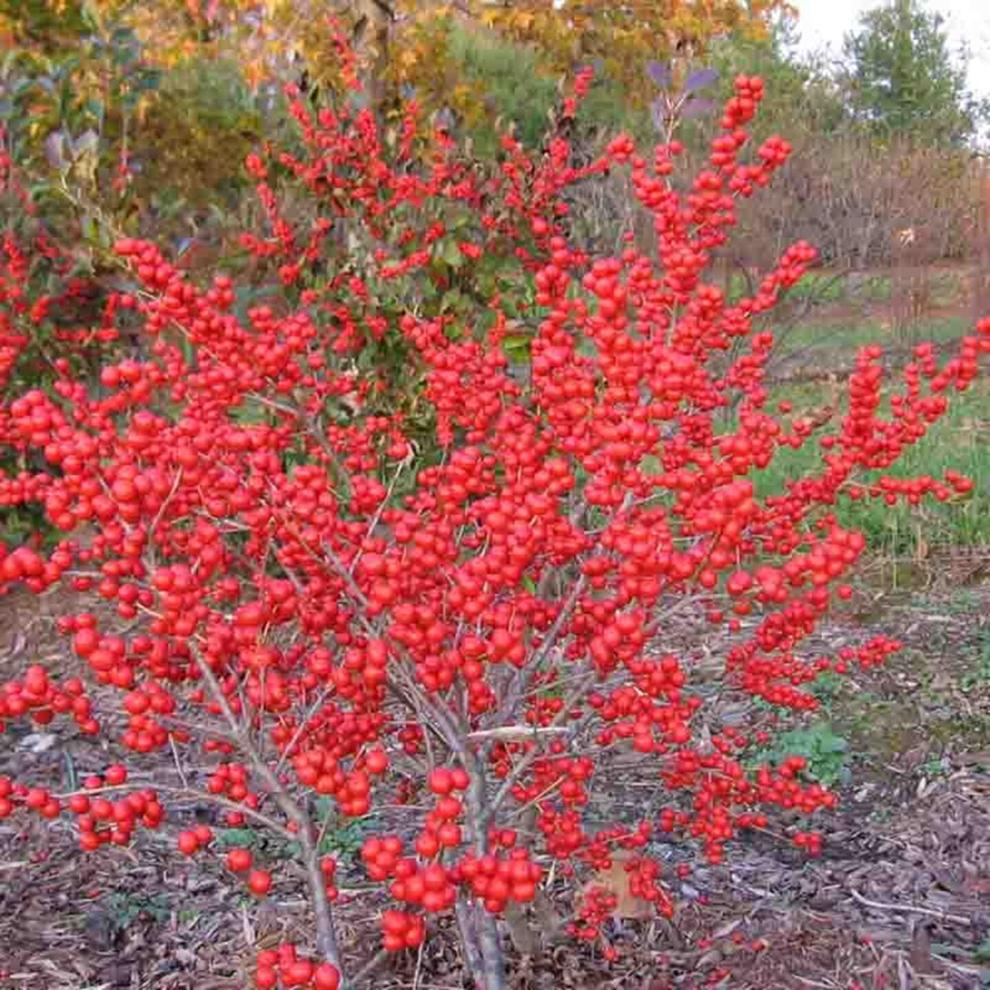 Did you know that there are some hollies that don't have spiky leaves? And, they lose those leaves in fall?
The winterberry holly family, Ilex verticillata, has small, medium- to dark-green leaves in spring summer and fall. They turn yellowish in fall before dropping off — not particularly showy. In mid- to late spring, after the new leaves come out, they get quite small, but very pretty white flowers, much loved by small pollinators. The new leaves on many of the winterberries come in a pretty mahogany color; both the flowers and the coloring on the new leaves are subtle pleasures, but still much appreciated when you see them.
But the crowning glory of the winterberries are their spectacular red (sometimes gold) berries in winter! These berries just glow — they are mostly a traffic-light red and will brighten up your yard in winter. Birds will eat the berries, although they're not a favorite, so they should last on your shrub for a good long time, and are a great emergency food for the birds later on, when there's not much else.
The winterberries are native to swamps, damp thickets, low woods, and along ponds and streams. They are happy in sandy to average soil, as long as it doesn't dry out, but they do need it on the acidic side. They do fine in boggy, wet soils, and can take flooding, making them perfect for our area. They are even moderately salt-tolerant. They can get anywhere from 3 to 15 feet and almost as wide, depending on the variety you choose (there are many).
They all have alternate leaves — like all hollies, the leaves are spaced alternately along the stems, rather than directly opposite each other. That's how you can tell the difference between hollies and boxwoods.
Also, like all hollies, they are dioecious — meaning that they have separate male and female plants; it's the females that have the great berries. You may not need a male if your neighbors have one. One male is plenty for quite a few females, within 100 feet or so. Obviously, they need to bloom at the same time — and they don't all, so ask at the garden center which male you'll need.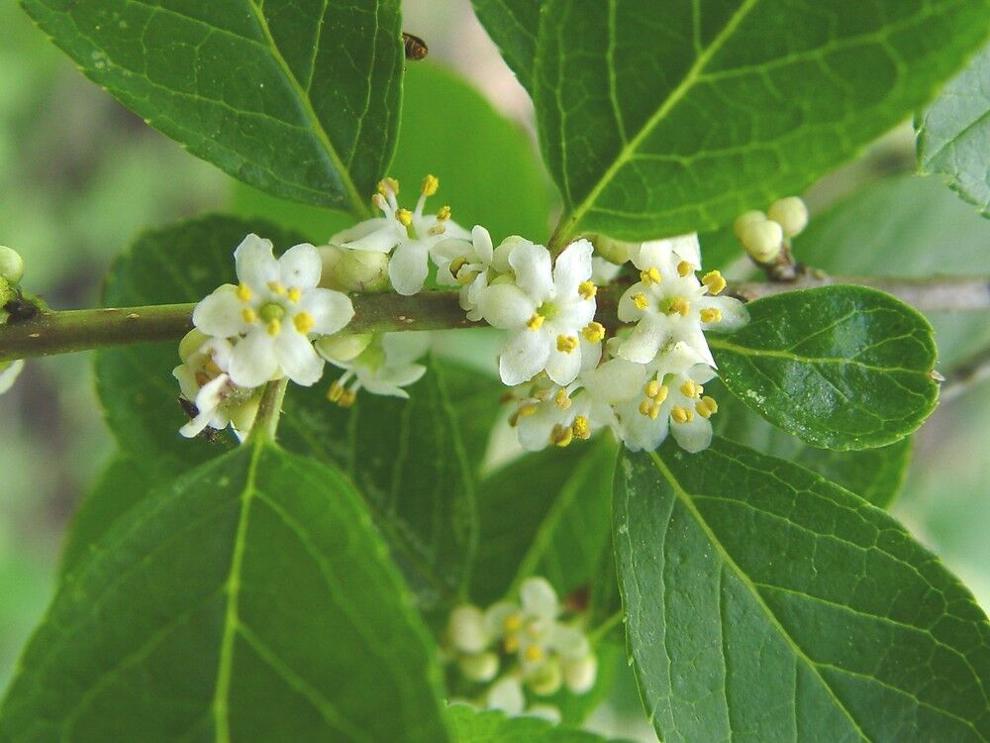 They will grow and fruit well in full sun, but they need to stay wet there. They do fine in part shade too, maybe a little better, as our summers gradually get hotter. They look great massed — a big clump of them, covered in their red berries in winter, is breathtaking. Put them along a stream, or make a hedgerow — there are many different types, all different sizes, so with a little bit of planning, you won't have to prune them to size; you can just let them assume their natural, pretty shape.
Here are a few good ones:
• Red Sprite, growing to 3 feet, with big berries, needs early-flowering Jim Dandy as a pollinator;
• Berry Heavy, growing to 6 feet, with tons of berries, needs Mr. Poppins to pollinate it;
• For Sparkleberry, growing to 12 feet, with pretty new growth and lots of berries, Apollo is a good pollinator;
• Winter Gold, growing to 8 feet, with pinkish-gold berries, needs late-blooming pollinator, such as Southern Gentleman.
And there are many more — go ask at your local independent garden center. Supplies may be getting thin this late in the season, but you can still plant! And, if you don't see what you need, let them know, they might be able to order for you for next spring, depending on what's available. This is a great four-season shrub. Even the males are attractive in their quiet way. Get one today!