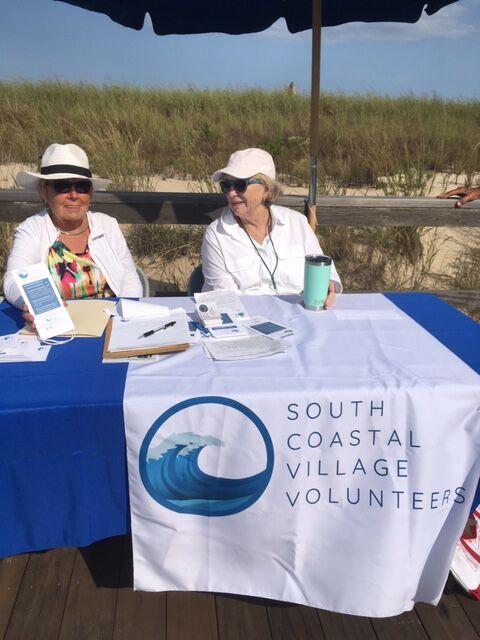 South Coastal Village Volunteers (SCVV), a local non-profit organization whose mission is to help older adults age in place and remain in the community, is looking for more volunteers.
The group, which operates under the 501(c)(3) status of Village Volunteers of Lewes, has been active in the Bethany Beach/Millville/Ocean View/South Bethany communities for the past year, after meetings and discussions to plan for more than a year before that.
The organization utilizes trained and vetted volunteers to render services for its members. As part of South Coastal Village Volunteers, volunteers may provide transportation for medical and personal appointments. They may run errands, perform simple household chores and gardening, help with technology, walk pets or water plants. They also may make friendly visits to members or telephone on a regular basis to check up on the members.
Through a computer system, volunteers choose what services they want to perform and when they wish to assist.
"No one is asked to do anything that makes him or her uncomfortable," said SCVV Chair Ron Kerchner. "Our volunteers constantly tell us that they gain as much as they give from volunteering."
Since the inception of SCVV services, the number of volunteers and members has continued to grow. In order to be able to give members whatever help they need, SCVV needs more volunteers.
"We are working to find older adults who can benefit from our services as members, but we must have the volunteers to meet their needs," Kerchner said.
While services for membership are presently limited to the 19930, 19970 and 19967 ZIP codes, volunteers from nearby areas are welcome, especially to permit future expansion of SCVV to adjacent areas.
Membership costs $500 annually for a single member or $750 for a household membership. Membership entitles members to up to 25 hours of services monthly. Short-term memberships are available for up to three months at $75 monthly. Financial assistance is available for those with demonstrated need. The only cost to volunteers is $21 for a background check and fee.
To learn about volunteering and membership, and to see a full description of South Coastal Volunteers, who they are and what they do, visit the website at www.southcoastalvillagevolunteers.org. The group is also on Facebook, and can be reached by email at southcoastalvillage@gmail,com or calling (302) 500-1281. The SCVV office is located at 32 West Avenue in Ocean View.