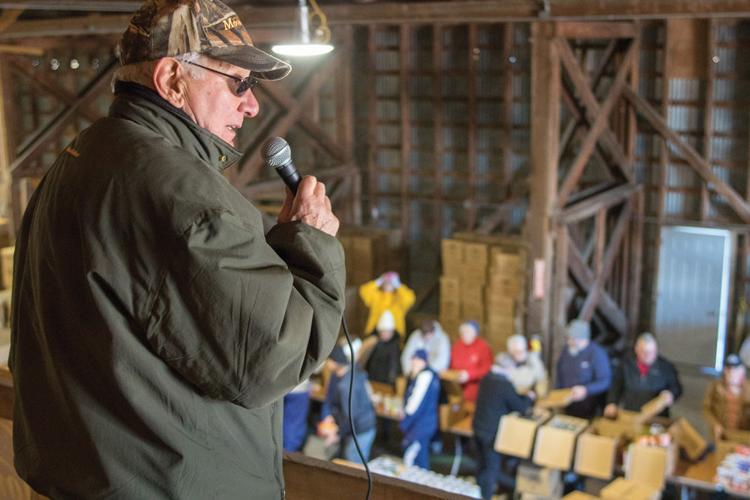 Thanksgiving for Thousands, the annual Mountaire Farms charity event that usually has volunteers packed into a warehouse by the hundreds in the days before Thanksgiving, almost didn't happen this year because of concerns about COVID-19.
"We had our own internal discussion" about if, or how, to proceed with plans for the event — which has provided more than 1 million meals over the past 25 years — said Mountaire spokesperson Cathy Bassett. "Ultimately," Bassett said, "we know that the need is greater than ever" this year, due to the pandemic.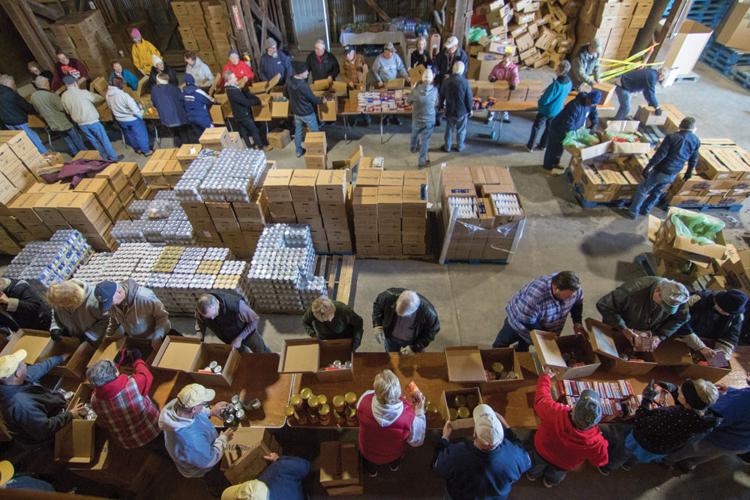 So the decision was made to proceed, but with changes. Instead of hundreds of people working side by side in the Mountaire's Selbyville warehouse, there will be a "huge" tent set up in the Mountaire parking lot. Fewer volunteers will be on site, each being assigned to a particular shift.
Instead of one day when all the meal boxes are packed, the Herculean job of loading 10,000 boxes will be completed over a two-day period, Thursday, Nov. 19, and Friday, Nov. 20, Bassett said.
Each box feeds a family of four and includes a Mountaire roaster chicken, corn, green beans, yams, cranberry sauce, gravy, stuffing mix and brownie mix. This year, the chickens will be added to the boxes just before distribution begins on Monday, Nov. 23. About 125 more volunteers will be involved in the distribution of meals across Sussex County.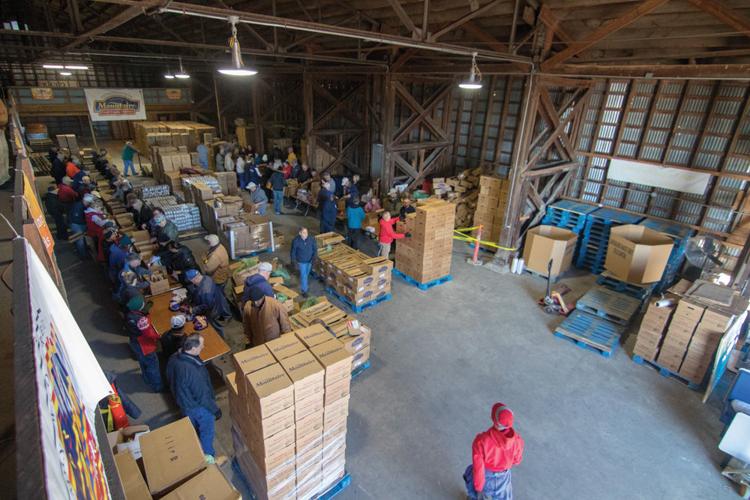 This year, all of the 140 available volunteer slots filled quickly — within about two weeks of the start of sign-ups, Bassett said. That was a good surprise for Mountaire, she said, because organizers were not sure how many people would be willing to come this year.
Normally, Bassett said, the company holds a food drive leading up to the Thanksgiving event, which not only helps provide for that, but other holiday food programs as well. This year, however, the decision was made not to have the food drive, due to concerns about COVID-19. So Mountaire is providing all the side dishes, in addition to the chickens this year, Bassett said.
Health and safety precautions will be in place for the volunteers who help pack the boxes this year, she said, including temperature checks upon arrival, mandatory gloves and masks, and plenty of hand sanitizer and hand-washing stations. Groups will be staggered so that there will be little or no waiting in line between shifts, Bassett said.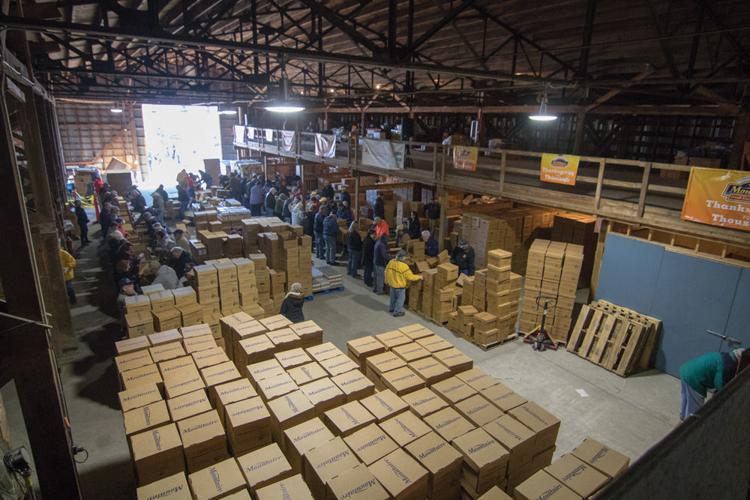 Another difference this year will be the absence of former Mountaire communications manager Roger Marino, for years the voice and the heart of the event. Marino, who retired from Mountaire this past August after 30 years with the company, broke his neck last November and is recuperating at home, Bassett said.
Anyone who is interested in receiving a meal-in-a-box should contact Love Inc., Mountaire's distribution partner for Thanksgiving for Thousands, at (302) 629-7050. Pre-registration for the meals is necessary.