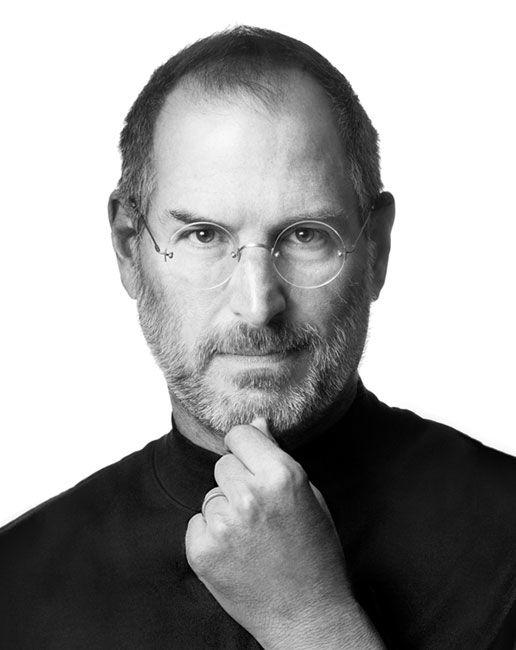 Apple co-founder Steve Jobs passed away on Wednesday, Oct. 5, after several years fighting off pancreatic cancer and having received a liver transplant back in 2009. Jobs died just one day after the first major product announcement from Apple since he stepped down as CEO in August of this year. It seems almost fitting to his legendary personality. He just had to wait to make sure it would be a success.
I'm not a natural writer, and I probably won't do Mr. Jobs any justice with my writing. I have a hard time putting my feelings and thoughts onto paper (or, in this case, a computer screen), but all the things that Steve had done throughout his life helped shape the way my life has turned out thus far.
So this is my story, and I guess you could say it's also my thank-you.
Jobs was a visionary and innovator who urged everyone to "Think Different" and brought many technologies to light, starting with the personal computer in the late '70s. Jobs started out by joining a small computer club called the Homebrew Computer Club in Silicon Valley with friend Steve Wozniak.
Shortly after, Apple Computers was born, ushering a new era where computers were no longer as large as a classroom but were affordable enough for kids to use them at school.
I was one such kid. One of the first computers I remember using was an Apple ][. Learning was so much more fun on a computer. Plus, there were games! I remember "Dr. J vs. Larry Bird," "The Oregon Trail" and other learning games.
Before long, the Macintosh was born, and my life was touched again by an Apple product. I remember drawing, pixel by pixel, in a paint program in the third grade, and using a text program to type up assignments in class. After school, I would run down the hall to a high-school teacher's classroom so I could play around with a new program called PageMaker 1.0 on a Macintosh SE/30 before she went home for the evening. (This is a huge reason why I do what I do today!)
By the fourth grade, I remember pulling the disk out of the Apple ][s during startup so you'd get the DOS prompt, and starting to learn to code my own text adventure games using BASIC. They couldn't be saved, but it sure was a lot of fun trying to figure out how to use the random number generator in them.
During my freshman year in high school, my stepfather brought me into his work on a weekend so I could play around on the Macs in the office. This turned into regular thing, and I was soon making posters from comic books, using Photoshop and Quark.
I loved working on the Mac, and it allowed me to get creative in ways that I'd never before imagined. I became more proficient in design applications and pushed the envelope from what my stepfather taught me.
I joined the school newspaper staff, and I helped to teach the editors how to use Quark and PageMaker. I wrote a few stories, but that part of the newspaper business just didn't suit me as well as the technical and design part.
During that same year, my stepfather started a small advertising agency, and I eagerly helped wherever I could, whether it was using macro commands to stylize content for ads with large lists of items, or exporting data from large databases and having Quark automatically stylize the content based on tags exported with the data.
I spent hours and hours troubleshooting problems, from fonts to extensions, keeping our Macs running as smooth as possible.
I joined the yearbook staff the following year and was setting up new computers and keeping them running smooth. I taught the newer students how to scan photos and use Photoshop to tone them for the yearbook.
Technology was moving so fast in those days, but so was I. Always reading, learning, exploring.
As high school went on, I held several jobs at small advertorials, advertising agencies and the like, doing part-time design work and computer maintenance on Macintosh computers. Having been forced out of the company he helped found, Steve Jobs was out-of-sight, out-of-mind. But Apple still played a huge role in my life.
At some point during, or just after, my senior year in high school, in 1996, I heard stories of Steve Jobs returning to Apple with Apple's purchase of his newest company, Next Computer. By this time, rumors of Apple's demise were rampant in the computer world. It seemed that, every year, that year was to be the year that Apple would fold and Macintosh would be no more.
I was excited that Steve would be returning to the company that he helped found so many years before. It filled me with hope that my future might also be secure.
Fast-forward a few years, and Apple seemed to be in the same place it was when I'd graduated. Sure, a few things had changed, but the outlook still spelled doom for Apple.
In May of 1998, my beautiful daughter had just been born and Apple announced the iMac. The "i" stood for Internet. The "i" stood for individual. This was going to be huge for Apple – I just knew it. And history would prove that this was, indeed, a turning point for the company.
After a little more than a year, the iMac was selling like hotcakes for Apple, and I decided it was time I owned my first Apple product. I splurged and bought a 500Mhz slot-load iMac. I played many games and spent countless hours editing videos, downloading songs and designing business cards, brochures and Web sites on that machine. In fact, it still resides in my room, nothing more than a decoration – but I'm too attached to it to get rid of it now.
When Apple announced the all-new Mac OS X, I was ecstatic. These were exciting times. Based on technologies developed by Steve and crew at Next Computers, Mac OS X would revolutionize the modern operating system. Based on a stable Unix build, with a flashy graphical user interface (GUI).
It took a couple years before it really caught on and became mainstream enough that all the software companies upgraded software, so that one could actually fully run it as their main operating system.
One could arguably say that Mac OS X spurred innovation in all computer operating systems, making them more stable, better-looking and more user-friendly.
With each upgrade to Mac OS X came new features, more innovation and other OS vendors struggled to keep up.
In January 2001, Apple introduced iTunes to the world. It was little more than a re-engineered and improved SoundJam MP (a program I had purchased to make MP3 music files for research on adding audio to Web sites), but it would soon change the way we bought music, listened to music and more.
I started collecting music from the interwebz and from friends, importing them into iTunes until I had a monster collection, and my appreciation of all kinds of music grew as I listened to more and more styles, more and more bands, groups and artists.
When Steve and company announced the iPod later that year, in October, I yearned for one. How cool would it be to have a seemingly unlimited amount of music compared to the average CD player or tape player of that time?
I didn't actually own one until much later, but now almost everyone has an iPod or some form of digital music player. The fact that this MP3 player started a technology revolution in the music industry is astounding. Now, it seems almost everything imaginable plays MP3s.
As I worked in the newspaper publishing industry, I also became quite knowledgeable of the PC world, offering whatever help I could on the IT side of things, dealing with networking issues, troubleshooting all kinds of problems, drawing on the experience I had gained troubleshooting Macs.
Since the release of the iPhone in 2007, I have owned at least one of each version released, and I'm very rarely seen without it in my hands. I read most of my Web sites, news, personal e-mail and more with it. It's become the hub for my information overload. It's loaded to the hilt with my favorite music, apps for every occasion and even some of my favorite books.
It takes photos of my cat, some of the food I prepare, interesting bugs I see, beautiful sunsets and clouds in the sky, and I can then share them with my friends, my family, even the world, if I so choose. I call, I text, I chat with people from all over the country every day.
I check my NFL fantasy football league, listen to the radio, make silly songs, check out Facebook and Google+, freak my cat out, catch up on Seahawks news, optimize my gear for my World of Warcraft characters and so much more.
So, I sit here today, listening to the Beatles in honor of a great man who spurred innovation within a small company and went on to change the world and to mold the life of an insignificant Inupiaq Eskimo boy from Alaska. Thank you, sir, and may you enjoy whatever afterlife there may be!
As a side note: Friday, Oct. 14, has been declared Steve Jobs day, so if you would like to honor a great man, be sure to wear your black turtle neck and jeans, and check out stevejobsday2011.com!