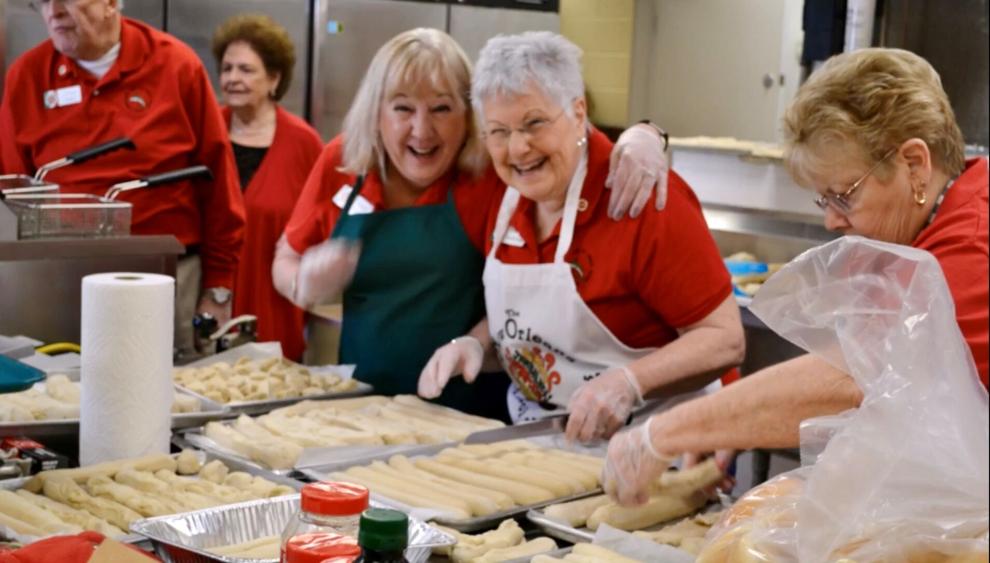 At a time when many families were thinking of Thanksgiving and Christmas feasts, the Ocean City (Md.) Lodge of the Sons & Daughters of Italy was looking ahead to 2022, kicking off its planning for the return of its St. Joseph's Festival and the festival's cornucopia of homemade Italian foods and baked goods. The festival was last held in 2019, with the 2020 and 2021 events canceled due to COVID-19 impacts.
The lodge not only set the date for the festival as March 19, 2022, at its usual location, St. Andrew's Hall on 144th Street and Sinepuxent Avenue in Ocean City, but also set the menu that has for years attracted so many to the event. The food choices will feature such Italian staples as ravioli and meatballs, minestrone soup, sausage, peppers and onions, zeppole, and other breads and cakes — all cooked home-style by lodge women and men.
In addition, the festival will have entertainment with Italian music, merchandise on sale, such as cookbooks, shirts and sweatshirts. Gift baskets holding a variety of items, including gift cards from local stores, restaurants and grocery stores, as well as baskets of cheer with wines and alcoholic beverages, will be auctioned off. Also available to bid on will be tickets from area sports teams, as well as team-themed gift baskets.
Proceeds from the St. Joseph's Festival are used to fund scholarships and other charitable giving by the Sons & Daughters of Italy lodge.