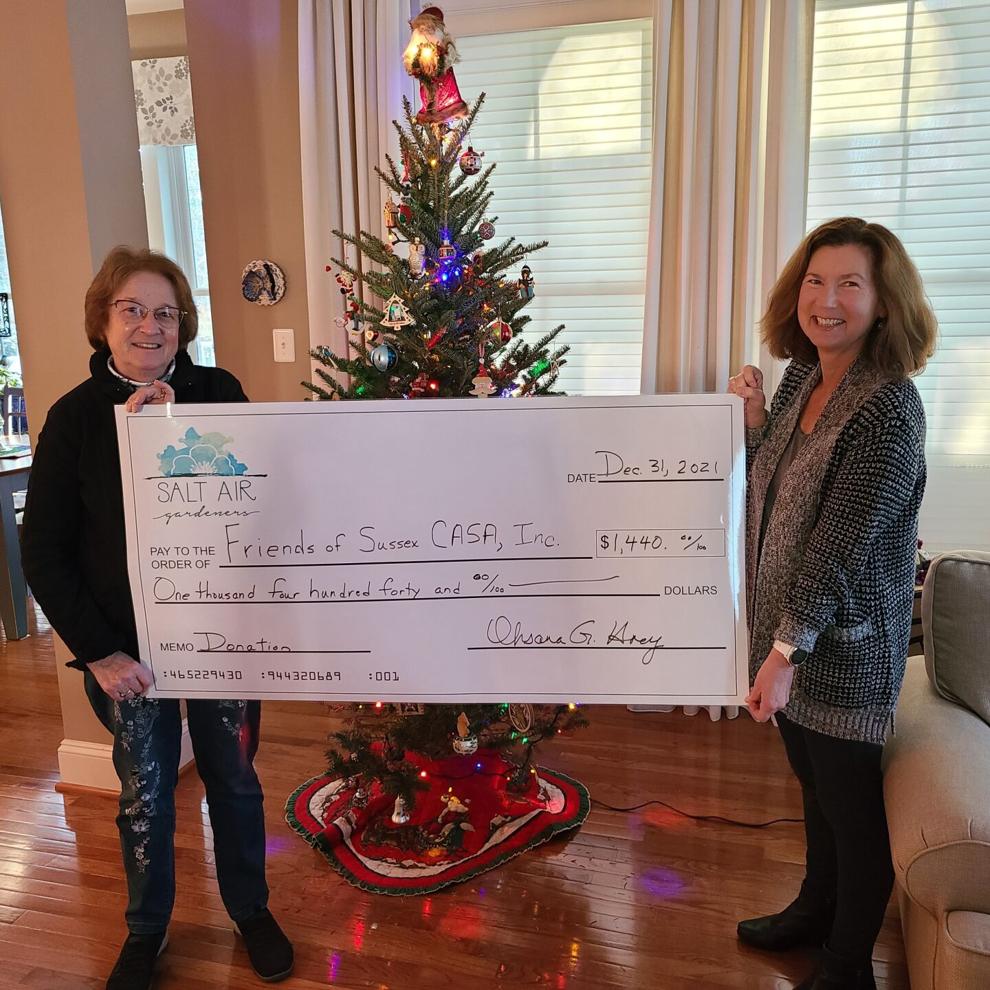 The Salt Air Gardeners (SAG) presented a donation of $1,440 to the Friends of Sussex CASA Inc. on Jan. 7. The garden club is five years old and has supported a local charity each year during their annual holiday party. This year, the organization selected the Friends of Sussex CASA Inc. (FOSC).
FOSC provides resources to children experiencing foster care and who have a court appointed special advocate (CASA) in Sussex County. FOSC funds provide children with opportunities, experiences, and items to enrich their lives and promote social development.
The Salt Air Gardeners is a garden club located in Ocean View and is affiliated with National Garden Clubs Inc. and the Delaware Federation of Garden Clubs. Current community-service projects include work at the Indian River Life Saving Station, Habitat for Humanity, Bethany-Fenwick Chamber of Commerce, Barbara K. Brooks Transition Home and Brandywine Senior Living.