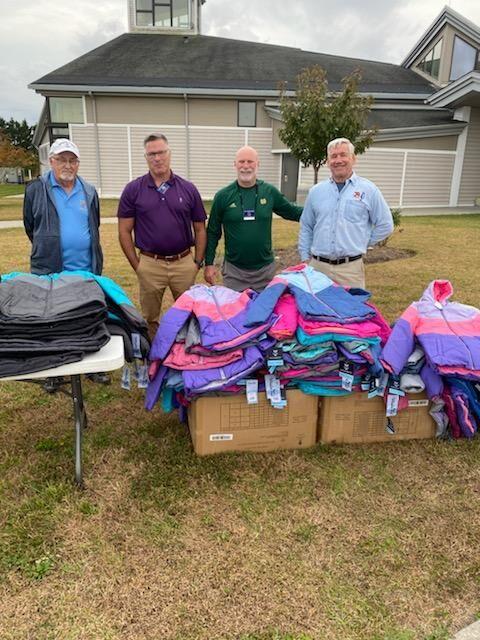 St. Ann's Council 16771, Knights of Columbus, at Bethany Beach recently participated in their annual "Coats for Kids" program. More than 50 brand new winter coats were collected for needy boys and girls from the Sussex County area. The Knights will be working with the St. Vincent De Paul Society to distribute the coats to keep kids warm this winter.
"Coats for Kids' primary goal is to help kids stay warm in the winter when a child's family does not have the resources to meet that need. A warm coat means a child can more realistically attend school, go to after-school programs, fit in with other children, play and do all the things kids do to be kids," representatives said.
"The Knights of Columbus mission is to make this seemingly small part of life a little easier for these families. Many families in our area cannot afford to provide the basic necessity of a warm winter coat."
St. Ann's Council 16771 is one of 17,000 Knights of Columbus Councils that make up the world's largest Catholic fraternal service organization. For further information on the Coats for Kids program or the Knights of Columbus, contact Grand Knight Joe Aquilla at (443) 695-5740 or Deputy Grand Knight Fran Cummings at (302) 515-6349.