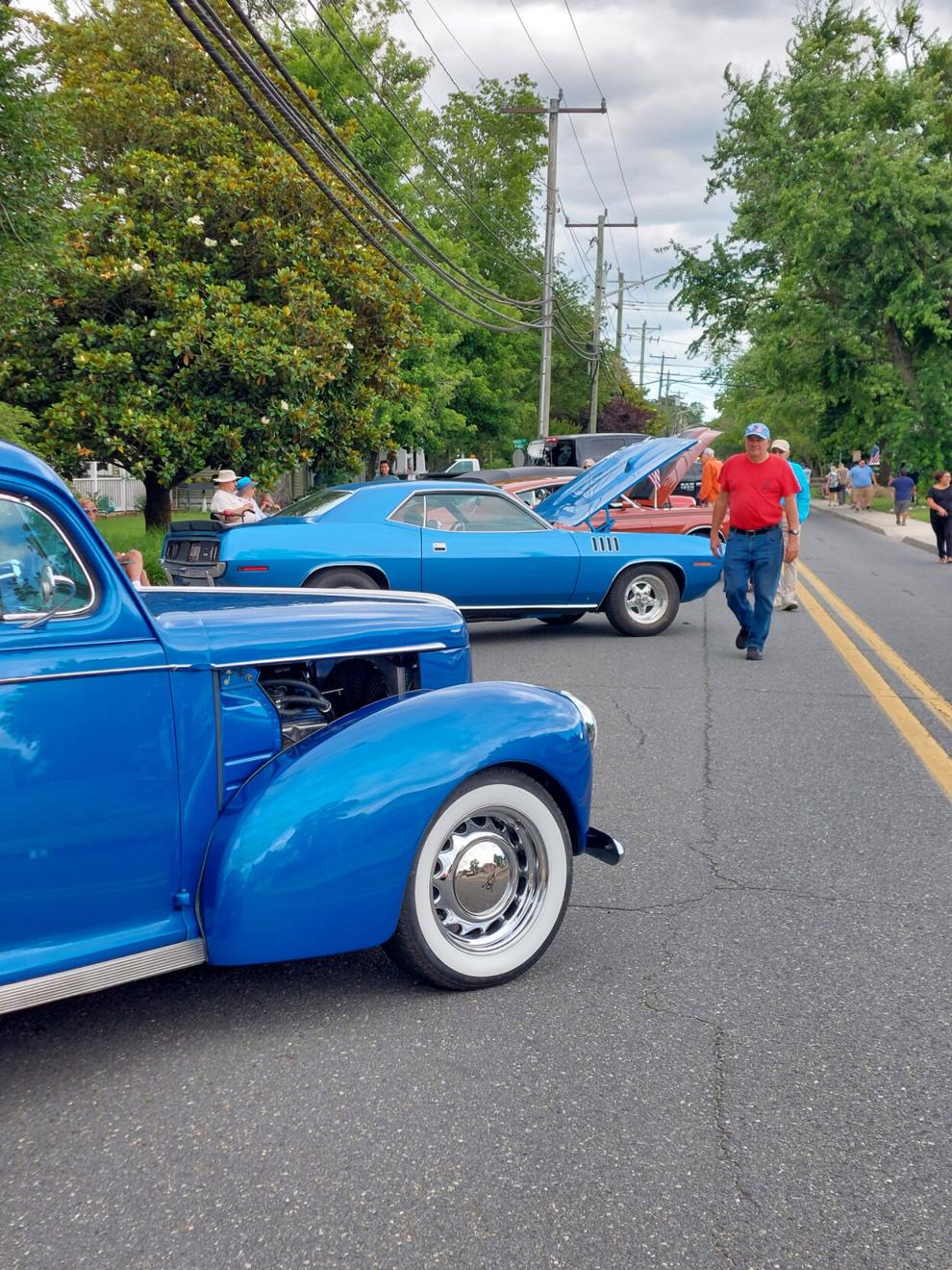 The 66th Annual Old Timers' Day Classic Car Show & Family Festival is coming to Selbyville on Saturday, June 17, from 8 a.m. to 3 p.m. The event is being hosted by the Bethany-Fenwick Area Chamber of Commerce and the Town of Selbyville, and presented by the Bunting & Murray Construction Corporation.
A family-friendly affair, Old Timers' Day will include classic cars across multiple decades, as far back as the 1920s; tunes from DJ Brian K. Hall, sponsored by the Bank of Ocean City; food vendors; children's activities; an outdoor beer garden; live music from the Glass Onion Band, sponsored by Mountaire Farms; local artisans; a historic walking tour; and a community yard sale benefiting the Selbyville Public Library.
The Old Timers' Day event will once again feature a pop-up beer garden, sponsored by Banks Wines & Spirits. Lasting from 10 a.m. to 3 p.m., the beer garden will allow people to enjoy some beer and look at all of the vehicles on display.
Funny Farm Petting will be on-site, with goats, sheep, pigs, alpacas and pony rides. Salem United Methodist Church will host a number of carnival games on Saturday, along with inflatables. People can also enjoy a firetruck ride courtesy of the Selbyville Volunteer Fire Company.
This year, the festival has grown and will feature all sorts of new attractions. Attendees can browse the work of local artisans along Church Street and do some shopping at the Community Yard Sale. Proceeds from the Community Yard Sale will benefit the Selbyville Public Library.
They can also take a stroll through town and experience the historic walking tour. Sponsored by Northwestern Mutual, the tour includes the historic Townsend House (current location of the Selbyville Public Library) before visiting Salem United Methodist Church, Bishop Hastings Funeral Home and ending at the Selbyville Railroad Museum, with more stops in between.
"Locals, visitors, families, and car enthusiasts alike have spent the Saturday of Father's Day weekend in downtown Selbyville, and we love having the opportunity to highlight the town," said Chamber Executive Director Lauren Weaver. "Guests find our inland towns to be charming and family-friendly. The classic cars and trucks are a blast from the past."
Vehicle entry into the car show costs $10, and the first 100 registrants receive a commemorative event gift. Judges will evaluate the interior, exterior and engine compartment of each vehicle, with prizes awarded for each category by decade, as well as cash prizes for People's Choice and Best of Show, sponsored by the West Fenwick Car Wash.
To register a vehicle or for complete details, schedule of events, and online volunteer form visit oldtimersdayde.com. To become a sponsor or vendor of this year's festival, contact events@thequietresorts.com. Volunteers can also contact the Bethany-Fenwick Area Chamber of Commerce at info@thequietresorts.com or call (302) 539-2100.