The smell of fry bread and lima bean succotash filled the air at the Nanticoke Indian Museum grounds as tribal dancers, storytellers and drummers interpreted Native American culture last weekend. More than 175 people attended Native American Day, which is always held in early November in Millsboro.
"We do not choose to be storytellers, we are chosen," intoned Nanticoke interpreter Ragghi Rain. "Our stories are sacred," she told an assembled crowd of about 100 people as the storytelling program began last Saturday. "Our stories are the truth from what we have lived."
The Nanticoke people are a Native American Algonquin people who have inhabited Delaware and Maryland for many centuries. They were first encountered by Captain John Smith in 1608 and were originally met with musket fire. The Nanticoke replied with baskets of food, and left warm fires and beads and other gifts as a sign of good faith.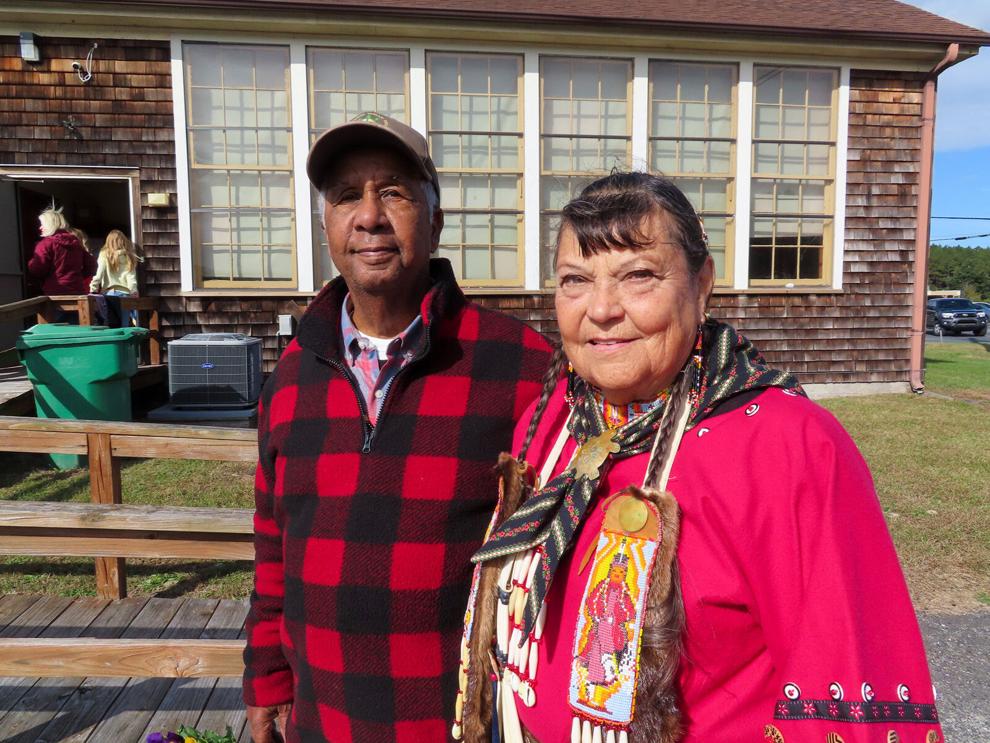 On Nov. 15, the tribe will place a historic marker at the site of the historic Nanticoke Indian School, which now serves as an education center, and at the Nanticoke Indian Association Center, just a mile farther down Route 24. The Delaware Nature Conservancy (TNC) has also deeded and will also provide a land gift of 31 acres to help expand the two Millsboro-area facilities.
Sterling Street, 78, who is one of the local Nanticoke tribal elders, said, "We are raising funds during our capital campaign to add on to our museum here and our tribal center down the road to have a welcome center and a gift shop. We will have a training room and community room."
"On Nov. 15, we will place a historical marker at our last Nanticoke School, which closed in 1962," said Street. The ceremony is open to the public starting at 11 a.m.
"We have a group of Lanape in Chiswold, Del., which is our oldest tribe in our language group and is also part of the Algonquin, which consists of 100 tribes, mostly coastal, from Canada to Southern Delaware," said Street. "Some of the Lanape are related to us by marriage as well." The Nanticoke tribe's name literally means "the people of the tidewaters."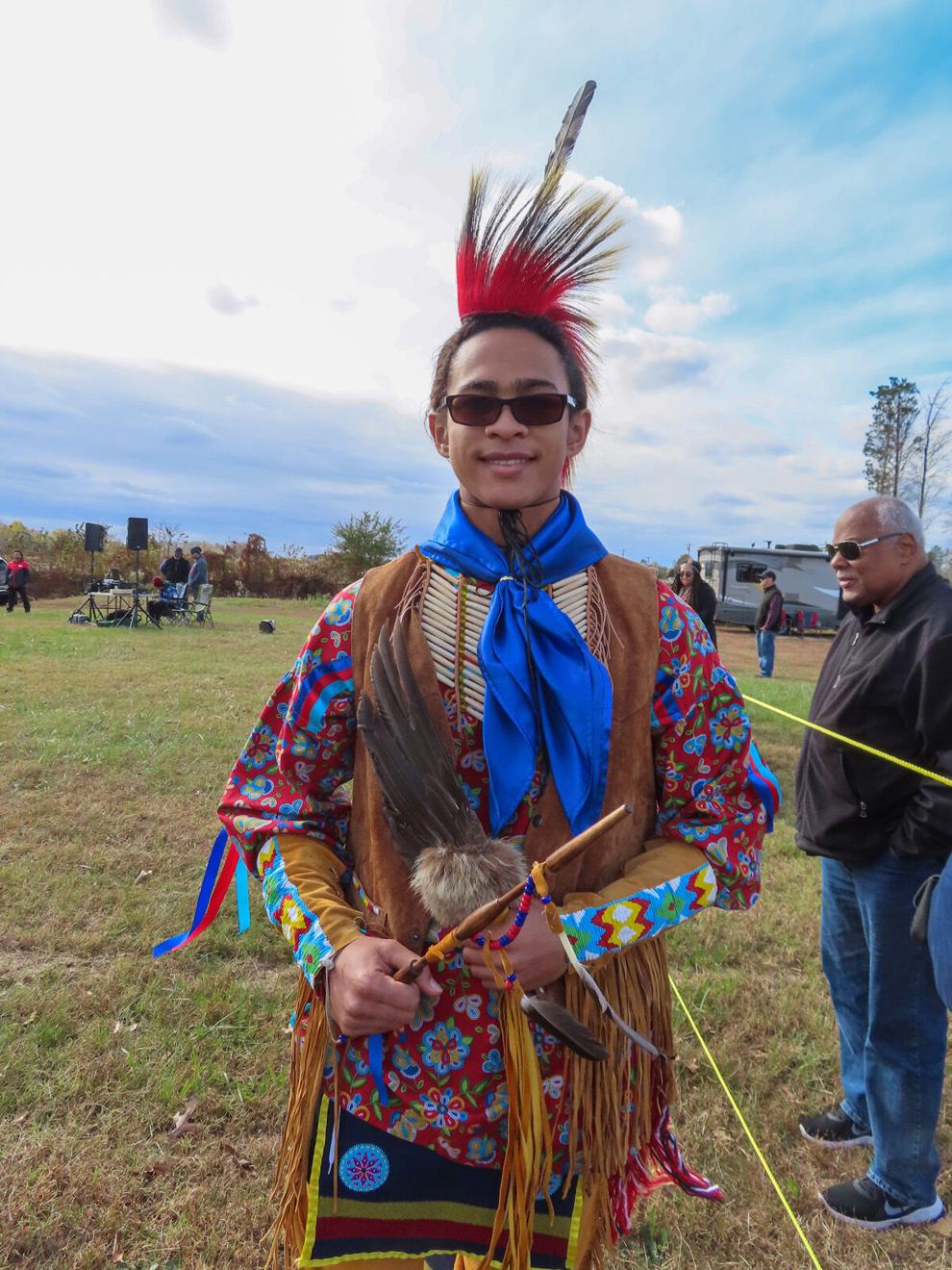 Visitors to the Native American Day event last Saturday were able to enjoy traditional foods, such as fry bread and lima bean-and-corn succotash. A newer "twist" is the deep-fried twisted potato, which was expertly drilled and then spiraled on a stick by Joey Clark.
Dawn Many Feathers ("Yes, it's my real name on my driver's license!" she confirmed) added, "The twisted potato is the marriage of the french fry and the potato chip. We do this every year for Native American Day in November, and the museum also has an open house in May."
The twisted potato was a big seller, at $5, at the festival, with various methods of eating the chips.
Nanticoke cultural consultants and educators are also available for school groups and civic associations. The Nanticoke Indian Museum is open for tours.
"Our population wears a great many hats," said one docent and interpreter.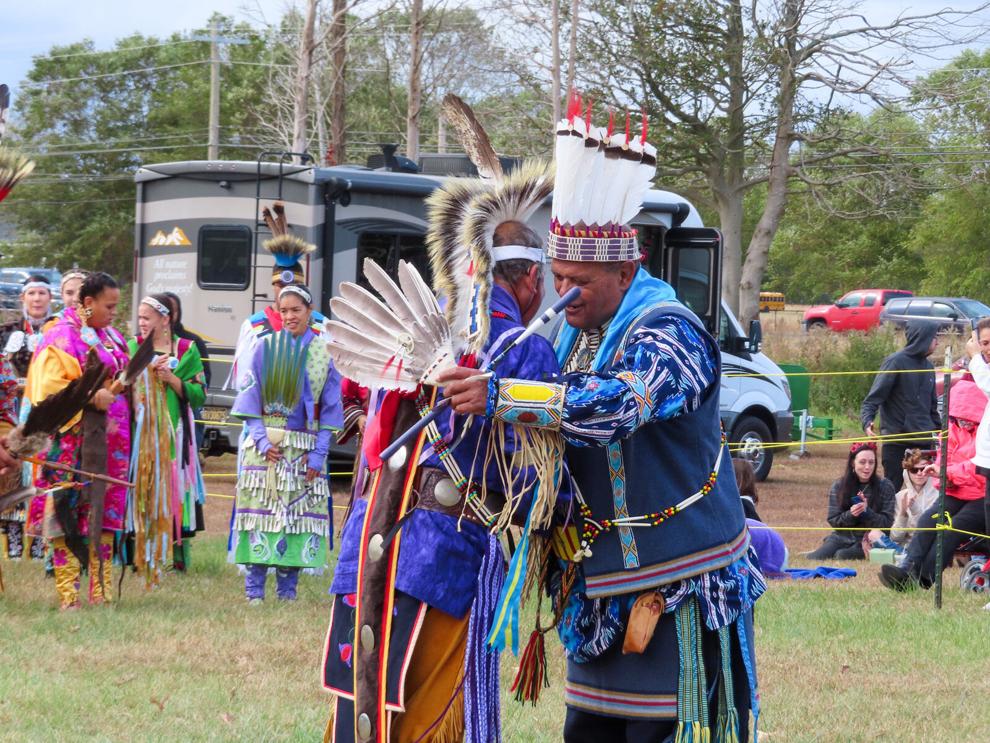 The museum was first opened in 1979 and is due for renovation, as well as the needed expansion.
Nanticoke dancers entertained the crowds as the moved in their colorful clothing and headpieces.
"Watch these girls really fly," said Rain, as the younger interpreters took flight in their dance. The dance and drum are a Southern style of "singing" that has a straight beat with hard strikes of the drum. The dancers listed to the lead singer, which may include more bass, in order to synchronize.
"The singing and the dancing really work in unison," said Rain as she interpreted.
Nanticoke Indian Delaware tribe Chief Natasha Norwood Carmine, now in her seventh year as tribal chief, also made a few remarks.
"We want to celebrate our success and recognize all of the Nanticoke Natives here in Delaware," said Carmine. "We want our visitors to partake in our culture. Come to our museums, learn the Nanticoke culture."