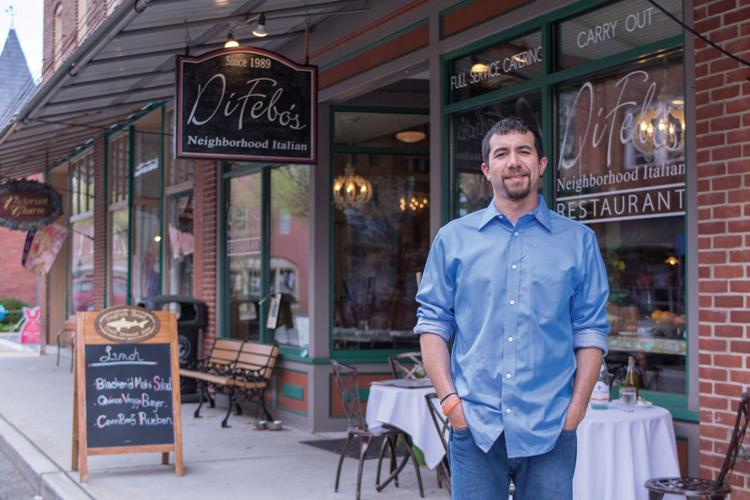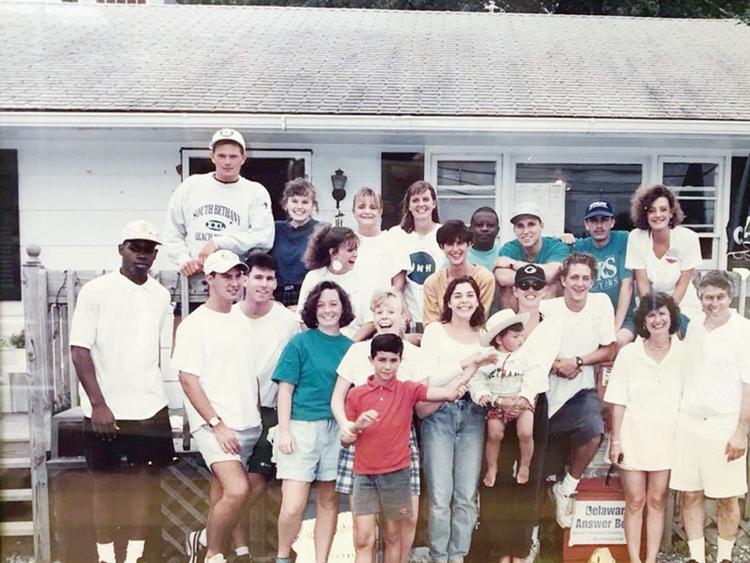 One could argue that Bryan Muzik has been in the restaurant business since he could walk, having "joined" the staff of DiFebo's when his mom became the restaurant's accountant.
"My godparents, Bob and Charlotte DiFebo, brought my mom on as the accountant," said Muzik. "Literally, the school bus would pick me up and drop me off at DiFebo's. Big Bob would cook me breakfast in the morning — a scrapple sandwich with ketchup and then a cheesesteak with ketchup and pickles after school. It's kind of where it all started.
"Being in the restaurant so much — probably a little younger than I should have, probably 10 or 11 — buttering bread for Big Bob, busing tables here and there, washing dishes… I grew up in the restaurant. As DiFebo's evolved, I evolved with it. I started in the deli, and then moved to the line, food-runner, server, through all the positions."
Muzik, an Indian River High School graduate, would go on to graduate from the Culinary Institute of America at Hyde Park in 2004. He would later return to Delaware and work for SoDel Concepts.
"I had the opportunity to work with Matt Haley. It was a great opportunity; it was a great fit, a super-fun time. I also got to work with Scott Kammerer, who is the president now, and really learned a lot from him in terms of how the business works."
Three weeks ago, Muzik returned to DiFebo's as the restaurant group's director of operations.
"When Lisa [DiFebo-Osais] called me this time, it just felt right. I love it. It's great to be back," he said. "The history of DiFebo's is family. I feel like I'm coming back home."
In his new role, Muzik will be dividing his time between the three restaurant locations, in Berlin, Md., in Rehoboth Beach and the original in Bethany Beach.
"I see a lot of people that care. It's a family-run business. We try to run like a family-run business," he said. "I feel like my job title is to give my staff in each restaurant the tools they need to be successful. Those tools may differ—  one day I may focus on the kitchen, one day I may focus on the front… It's a wild ride to be back in this business, for sure.
"My main goal is to build up a restaurant culture at DiFebo's, where it's a safe, fun, happy place to work. The restaurant business can be a grind."
Those who work with the DiFebos become a part of the family, said Muzik, noted that, although his mom, Pat, passed away almost seven years ago, the office in which she once worked is still lovingly referred to as "Pat's office."
"My mom's remembered every day. Now I get to go back and call it 'Mom's office.' There's some sentimental value there, for sure. There's a lot more pride in it."
DiFebo's newest location is in downtown Berlin, where the space not only includes the restaurant and bar area, but a separate, private event space that can seat between 50 and 60 people, as well as a Wood Stone pizza oven.
"I grew up in Bethany, but Berlin's location is a pretty special place. Rehoboth's location is special in its own right, but I think being on Main Street in Berlin, down here, is a great thing. I think this is a unique area, just with the buzz that Berlin has been getting the past couple of years — getting the 'Coolest Small Town in America.'
"We do have an events room upstairs for meetings, parties. That's a new avenue for us. We do offer that in all of our locations, but here we have a separate space."
Cassie Stuart, the general manager of the Berlin location, has been with the restaurant since they got the keys in October.
"They have become family to me very quick," said Stuart of the DiFebos. "They've treated me like family since the get-go."
Describing the food as "fresh, beautiful and flavorful," Stuart said she knew opening a location in Berlin would be an amazing addition to the town.
"I just love it."
"We make good, authentic, home-cooked Italian-style food. When you come in, you feel welcome — everyone has a smile on their face.  We have a one-time opportunity, in most cases, to make a first impression," added Muzik. "Let's make it a special, special thing. I want everyone to feel the same experience all the way through."
The opportunity to return to DiFebo's has given Muzik, and his young family, the chance to return to his roots, and his family.
"I feel like I'm back home," he said. "I'm born and raised Sussex County. I love the state of Delaware through and through. I've had opportunity to live in New York, Napa Valley… I always came back here. We live in a pretty unique part of the world," he said. "It's a pretty cool place to be, for sure."
For more information on DiFebo's restaurants, visit www.difebos.com.
By Maria Counts
Staff Reporter