The Lewes Historical Society will be hosting the Mid-Atlantic Sea Glass & Ocean Arts Festival on Saturday and Sunday, June 3 and 4, from 9 a.m. to 4 p.m. each day, rain or shine.
The 2023 festival will have an expanded venue this year, incorporating the society's canalfront U.S. Life Saving Station Boat House (c. 1884). The event will include close to 70 sea glass and ocean-inspired arts, a lecture series, a children's educational area, maritime interpreters in historical attire, a raffle, food, sea glass shard identification experts, and a variety of antique glass and sea glass collections.
The two-day event lecture series will range in subjects. Eastern Shore native Richard LaMotte, the author of the award-winning book "Pure Sea Glass" will be holding an audience on Saturday morning to talk about "The Colors and Secrets of Sea Glass Identification." LaMotte, who has been speaking about sea glass for almost 20 years, has spent many hours hunting for sea glass along the shoreline in Lewes.
Angie Barker, curator of Delaware Technical Community College's exhibition "Treasures of the Sea," will speak both days on treasure hunter Mel Fisher's search for the historic 1622 shipwreck of the Atocha. The exhibition is currently being held at the DelTech Georgetown campus.
Also on the agenda is Baltimore native Stu Jacobs — who, with his daughter, Emily, has amassed a collection of thousands of pieces of sea glass, some of which will be on display. Jacobs will be speaking on the history of his collection in "Sea Glass Collecting: Taking it to the Next Level."
Joining the line-up for the weekend is John Keith Fleming, a local resident and expert on early American bottles and glass. Fleming, who has spent hundreds of hours digging bottles and artifacts in Delaware, will be sharing his expertise while speaking on "What You Need to Know to Identify the Origin of Your Sea Glass." Fleming, and fellow bottle expert Peter Beaman, both members of the Delmarva Antique Bottle Club, are encouraging attendees to bring their favorite pieces of sea glass with them to the event ,where they will be identifying shards throughout the weekend.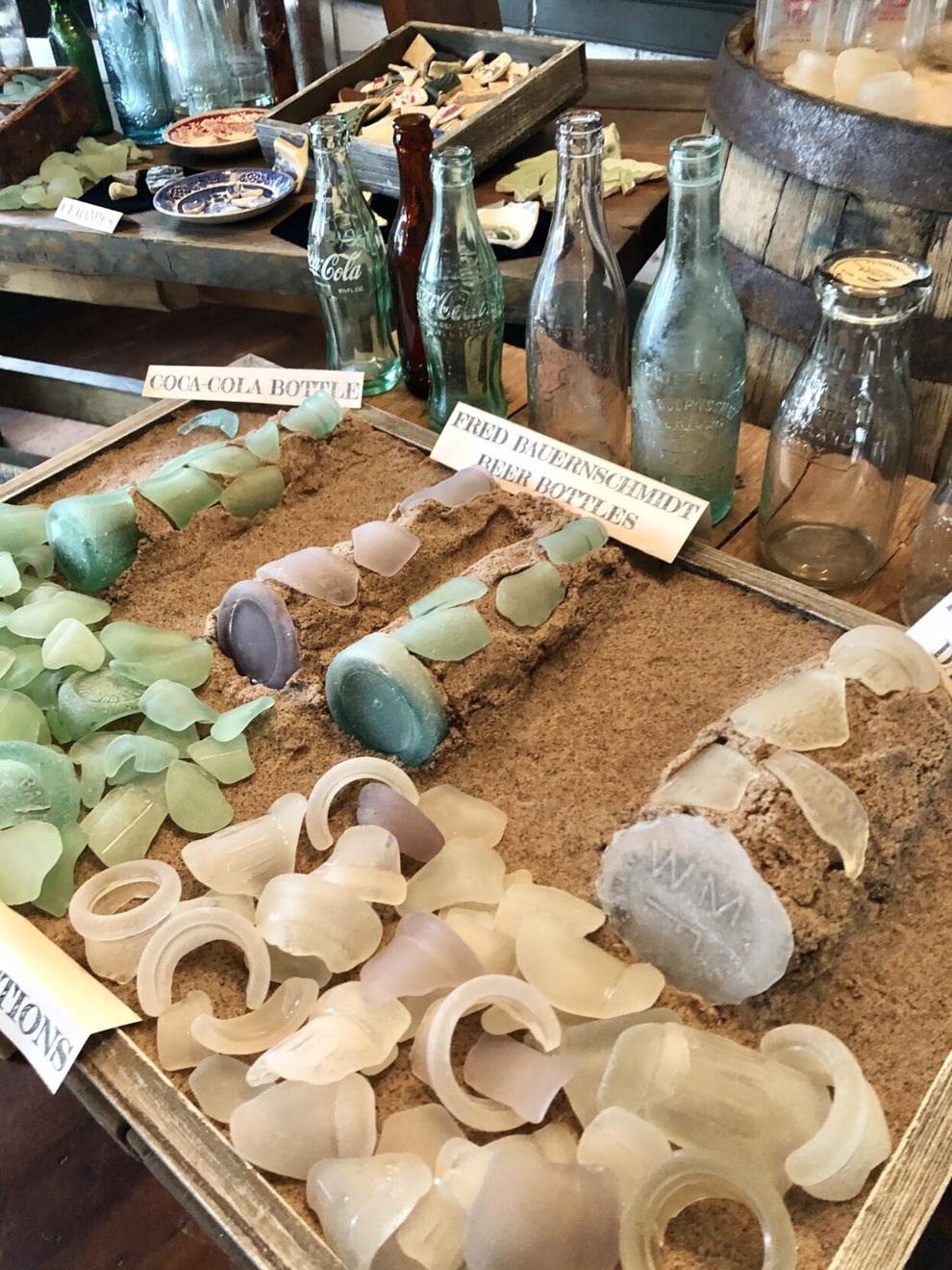 Sea glass and ocean artisans will be on both campuses highlighting and selling their unique art. The Delmarva Antique Bottle Club will have a unique, comprehensive exhibit matching old glassware to shards of sea glass. Club members will have vintage bottles for reference and sale. Private sea glass collections will also be on display, along with fun games and activities for children, including a scavenger hunt.
Musical talents will be on campuses throughout the event, including The Stimms, The Jazzmen, Matt Laferty & the Pros from Dover, singer Mary Roth, and The Chanty Band. Food will be provided by local civic organizations, as well as Fat Vinny's Food and Sabor Latino on Saturday, with Taco Reho on Sunday.
Admission to the two-day festival costs $10, with children 12 or younger attending for free. All LHS Main Campus museums will be open, along with the Sussex Tavern in the Rabbits Ferry House. Proceeds from this event will benefit the educational and preservation programs of the Lewes Historical Society. The event is sponsored by The Lee Ann Wilkinson Group.
To pre-order entry tickets and avoid having to stand in line, visit https://historic-lewes.myshopify.com/products/admission-to-the-2023-mid-atlantic-sea-glass-ocean-arts-festival. For more information on the specific times of events, visit https://www.facebook.com/events/5661065330683438/5661065337350104/.