Conor McMullen figures there's at least one good thing about the bad year he had.
It prepared him for the recent upheaval and stress the entire country is experiencing with the spread of the COVID-19 coronavirus.
McMullen, 33, lives in Miami, Fla., now, but spent a good chunk of his childhood in Bethany Beach. He's the son of Susan and Charles McMullen and a 2004 graduate of Indian River High School.
On Feb. 23, 2019, shortly after moving to Miami, he was walking home from a party, and he was hit by a car. The car didn't stop, and the next thing McMullen knew he woke up in the hospital, unable to move, a cervical collar around his neck.
The next few months were a marathon of surgeries and physical therapy. It taught him things. It changed his outlook on life. Now, just over a year later, McMullen is hoping to pass on some of what he learned.
"I'm not saying that I'm the Dalai Lama," he said during a recent phone interview. He said his recovery process — from multiple broken bones and teeth, brain injury, "a lot of surgeries — four really major ones and a bunch of little ones" including repairing his neck and ACL/MCL "reconstruction, taught him some crucial life lessons.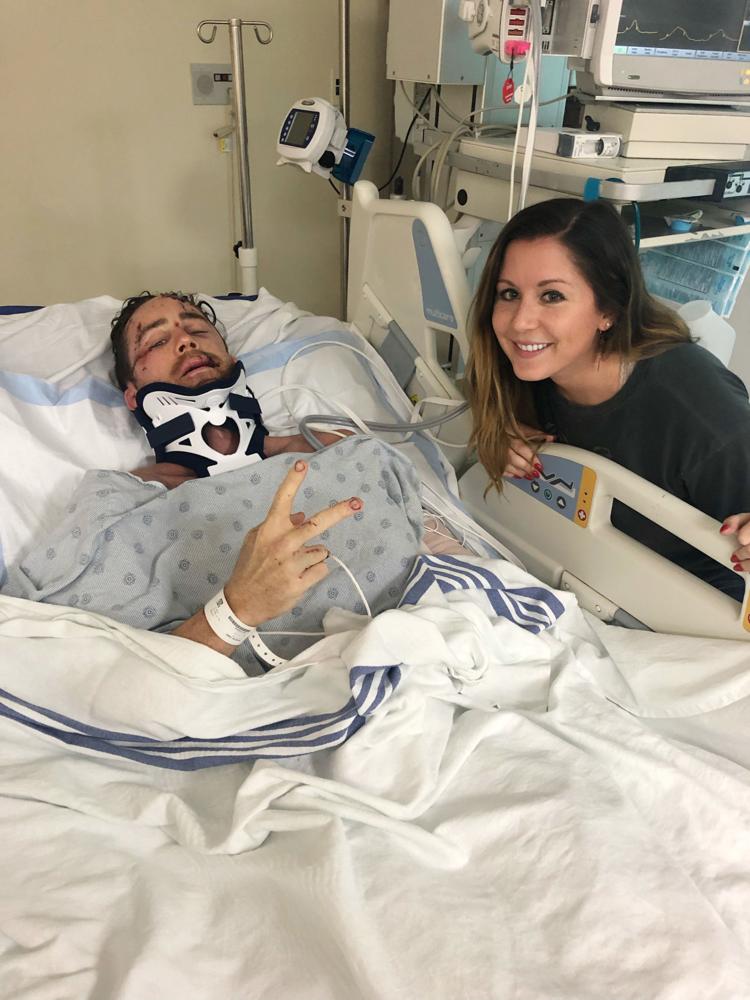 The toughest surgery, he said, was the ACL/MCL (which stands for anterior cruciate ligament and medial collateral ligament, respectively). The ACL connects the thigh bone to the shin bone. The MCL connects the thigh bone to the shin bone on the inside of the knee.
That injury alone, he said "will sideline a quarterback — and that's with a pro team," along with intensive therapy.
McMullen said although he has no memory of the accident or the time immediately afterward, his family "filled me in pretty quickly." His close-knit family — brother Sean, sister Delaney and his parents — helped to ground him in the early stages of his recovery, he said.
"We're all super close," McMullen said. His family "started feeling like something was wrong" following the accident when he didn't check in with them as he normally did. "They were texting and calling and I wasn't getting back to them."
Other than the fact that his body was broken, McMullen's phone had also been destroyed in the accident. He borrowed a phone from a nurse when he was able to talk to them, and let them know he was "OK."
That his mom and dad were able to spend much of the first month with him, he said, was a godsend. "I'm pretty blessed that that was possible."
McMullen said he hopes to have his self-published book edited and ready to be purchased in the next few months. He said he is shooting for release on July 12, which is his birthday. Meanwhile, a "bonus chapter," which will give readers a sample of his writing style and how he has structured the book, is available on Amazon.
This past July, McMullen, a former Middlesex Beach lifeguard, achieved another milestone — getting back on a surfboard for the first time since he was hit.
"I feel like I'm pretty close to 100 percent," he said, "in the sense of a new 100 percent." He said his knee "will never be the same," and his arm that had been broken "healed crooked" because he had to use it to support crutches while it was healing.
Even with all of that, McMullen said his life is "pretty great" now. He spoke passionately about his role as co-founder of The Lucid Project, which he said is a music community that seeks to inspire social change through music and the arts. He is currently involved in a fundraising effort that hopes to raise enough money to provide 10,000 N-95 masks for health care workers.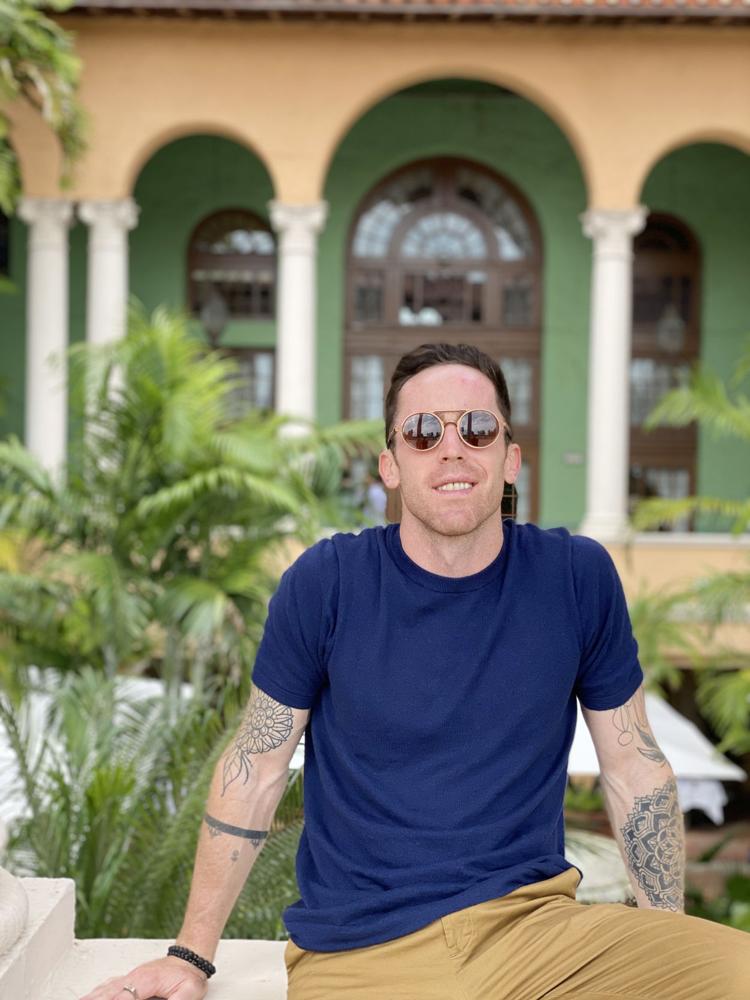 Through his book, "Breathe: Be True; Discover the Hero Within," McMullen said he hopes to impart some of the life skills he learned the hard way. The "bonus chapter" currently available on Amazon actually begins with breathing lessons — which may seem simple but in stressful times such as these, as McMullen imparts simple, direct strategies and skills.
Focusing just 60 seconds a day on breathing might not sound like much, but McMullen says in "Breathe" that starting with this, and keeping it up, is one way to achieve "gradual, long-lasting change."
"Through conscious repetition," he says, "we can avoid the burnout that often arises when biting off more than we can chew."
"…I can tell you from personal experience, this stuff works," he says.
McMullen's book is scheduled to arrive on Amazon in July; interested readers can check out the preview chapter now, which is available for 99 cents. The web site for The Lucid Project is www.wearelucidproject.com. The fundraiser for hospital masks can be found at https://www.gofundme.com/f/help-me-supply-n95-mask-to-our-doctors-and-nurses.