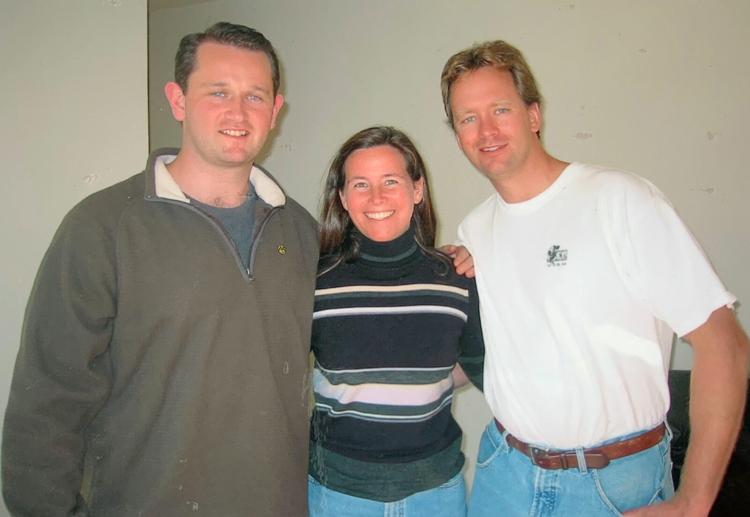 John. Allen. Pete.
The people in the dry cleaners; the young woman who didn't speak much English.
Those are the faces Lori Smyth sees when she recalls what Sept. 11, 2001, was like for her.
At the time, Smyth was a young IT consultant, working for Price Waterhouse Coopers and living in a "corporate apartment" in Battery Park, about a block from the World Trade Center. Her now-husband, Sandy, had already gone to work, in New Jersey.
"I heard a loud boom," Smyth said, "and my TV went blank. When I looked out the window, I could see debris raining down from the sky. It kind of looked like a ticker-tape parade," she said.
"I was frightened, but I didn't realize what was going on," she said. In the apartment lobby, "everyone thought it was an accident."
Not knowing what was transpiring at the World Trade Center, "I started to go outside," Smyth said. Then she heard "a screeching noise — it came from a distance and was getting louder and louder."
Instinct kicked in at that point, Smyth said, and she "grabbed the hand of the bellman from the apartment and started running."
They ran across the street, into a dry cleaner's, "which was cattycorner. Everybody was kind of taking cover," she said. "That was when we realized what had happened."
Smyth remembers sitting on the floor of the dry cleaners, and as she looked around, she noticed a young woman, also alone. Although she quickly found out the other woman didn't speak much English, she was able to discern that the woman had been inside the World Trade Center.
In the midst of the chaos, Smyth said, she and the other woman connected with each other with few words, but sat rubbing each other's backs.
"It made me feel so much comfort, she said, "just to have somebody to connect with.
"Everybody was trying to call home, but you couldn't get through," she recalled. Finally, she was able to leave a message for Sandy, "that I was in this dry cleaner's and that I was OK and I would call him again when I could. It would be four hours before she could get through to him, and to her parents, Gerald and Patricia McCabe, back home in Bethany Beach.
Smyth said she felt safe in the dry cleaner's and that she didn't want to leave. She remembers seeing a picture of Jesus on the wall — the same portrait that she recalled from childhood Sundays at church.
But then a police officer came into the store and told the people gathered there that they had to leave, that they needed to go to the bike path along the Hudson River.
"Once I got out on the bike path," Smyth said, "I saw a family sitting on a bench — a father, a mother and a little girl. I went over and asked if I could stay with them. I remember the father telling me everything was going to be OK — that the terrorists had made their point" and there would be no more explosions.
She stayed with that family, holding the mother's hand while the father carried the little girl on his shoulders. Police told them to move north, away from the debris that was blowing.
"It was scary, because at that point we had heard of the other planes," one flown into the Pentagon in Washington, D.C., another crashed in a field in Pennsylvania. "It was just this feeling that your security was just ripped. It felt like World War III was starting," Smyth said.
At that point, as the first tower fell, she said, she saw "a tidal wave of dark smoke coming at me. I didn't really have anywhere to go," Smyth said, since she was by the river. "I pulled my shirt over my head," to shield her face. "I felt like a wild animal."
"I had debris in my mouth; I remember trying to spit it out. I remember feeling like I'm going to die, then thinking I could roll into the river and clean out my mouth. I remember thinking that whatever happens, happens. "This sense of peace came over me. I felt like God was with me."
"All the sudden this arm came down and yanked me off the ground," Smyth said. The man attached to the arm — "he said his name was Pete," she recalled — "tried to put me on his back, because I was just kind of stunned. I motioned to him that I could walk," and he took off his shirt and handed it to her to put over her face. "He was leading me through this dark cloud, to a place where we could see other people and take a bit of a breath," she said.
There came another rumble, and again, a dark cloud was closing in.
"I lost Pete in the crowd," she said. But she soon found herself joining a young man on a bicycle. "I asked him if I could go with him," she said. He handed her his backpack and pedaled about 6 miles, Smyth said, to his apartment on the Manhattan's Lower East Side.
Once in his apartment, the man, whose name was John, turned on his TV.
"And that's when we started to see what was going on," Smyth said.
She was able to call her parents, as well as Sandy, who said he would come get her — a plan that was quickly scuttled because it was impossible to get back into the city.
Smyth said that at that point she decided to go back out and try to get a ferry.
"I just started walking," she said.
Again she found herself teaming up with strangers — two men named Craig and Alan, with whom she shared a taxi that got them to the ferry.
Once she got off the ferry in New Jersey, she and the other passengers were met by people in hazardous-materials suits, who hosed them down "with what I assume was water. I have no idea," Smyth said.
Reunited with Sandy, they got in his car and headed home — to Bethany Beach.
"The next morning, I woke up and it was this beautiful sunrise," from her parents' oceanfront Blue Surf Motel. A phone call from work was her "first dose of reality," with news that five people from her company had died the day before.
Although Smyth never again saw most of the people she was with that day, one of them — the guy with the arm, who gave her his shirt — she was able to track down.
It took two years, she said, mostly because she focused on a dry-cleaners in New York, based on the dry-cleaning tag that was in the shirt. It turns out, the dry-cleaner was a similarly named shop in North Carolina, which she discovered through a random computer search.
She called the dry-cleaners and said, "You wouldn't by any chance know a man named Pete Sellers?" to which the owners replied they did, and gave her a name of a bank where they thought he worked. That call led to the name of another business, since he had changed jobs.
When she called that business, told her story and asked for him, "The customer-service person put me on hold," Smyth said. "The next voice I heard said, 'I did not expect to get this call today,'" she said.
That was in 2003; Smyth said she and Sellers have stayed in touch over the years and have visited each other a couple of times.
She said she reaches out to him each Sept. 11, just to let him now she's thinking about him. She also wonders, she said, what became of the others she connected with that day, and hopes they are well.
After 9/11, the couple moved back home to Sussex County, she said — buying a house in November of that year and moving in by January 2002.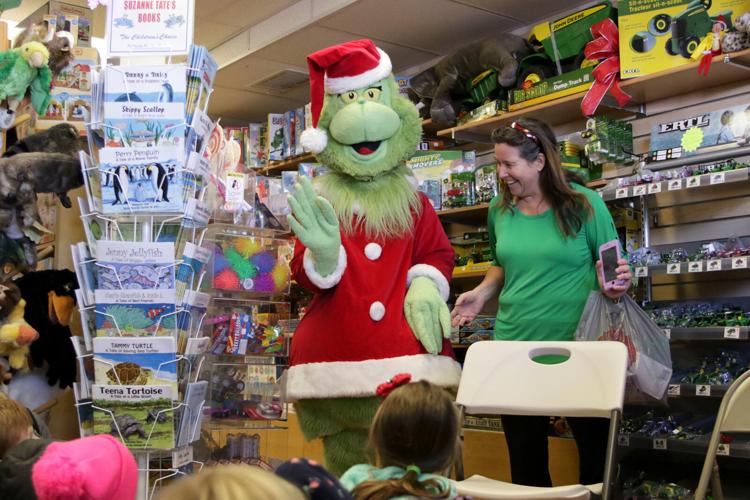 Now married to Sandy and the mother of two children, Destin, 17, and Heather, 14, Smyth spends her days managing toy stores she and Sandy own — Tidepool Toys in Bethany Beach and Fenwick Island, and Kids Ketch in Lewes.
Rather than focus on the terrors of that day, Smyth said, she chooses to focus on the human connections she made — connections that changed her life. Although she did have nightmares and anxiety for a while after the attacks, she said time and life have healed her. One thing she thinks has been instrumental in that healing has been talking about the experience. Smyth estimates she has spoken to about 30 local groups, ranging from school children to Lions Clubs.
"I don't want people to forget," she said.
"I really like to think about the heroes of that day," she said, "the policemen and the firefighters and all the ordinary people," she said. "I'm so grateful that God protected me that day, that people helped me. The goodness of people is what I choose to remember."