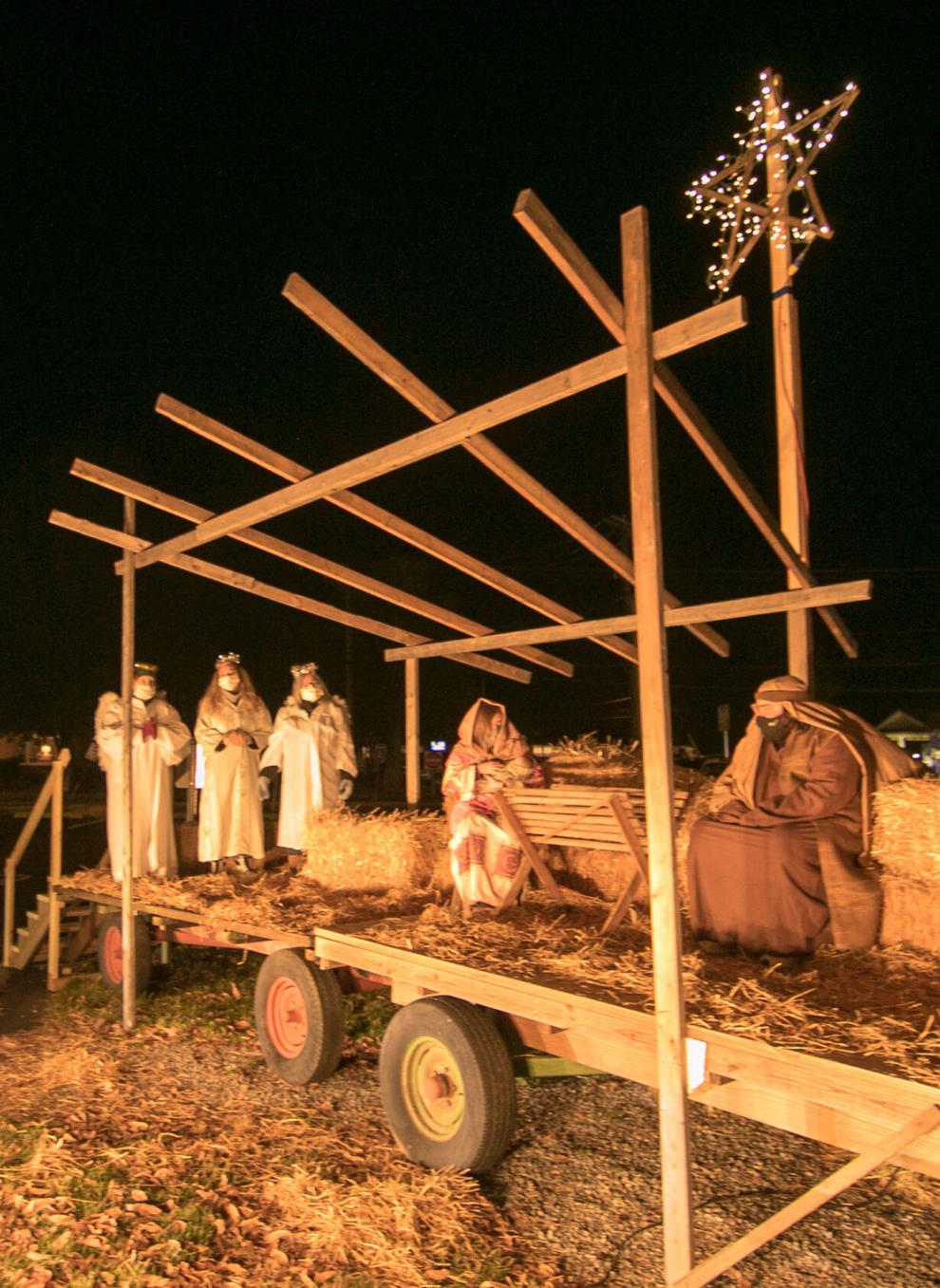 The annual Live Nativity at Mariner's Bethel United Methodist Church in Ocean View will return to its original location this year, in the stable by the side entrance at the church on Central Avenue, from 6 to 8 p.m. on Friday, Dec. 17.
Thirty-minute performances will begin every half-hour.
Last year, due to pandemic restrictions, the Live Nativity was held in a wagon in the parking lot, and guests watched from their vehicles and listened on car radios.
"Having the Nativity outside makes the story come alive," said the Rev. Rebecca Collison, senior pastor at Mariner's Bethel, adding with a smile that refreshments will be served, because "We are Methodists. We feed."
"The Christmas story is part of our community. It's not just something we read about. When it's live, it is enacted right where the people walk and talk every day, so that story becomes a part of us. When you go see a live Nativity, you are in the action. You are face to face no matter what the weather is, no matter what is going on in your life, you can step aside and remember. We think about something greater than ourselves," the pastor said.
Guests will once again be able to enjoy the treats omitted last year: individually wrapped brownies, Rice Krispies Treats, cookies and hot chocolate; and ward off the evening chill standing by a fire as they watch actors depict Mary, cloaked in white and carrying baby Jesus in the form of a baby doll wrapped in a blanket, Joseph, angels and the Three Wise Men.
The inviting fire is a spot "where we can have hot chocolate and kind of warm up and have fellowship together," said Jim Klinedinst, a volunteer who has been helping coordinate the Live Nativity the past 10 years or so.
"We are thankful that we are able to do that, and we're excited to be outside again. Quite a few people came out last year and we were thankful for being able to do it, but we are so happy to be able to have it out front of the church again this year. We missed the interaction. The Nativity is what Christmas is all about. This is a way to get outdoors, and see the story and sing along with the performers and enjoy the Christmas story," he said.
On Thursday this week, figures of Mary, Joseph, Jesus, angels and the Wise Men will be placed in the stable, and on Dec. 17, they will be replaced by live actors.
Every year, traditional Christmas carols are sung, including "O Little Town of Bethlehem," "Angels We Have Heard On High," "Away in a Manger" and "Silent Night," and Bible verses are read, including Luke 1:26-38, the story of the angel Gabriel visiting Mary and telling her, "Hail, thou that art highly favored, the Lord is with thee: blessed art thou among women," and announcing she had been chosen to give birth to Jesus.
The church first started presenting the Live Nativity after it was suggested and organized by one of the pastors, more than 15 years ago.
Year after year, as the faithful gather and those driving by turn their heads to catch a glimpse, the age-old story of Jesus, the baby whose mother lay him in a manger to symbolize his humility, and who is worshipped as the son of God among Christians everywhere, comes to life.