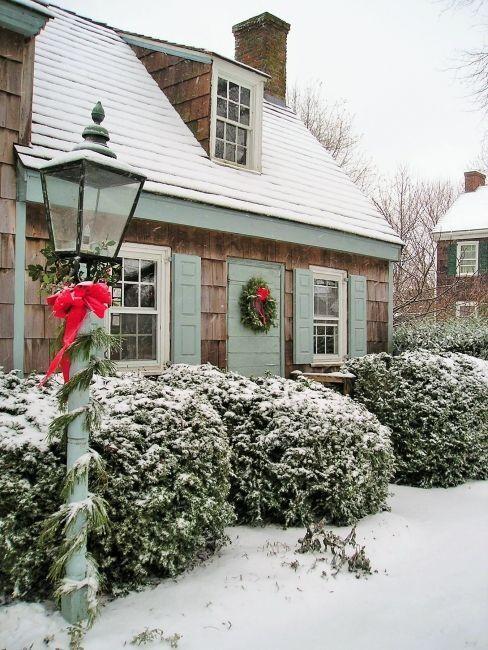 The public can experience Lewes' original virtual house tour in the historic Delaware town, as 10 private venues "virtually" open their doors to guests during the Lewes Historical Society's 48th annual signature event, the "Christmas Tour of Lewes."
The chance to view the experience will begin on Saturday, Dec. 4, at 5 p.m. Tickets for the virtual tour cost $25 and provide the opportunity to enjoy the event until Jan. 4, 2022, at 11:59 p.m.
From the comfort of home, tourgoers will be led into 10 of Lewes' houses and historic properties decorated for the holiday season. Professionally filmed and narrated by television and radio personality Michael Sprouse, the 60-minute exclusive house tour will take them through each of the private residences and historic buildings, pointing out unique aspects of design, architectural elements, and history.
rom a newly remodeled 19th-century Federal-style home in the center of town to a Middleburg Hunt-style house situated near Lewes' wetlands, all 10 properties will be on display showcasing the individual tastes and style.
Footage includes two of the LHS's historic buildings, restored and decorated for the season, and a holiday entertaining demonstration at Lewes' 18-century DAR Maull House.
In addition, the Lewes Historical Society will host its Outdoor Holiday Village & Marketplace on the organization's main campus at 110 Shipcarpenter Street in Lewes from 10 a.m. to 4 p.m. on Saturday, Dec. 4. Visitors can shop with holiday vendors, buy greenery to decorate their home, join with historic interpreters over the firepit to hear period stories, and visit with the live sheep from Brittingham Farms.
An American Heritage Chocolate demonstration will go on throughout the day, and visitors can grab a cup of hot cider inside Mariner's Tavern (Rabbit's Ferry) and experience the tavern as it was in the early 19th-century. Food and warm beverage will be available for the entire family.
Admission to the Holiday Village & Marketplace costs $5 per person (free for children 12 or younger) and will be available at the gate.
For more information or to purchase Christmas Tour of Lewes tickets, visit historiclewes.org/events or call (302) 645-7670.