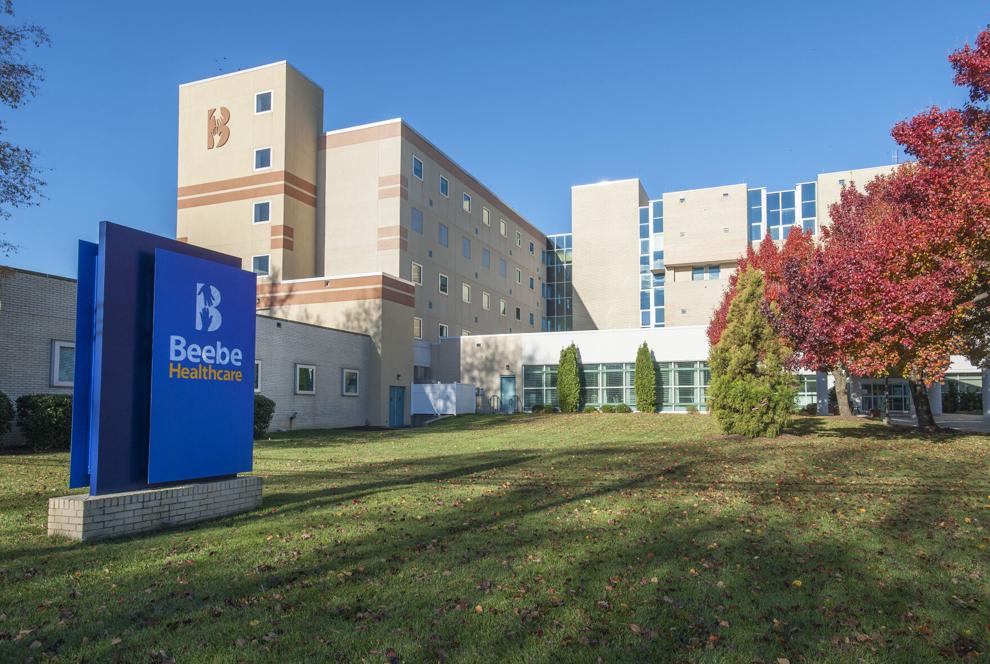 In October 2018, Gov. John Carney signed an executive order designating Delaware as a trauma-informed state. In doing so, he urged state employees, healthcare workers, and community partners to identify and implement best practices to deliver trauma-informed care.
The underlying goal: to deploy an intentional approach to understanding and interacting with people who have experienced or may be experiencing trauma, with an assumption that most people are likely to have at least one traumatic event at some point in their lives and that the experience impacts the way they perceive the world and engage with others.
Beebe Healthcare has embraced that call to action and is emerging as an early advocate and adopter for the delivery of trauma-informed care in the state of Delaware. The healthcare system has established a multi-phased, multi-year initiative to engage all 2,700-plus of its employees in its program, working in partnership with Wilmington University (WilmU) and Trauma Matters Delaware (TMD).
"With support from both WilmU and TMD, Beebe will strive to become a fully integrated, trauma-informed healthcare provider over a period of four years," representatives said.
The healthcare system is embarking on Phase 1 of the long-term initiative, with training for all team members beginning in November. Training will emphasize the importance of patient-centric, community-based care, with increased awareness of how a patient's traumatic experiences may impact their health today.
Over time, Beebe team members will participate in continued training as the organization strives to pursue trauma-aware, trauma-sensitive, trauma-responsive and trauma-informed designations.
"Beebe practices and advocates for holistic care because we know how important it is to consider the needs of every patient, beyond the medical condition they present in the hospital or in a physician practice for," said Dr. David A. Tam, MD, MBA, CPHE, FACHE, president and CEO of Beebe Healthcare. "We are committed to becoming a trauma-informed healthcare system because we know doing so will create a more positive, more sensitive, and more streamlined process of care for our patients here in Sussex County."
Trauma-informed care is designed to provide a common language and framework for important dialogue to take place, with opportunities to address the effects of past trauma using subtle, yet meaningful, approaches. It offers patients the opportunity to more fully participate in their care, thereby improving their long-term health outcomes. It also facilitates the development of trusted relationships between patients and their healthcare providers, enhancing satisfaction and quality of life for both.
Dr. Debra Berke, CFLE, TMD board member and director of psychology programs and the Center for Prevention Science at WilmU, has played an instrumental role in the development of training curriculums to help organizations like Beebe succeed.
"Wilmington University continues its leadership in advancing trauma-informed practices across a spectrum of healthcare and human services settings," said Berke. "We especially value our partnership with Trauma Matters Delaware as we work together in assisting Beebe Healthcare in becoming a trauma-informed organization."
In tandem, Trauma Matters Delaware will provide ongoing perspective and insight as Beebe pursues this initiative and works to continuously position itself as a statewide leader in the implementation of trauma-aware, trauma sensitive, trauma-responsive, and trauma-informed practices.
"As a backbone organization, Trauma Matters Delaware is proud to support our partners using best practices and proven expertise infused with trauma-informed policies and practices to bring trauma awareness fully into the organizational landscape," said Dr. Julius Mullen, NCC, LPCMH, TMD Board president and chief clinical officer for Children & Families First.
"Thanks to support from Highmark and leadership from Wilmington University, TMD is excited to be an integral part of Beebe Healthcare's pursuit of becoming a trauma-informed institution."
Kim Blanch, RN, director of community outreach at Beebe and lead on the healthcare system's Trauma-Informed Committee, said the launch of the organization's trauma-informed training program comes at an ideal time as Beebe collectively navigates the pandemic and its ripple effects.
In addition to organization-wide training, team members who have expressed a desire to be more involved are being trained as trauma-informed guides. They will serve as role models and resources throughout Beebe, offering another layer of support to their departments and beyond.
"The impact of COVID and its associated stressors have brought awareness to the prevalence of trauma in our community and have offered opportunities for people to engage in important conversations that were once avoided," said Blanch. "And our engagement with Wilmington University and Trauma Matters Delaware, along with support from the Beebe Medical Foundation, is making it possible for this important initiative to be realized. We're incredibly grateful for their partnership."