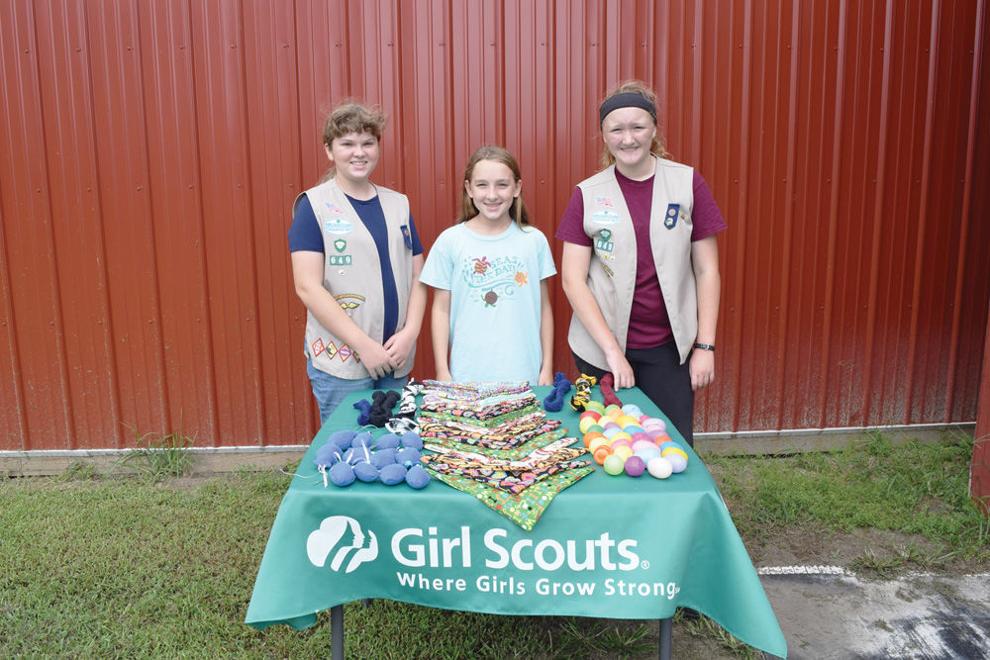 The Girl Scouts of the Chesapeake Bay, Service Unit 614, is inviting girls and women to come out and join them for a fun afternoon outdoors at Trap Pond State Park on Sunday, Sept. 26, from noon to 5 p.m. for a potluck picnic, games, scavenger hunt and Rope Runner Derby.
"We are looking for new Girl Scouts, as well as new leaders to join us in leading our next generation of girls," representatives said, encouraging those who are looking for a fun and educational activity to do with a daughter, niece, granddaughter or young friend, and those who have a few spare hours each month to share their passion for the outdoors, STEM, STEAM, crafting or entrepreneurial skills with young girls as a troop leader.
"Girl Scouts are go-getters, innovators, risk-takers and leaders, and we are looking for more members to join us for fun, skill-building and adventures!" representatives said.
The potluck picnic will feature grilled chicken donated by Mountaire Farms, games and prizes, and a scavenger hunt, and attendees will be able to watch current Girl Scouts compete in their first Rope Runner Derby. At the end of the afternoon, girls and leaders will take part in the Service Unit Awards Ceremony, honoring exceptional troop leaders, as well as high-achiever Girl Scouts.
"Come out and see the diversity of our scouts and their troops. Every troop is different, based on the leader and the girls interests and skill sets. We have troops who go on adventures, troops who love giving back to their communities, troops who enjoys crafting and songs, and troops who do it all. We will have Girl Scout staff and leaders on hand to discuss how you can become a troop leader or sign your girl up for her scouting adventure!"
The state park entry fee still applies ($4 per in-state vehicle). There is no cost to join the Girl Scouts for the day and have fun; however, those attending are being asked to bring a side dish or dessert to share. Call Crystal at (302) 381-6958 for more information.