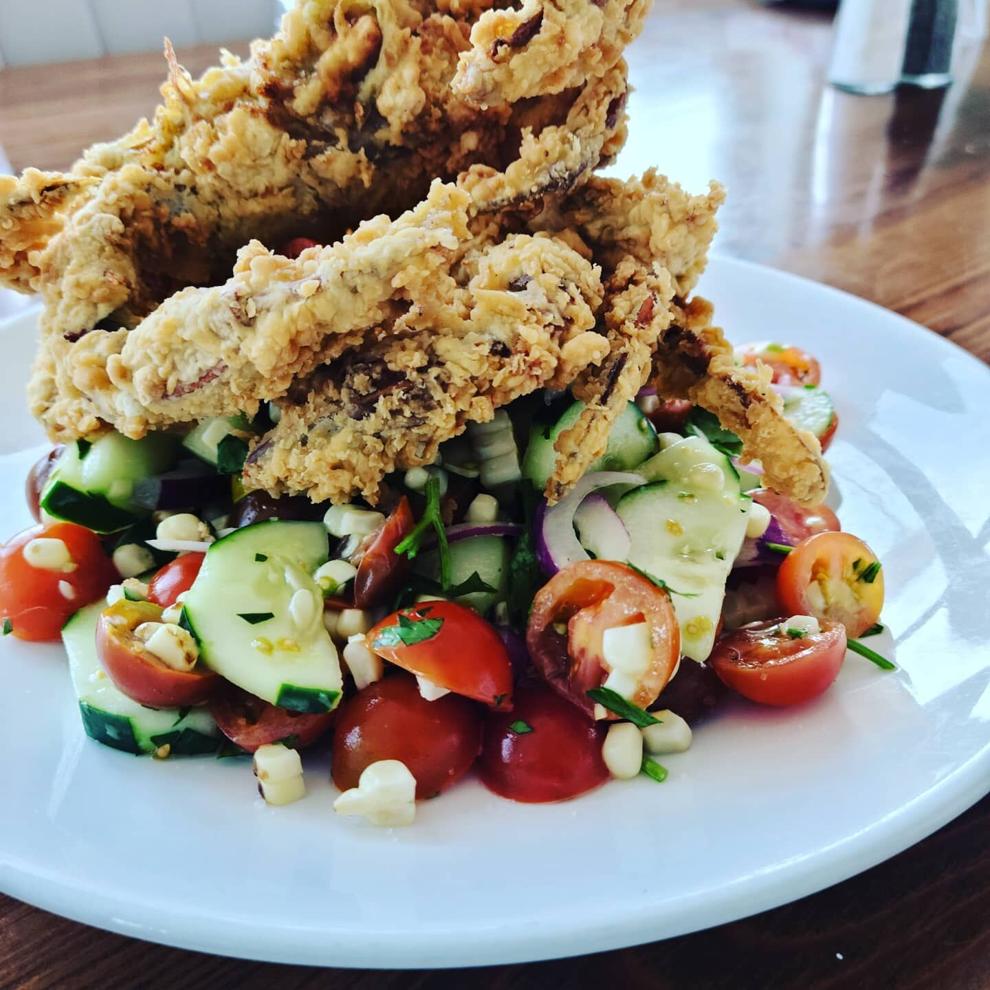 SoDel Concepts is once again featuring soft-shell crabs at all 12 of the hospitality group's coastal Delaware restaurants.
"Soft-shell crabs have become just as popular as crabcakes at the beach," said Doug Ruley, vice president of culinary operations. "They're equally versatile. You can put soft-shells in a sandwich or on a salad, or you can create an elegant entrée."
Soft-shell crab is a culinary term for crabs that recently shed their shell. They're harvested from the water before a new shell can harden.
At Catch 54 near Fenwick Island, Executive Chef Charles Armstrong keeps things "beautiful, simple and delicious," he said. He's double-battered the crabs and flash-fried them until they're crispy.
Then he perched the soft-shells on top of a refreshing salad made with sweet corn, cucumbers, local baby heirloom tomatoes, sliced red onions, fresh herbs and a drizzle of honey vinaigrette.
Raul Rodriguez, the executive chef at Fish On in Lewes, has tucked soft-shells into a taco with shaved Brussels sprouts, pickled onion, fresh pico and chipotle honey.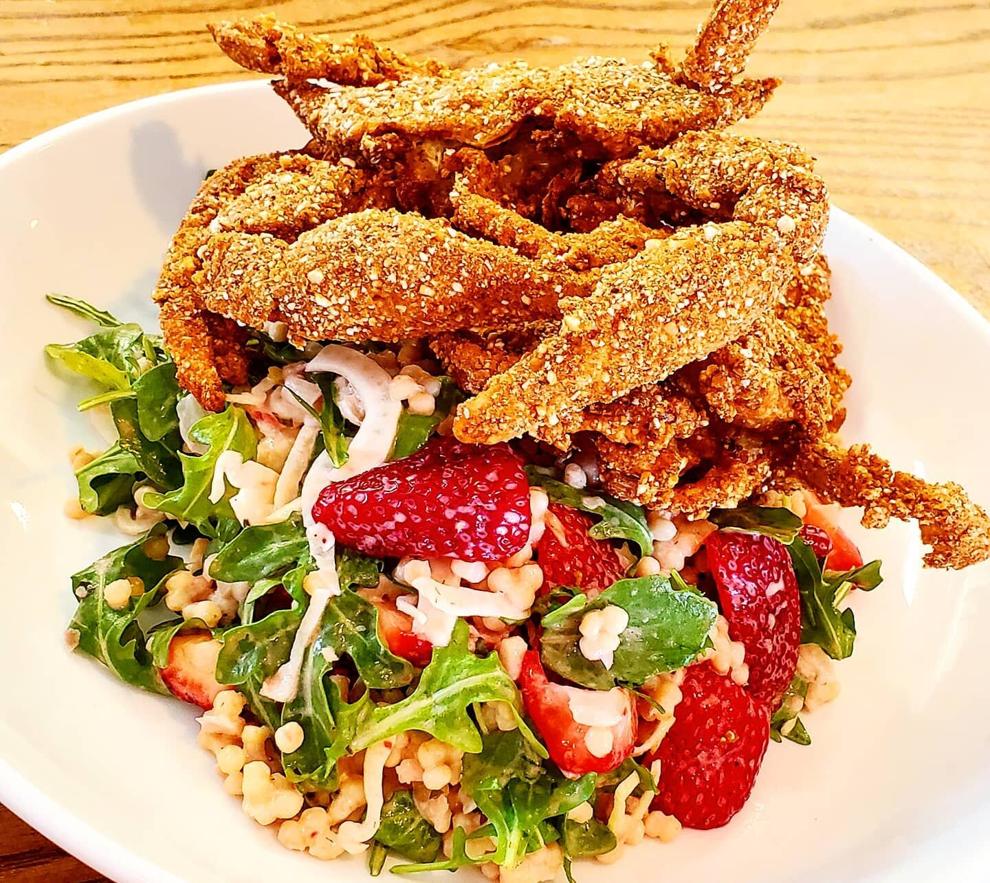 At Matt's Fish Camp in North Bethany, Chef Stu Weisman has tossed the crabs in cornmeal, dusted them with Old Bay and served them with herb couscous, strawberries, shaved fennel and a strawberry vinaigrette.
And Matt's Fish Camp in Lewes, Chef Steve Francis turns up the heat with Soft-shell Fra Diavolo.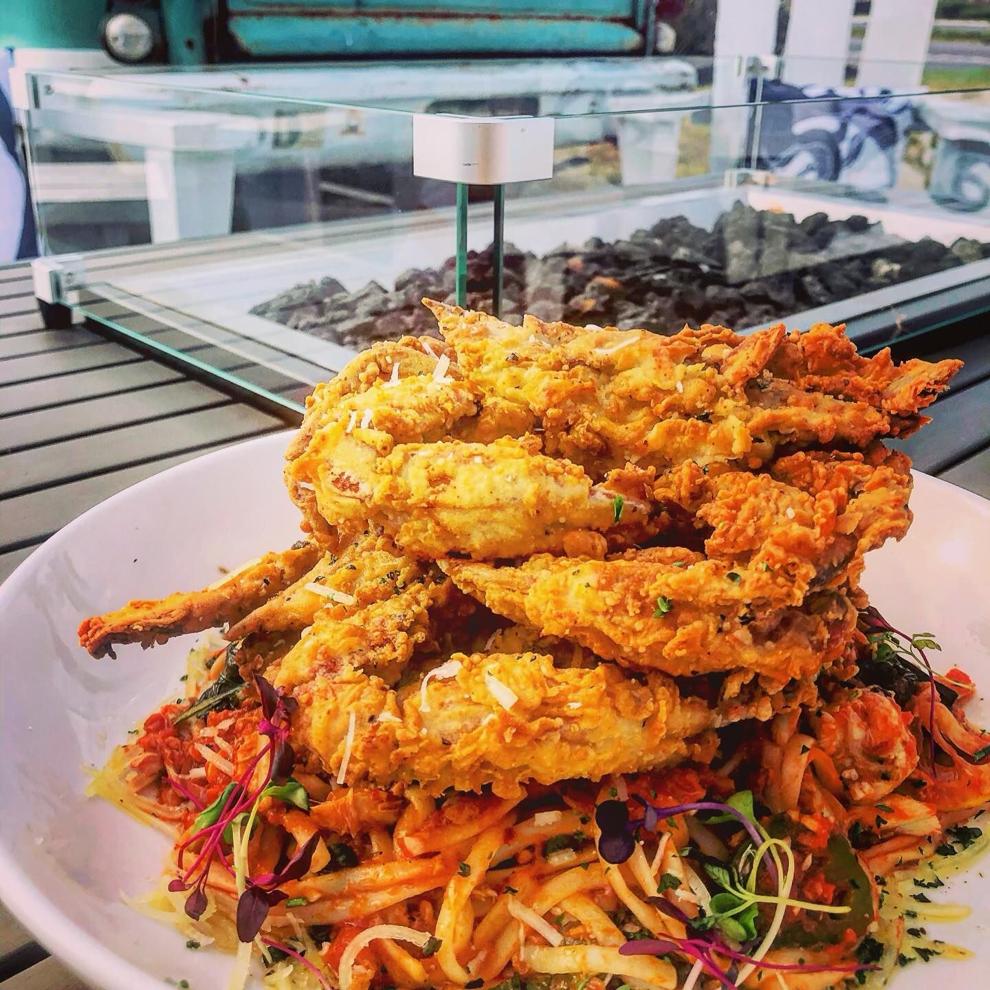 The soft-shell crab dishes will change throughout the month. This season, all SoDel Concepts restaurants are open for dining and carryout. Visit sodelconcepts.com for a listing of the establishments, special events and menus.