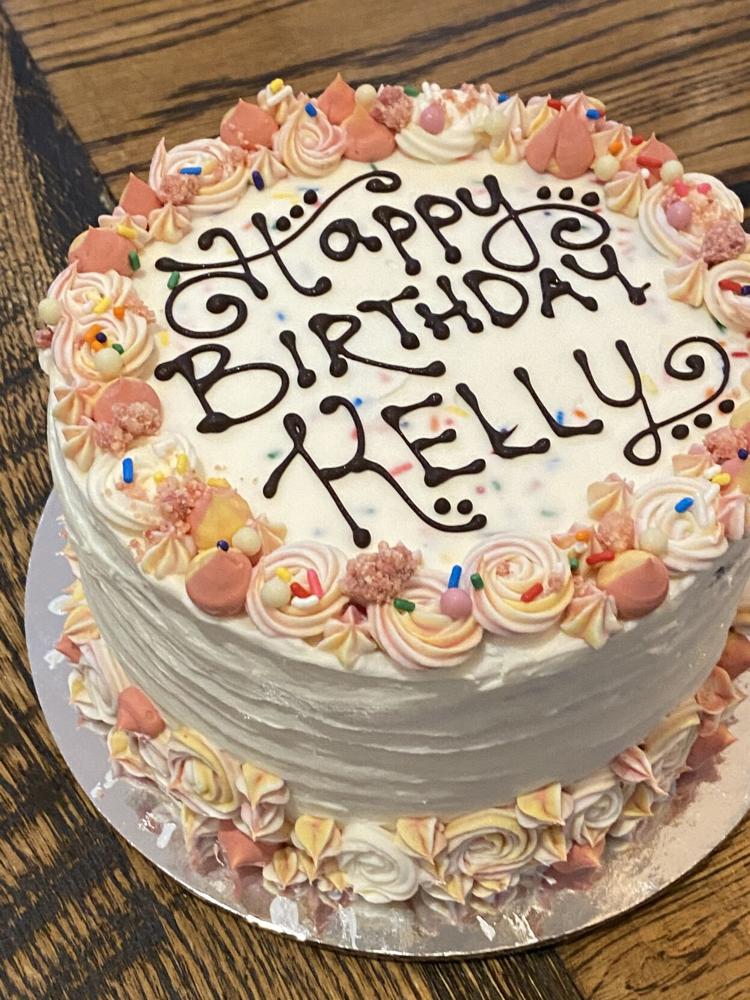 SoDel Concepts' 12 restaurants along the Delaware beaches offer spots for celebrations from birthdays to baby showers. Now guests can preorder a personalized cake that servers will bring to the table.
Dru Tevis, the company's corporate pastry chef, is overseeing the program, which is available at all of the restaurants.
"We love being the place for special moments," said Scott Kammerer, president of SoDel Concepts. "The cake program is one more way to make it personal and memorable."
Tevis, a graduate of the French Culinary Institute in New York (now the International Culinary Center), is known at the beach for his delicious desserts, Kammerer added.
Flavors include "birthday cake" (confetti cake with vanilla-cream cheese buttercream) and black-and-white (chocolate cake with dark chocolate ganache and vanilla-cream cheese buttercream).
Available sizes include:
6-inch three-layer cake that serves 5-8;
8-inch three-layer that serves 8-14; and
9-inch four-layer cake that serves 12-20.
Patrons can order cakes 72 hours in advance by calling the restaurant at which they will be dining.
SoDel Concepts' 12 restaurants are open for dine-in service or carryout. For more information about SoDel Concepts, visit sodelconcepts.com.