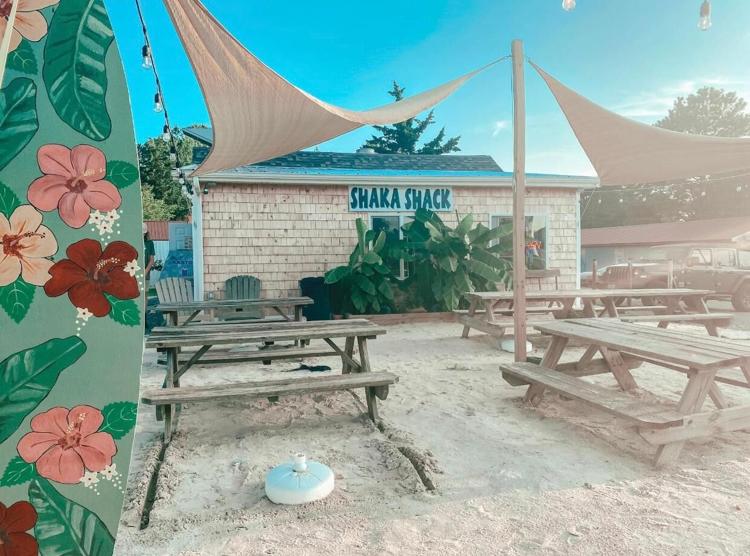 Shaka Shack in Millville will hold its 1st year Anniversary Celebration on Friday, Sept. 18, through Saturday, Sept. 20. For the celebration weekend, Shaka Shack will be open from 11 a.m. until 8 p.m. on Friday and Saturday, and 11 a.m. until 7:30 p.m. on Sunday. Shaka Shack was first opened Sept. 19, 2019, by Clay Reynolds.
For the Anniversary Celebration weekend, Shaka Shaka will have food specials, drawings, giveaways and coupons. Free cake balls will be given out with each meal purchase while supplies last. Reynolds recommended those "grabbing some grub" then stop by neighboring Prickly Gal for some shopping.
Why the name Shaka?
Reynolds explained that "shaka" is a hand gesture in which the thumb and little finger are extended outward from a closed fist. It is used as a greeting or to express approval, solidarity and more. In the 1960s, surfers adopted the shaka sign from Hawaiians, he noted, and it has spread around the world. It is part of the surf culture.
Reynolds is known as a man of few words and an avid surfer, and the Shaka represents the positive, laidback vibe he exudes.
Shaka Shack offers local fare designed for hungry surfers to afford. The recipes are family recipes and are time-tested. Shaka Shack is a take-out restaurant, but patrons are welcome to dine outside on Shaka Shack's picnic tables, which are located on a sandy beach-like ground. Patrons can take a selfie next to one of the custom-made decorative surfboards, offered as a photo op. They can even play a game of cornhole while dining and sipping on their favorite smoothie.
Those who have a large group of surfers or "groms" coming over to chow down can have Shaka Shack prepare large amounts of grub for a party. Shaka Shack's Party Menu consists of larger-size quantities of items and some items that are not on the regular menu.
Many of the recipes Reynolds is using were passed down from his grandparents. His maternal grandparents, Margaret and Sanford Justice, in the early 1970s started Pitchcroft Restaurant on Smith Island, Ewell, Md. Shaka Shack's menu includes Eastern Shore recipes from his grandparents' restaurant, including Smith Island cake. Reynolds' paternal grandparents, from Laurel, were also "excellent cooks," he said, and their recipes have been passed down, too.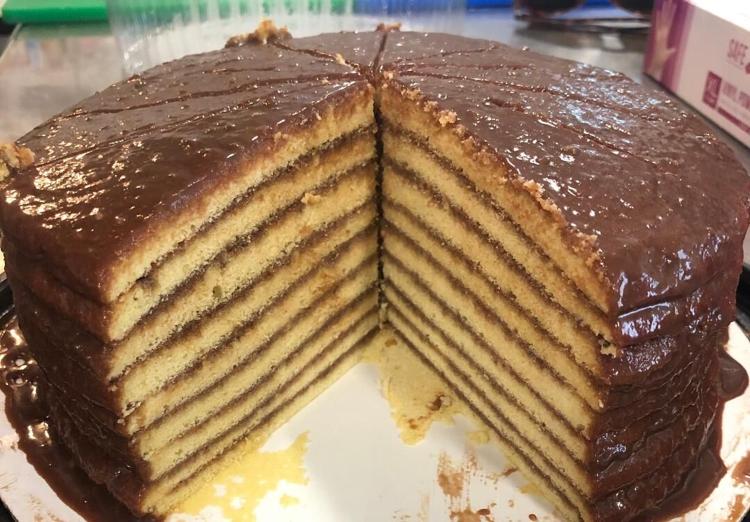 Reynolds sticks to traditional Eastern Shore cooking, including all the main seafood staples, such as crabcakes, softshell crabs, oysters, shrimp and fish, but he also puts his own modern spin on many of the dishes, such as with his fish and shrimp tacos, and various wraps.
The Smith Island cakes are all made on-premises. They are made up of nine thin layers of cake between layers of icing — traditionally, yellow cake with chocolate fudge icing. It is Maryland's official state dessert. Shaka Shack offers many other flavors of cakes and icings, by the slice or whole cake. Shaka Shack will have several Smith Island cakes available for grab-and-go but will also do custom orders with at least 24 hours' notice, or people can get a little something sweet to pop in their mouths with Shaka's cake balls.
Shaka Shack offers daily specials, which Reynolds said they try to post on Facebook, but people can feel free to call for the daily specials. Those who are short on time can call their order in to have it ready when they arrive, ordering online with the Clover app, or have Door Dash deliver their order.
Shaka Shack opens at 11 a.m. The address is 35308 Atlantic Avenue, Millville, next to Prickly Gal Boutique & Surf Shop. For more information, call (302) 604-0858 or visit the Shaka Shack page on Facebook.