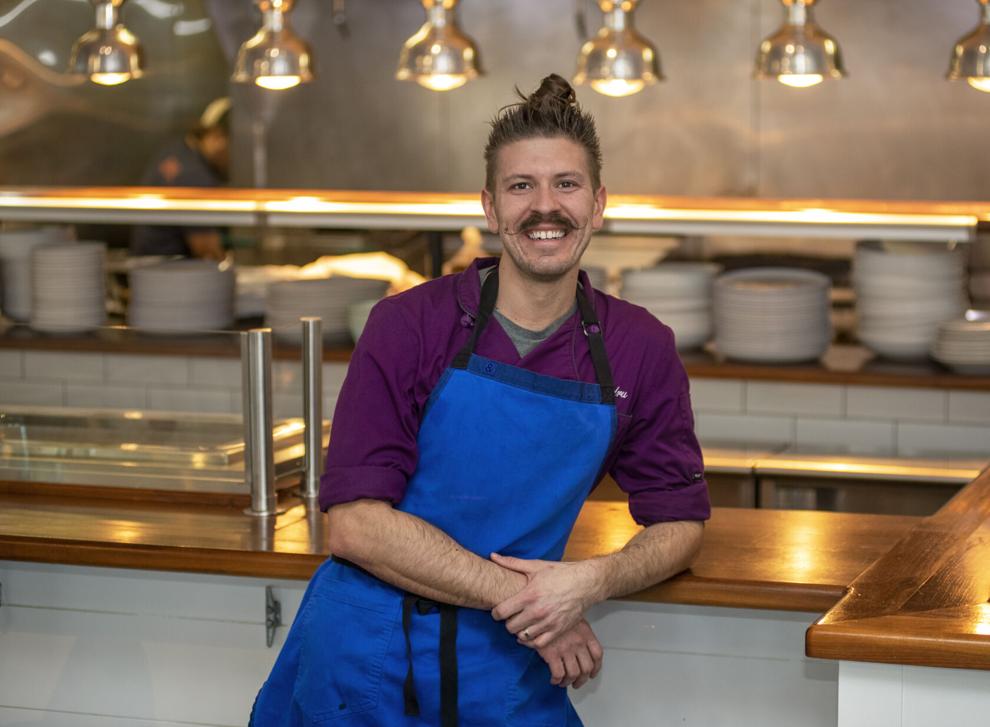 The Delaware Restaurant Association (DRA) will host the 19th Annual Restaurant Industry Cornerstone Awards on Monday, Oct. 18, at the Lighthouse Cove Events Center in Dewey Beach, with an after-party immediately following at The Lighthouse. Each year, the DRA celebrates the contributions of Delaware's restaurant industry in every aspect of daily life., "serving as the cornerstone of our communities, our local economy and career opportunities for all."
After a hiatus in 2020, restaurant owners, operators, chefs, vendors, elected officials and industry supporters will again gather in person to toast to the resiliency, spirit and camaraderie of Delaware's restaurant industry at the gala event, with fine food and cocktails, beer and wine from 25 stations, plus live music from the 19th Street Band are on tap for this year's event.
Spotlighting this year's event on Oct. 18 will be the recognition of five industry "Rising Stars."
"These five bright restaurant industry innovators are truly making a name for themselves, bringing attention to Delaware's vibrant restaurant scene, dedicating themselves to making a difference in their communities, and are respected amongst their peers. The DRA is thrilled to recognize these career professionals, and shine a light on their success and the pathways they are creating for our next generation of industry leaders," representatives said.
"We are extremely excited to celebrate safely and together for this year's Cornerstone Awards. It is especially meaningful at a time when our restaurant community has been through so much, and worked so hard, over these past 19 months," said Delaware Restaurant Association President/CEO Carrie Leishman. "Congratulations to our 2021 Rising Stars who have chosen to pursue their American Dream careers and who epitomize the incredible dedication and resiliency that our industry represents."
In addition to honoring the industry Rising Stars, the DRA will also unveil a special video tribute to current DRA Chairman of the Board Scott Kammerer of SoDel Concepts.
"Kammerer has served in the role of chairman for a two-year term (2020- 2021) and helped lead the industry through a perilous time in the wake of the pandemic and business restrictions/closures. He has served as a fearless advocate for the industry, and mentor to many small business owners throughout the state."
Restaurant Industry Rising Stars for 2021 include:
• Olivia Brinton, co-owner, Little Goat Coffee Roasting Co./Peach Blossom Eatery (Newark) — Brinton grew up on a small farm picking strawberries and learning about foraging from her parents. Her coffee background along with bartender training at The House of William & Merry inspired her to open the Little Goat Coffee Roasting Co. in 2017, and her newest venture, The Peach Blossom Eatery (slated to open in the fall of 2021).
"Her unique location has become a staple to the town of Newark, where she strives to bring superior food experience to her community while providing true career opportunities to her family of coworkers and treasured staff."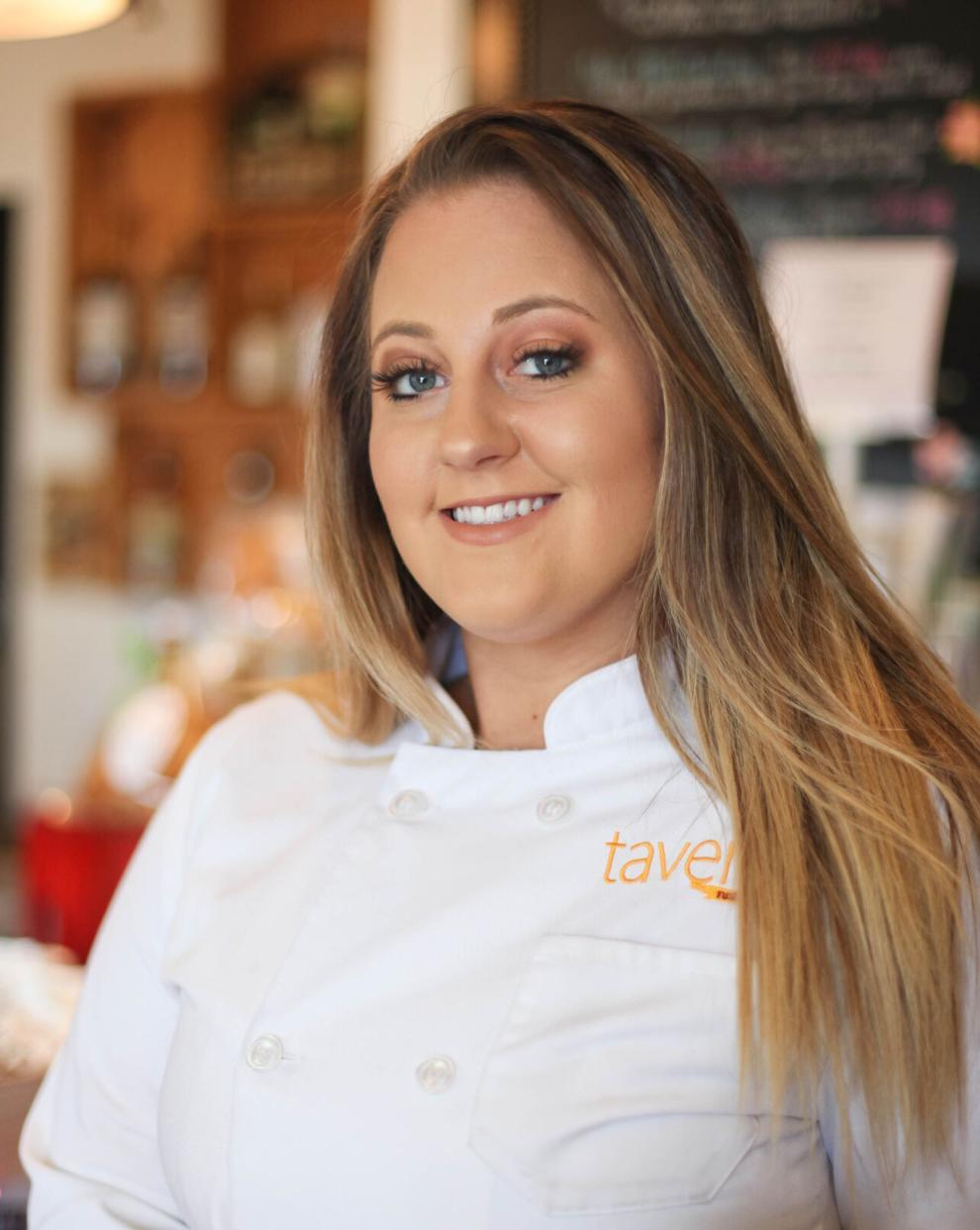 • Christa Carlton — executive chef, Taverna (Newark) — Carlton grew up surrounded by a big Italian family centered in the kitchen, where she learned the love of cooking from her mother and grandfather. She followed her passion to study and earn degrees in both the culinary arts and food service management at her dream school, Johnson & Wales University. Within the last five years she has grown her love for Italian food at Taverna Rustic Italian on Main Street (part of the Platinum Dining Group), starting as a sous chef and working her way up to executive chef.
"She feels blessed to lead her wonderful team and is grateful for each and every coworker. Excited to see what the future holds!"
• Jason Aviles, co-owner of Green Box Kitchen, project director of Wilmington Green Box (Wilmington) — Aviles was recently named a Delaware Business Times top "40 under 40" achiever and innovator, and has lead several social impact ventures in Wilmington to support the arts and culture, including Wilmington Green Box (WGB), which provides at-risk teens with entrepreneurial jobs while supplying urban communities with access to cold-pressed juices, fresh produce and healthy goods.
Most recently, he has expanded the Green Box Kitchen fast-casual plant-based restaurants to include multiple locations. Green Box Kitchen won 2020 Best of Delaware for Vegan/Vegetarian Friendly Restaurant and in 2021 was named by Yelp as the top vegan restaurant in the state of Delaware.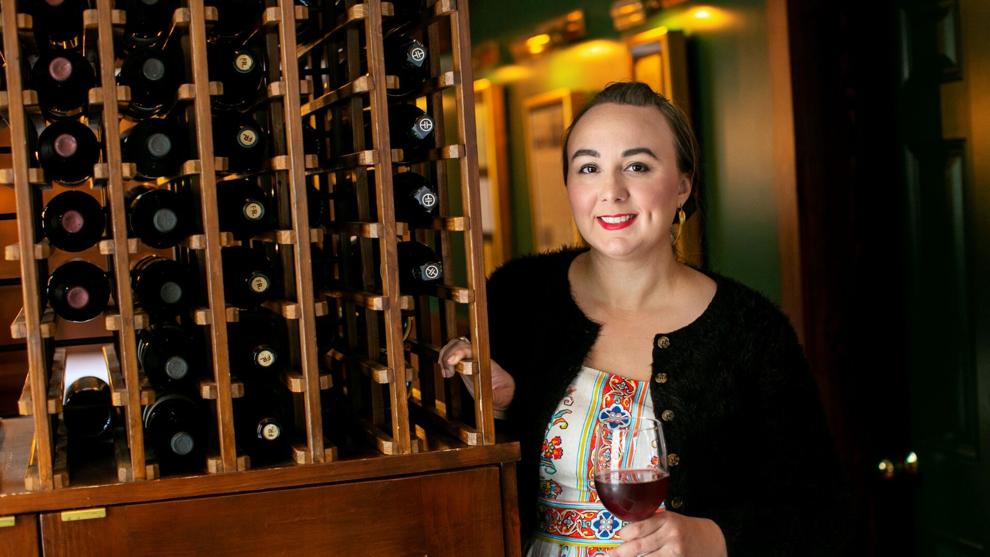 • Megan Kee, owner of Megan Collective, which includes La Fable, Dalmata Italiano, Houston White Co., and Bramble & Brine at the Buttery (slated to open in the fall of 2021) (Rehoboth Beach and Lewes) — Kee is a restaurateur and owner of Megan Collective, a boutique restaurant collection dedicated to culture and community, the owner of three highly-successful restaurants in downtown Rehoboth Beach, and is expanding her culinary influence to downtown Lewes with a fall opening of the newest addition to her restaurant collection, Bramble & Brine at The Buttery, in the historic location at 102 Second Street.
"A natural storyteller with an eye for design detail, Megan plans to make her newest spot in Lewes a community-driven location, providing the backdrop to ensure that her native Cape Region shines as a true culinary destination."
• Dru Tevis, corporate pastry chef, SoDel Concepts (Rehoboth Beach, Dewey Beach, Bethany Beach, Ocean View, Lewes and Fenwick Island) — After fatefully offering to make desserts for the Rehoboth Beach restaurant where he was working one summer after college, the rest is sweet history. Following his true calling, Tevis decided not to pursue graduate film school and instead enrolled at the French Culinary Institute, receiving a Grand Diploma in Professional Pastry Arts and graduating as class valedictorian.
While in New York, he worked under the prestigious Kierin Baldwin (The Dutch) and Christina Tosi (Momofuku Milk Bar). He has studied at many of the world's finest baking-and-pastry institutions, and staged in kitchens all over the world. In the fall of 2018, he accepted the position of corporate pastry chef for SoDel Concepts and continues to lead and mentor pastry chefs at all SoDel locations.
More event information, including sponsorship opportunities, ticket links and discounted overnight hotel stays can be found at delawarerestaurant.org/cornerstoneawards.